Eurobites: Vodafone Spain Checks Out 400G With Alcatel-Lucent
Eurobites: Vodafone Spain Checks Out 400G With Alcatel-Lucent
Also in today's EMEA regional roundup: Tele2 sales up in Q4; Jay-Z buys Scandinavian streaming service; startups in ice-holes.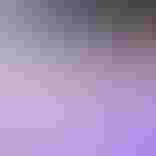 Also in today's EMEA regional roundup: Tele2 sales up in Q4; Jay-Z buys Scandinavian streaming service; startups in ice-holes.
Alcatel-Lucent (NYSE: ALU) claims it has successfully carried out a 400G trial with Vodafone España S.A. , using Vodafone's existing Dispersion Compensation Module optical infrastructure connecting the cities of Madrid and Zaragova, which are 400km apart. AlcaLu, which deployed its 1830 Photonic Service Switch platform for the trial, noted that the project "demonstrated that 400 Gbit/s transmission can be added on an existing network without disruption of the traffic or re-engineering of the optical link." (See Vodafone Spain Trials 400G With Alcatel-Lucent .) BT Group plc (NYSE: BT; London: BTA) set the broadband world alight today with the announcement that it is to start G.fast trials in the coming months and plans to deploy the technology widely to deliver downstream speeds of up to 500 Mbit/s to most of the UK's population within the next 10 years. (See BT Plots G.fast Rollout, Mobile Launch.) Nordic operator Tele2 AB (Nasdaq: TLTO) saw net sales rise 4% year-on-year in its fourth quarter to 6.87 billion Swedish kronor (US$833 million). EBITDA (earnings before interest, tax, depreciation and amortization), however, was hit by what Tele2 calls marketing investments in its home market and a fire at one of its data centers, falling 5% in the quarter to SEK1.41 billion ($171 million). Telekom Austria Group has added three new Ethernet points of presence in London and Istanbul. The company claims to have one of the largest Etherlink footprints in the world, with 200 PoPs in 47 countries. (See Telekom Austria Adds Ethernet PoPs in UK, Turkey.) Canny rapper Jay-Z has agreed to buy Aspiro AB , the Scandinavian music streaming company that runs the WiMP service, for $56 million, reports Reuters. Russia's VimpelCom Ltd. (NYSE: VIP) has sold its 51% stake in Omnium Telecom Algeria SpA (formerly known as Djezzy) to the Algerian National Investment Fund for $2.6 billion. VimpelCom still retains operational control of Omnium under the terms of a new private-public ownership structure. And finally… the BBC carries a colorful report on the state of the startup scene in Finland, which appears to be flourishing in the wake of Nokia exiting the smartphones business. Eurobites was particularly taken with the new tradition of pitching from a specially cut hole in the ice in the city of Oulu. The idea is that you can pitch your brilliant startup concept for as long as you can stand the temperature down below. Brrrrr. — Paul Rainford, Assistant Editor, Europe, Light Reading
Subscribe and receive the latest news from the industry.
Join 62,000+ members. Yes it's completely free.
You May Also Like
---