WiCipedia: NASA's Beauty Queen & Coding for a Cause in OKC
WiCipedia: NASA's Beauty Queen & Coding for a Cause in OKC
This week in our WiC roundup: A coding school with heart; brains and beauty win the crown; diversity efforts are not enough; and more. This week in our WiCipedia roundup: A coding school with heart; brains and beauty win the crown; diversity efforts are not enough; and more.
Who said you can't have beauty and brains? The new Miss Universe Ireland just proved that theory wrong. Irish Central reported that 25-year-old Fionnghuala O'Reilly of Dublin, who was just crowned, is also a data analyst for NASA. The article reports that O'Reilly "wowed the judges and told the competition she plans to use her position as an engineer and as a bi-racial woman to promote diversity and equality... Through her position as Miss Universe, O'Reilly plans to increase the number of women in science." Now that's what we call a solid goal for a beauty queen. (See WiCipedia: Datanauts, Dudes & Deals.)
Figure 1: Queen of the Nerds!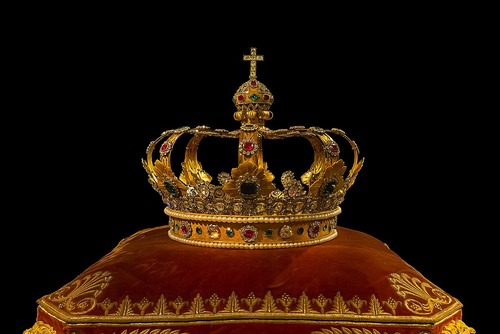 (Source: Pixabay)
A new Oklahoma City coding school, CTRL + SHIFT Code School, is set on improving the lives of abuse survivors. OKC FOX reports that the school, which just recently launched and is accepting applications, "will help victims of domestic violence, sexual assault, and sex trafficking begin new careers and escape their abusers." Hosted by The Palomar Family Justice Center, the goal is to help survivors create financial independence and start over. "Coding is a really easy-access, easy-entry career field," said Bekah Mercer, IT and marketing director for Palomar. "You don't have to go to college for it... About 99% of domestic violence cases include some element of financial abuse... Empowering survivors through education and employment opportunities enables them to get away and stay away and stay safe." (See The Maren Group Leverages Executives' Personal Experiences to Address Sexual Harassment .) A new survey from a UK recruiting company found that one in three women were told they got their job because of their gender. CBR Online explains that one in five women also thought that they didn't get a promotion for the same reason. Even more infuriating is the sexist and one-sided treatment that women felt they encountered in their workplaces, including being called the following names and repeatedly hearing certain phrases. (See WiCipedia: Smile to Get Ahead, Coding Ninjas & 'Women in Tech' Need a New Moniker.) Sweetheart/love/darling etc. -- 93% Cheer up/Smile more -- 83% Can you make us all tea/coffee? -- 69% Not bad for a girl -- 66% Oh well done! (sarcastic) -- 65% Another survey from Portland Women in Technology examines white techies' stance on their company's diversity measures compared to minority workers. Strangely, it found that 60% of white workers in tech would recommend their company to minority candidates, while only 30% of minorities would recommend it to other minorities. What gives? " 'These [diversity] initiatives that are being built are resonating with white people,' said Megan Bigelow, PDXWiT's board president, who is white. However, she said, the efforts of the white people who generally run those companies aren't resonating with the people they say they're trying to reach." Portland, like nearly all other tech hubs in the US, is trying to diversify its tech sector. Yet minorities aren't seeing much progress, which is why they wouldn't recommend the industry to other minorities even though they would prefer a more diverse workplace. "The people that generally don't see value in diversity and inclusion are the people that are being served by the status quo," one HR pro told Oregon Live. (See WiCipedia: Hiring Diverse Employees & Creating Glass-Shattering Companies.) — Eryn Leavens, Special Features & Copy Editor, Light Reading
Subscribe and receive the latest news from the industry.
Join 62,000+ members. Yes it's completely free.
You May Also Like
---