Mentor Monday: Gender Intelligence Group's Barbara Annis
Mentor Monday: Gender Intelligence Group's Barbara Annis
The founder of the GIG and the first female salesperson at Sony shares her advice on carving your own path, being bold and creating a gender intelligent company. Remember the old days of working for a bank your whole life, belonging and receiving a gold watch on your 30th anniversary? Yeah, sorry, but those days are gone.
In today's business world, no one will take care of you but yourself. It may sound harsh, but it's the reality and the best way to act if you want to get ahead, according to Barbara Annis, the founder and CEO of the Gender Intelligence Group. (See What Is Your Company's Gender IQ?)
Annis knows a thing or two about getting ahead in business. She was the first female salesperson at Sony Corp. (NYSE: SNE), hired in the early 80s. Her experiences carving a path for herself -- admittedly, by acting like man -- led her to found the Gender Intelligence Group to help other companies create cultures that are both gender diverse and intelligent. You can definitely have one without the other, but a culture where both women and men can be their authentic selves benefits everyone. (See Championing Change: It's a Cultural Thing.)
Annis spoke with Light Reading about what gender intelligence means for women, men and corporations, as well as shared practical advice on how women can be more self-initiated, bold and empowered. Read on to find out how you can buy that gold watch on your own and more.
Figure 1: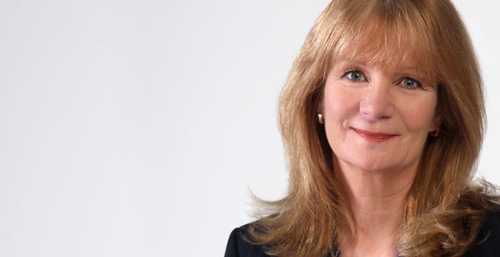 Mentor Mondays is a regular feature on Light Reading's Women in Comms site, highlighting top professionals from across the industry. If you are a female leader in the comms industry who would like to share your perspective, please get in touch!
Light Reading: What is the number one challenge for women in comms that is different from the challenges faced by men? What was your biggest hurdle?
Barbara Annis: I think the number one challenge for women is to be more self-initiated. I don't want to put the onus on women to fix the women's problem by any means, but I think we need to be bolder.
I was recently in Silicon Valley doing the "seven pitfalls for women" at eBay. A woman said, "I am that person, I don't make bold requests. I have bold ideas but I ruminate about it and talk myself out of it." I asked what she was going to do. She said, "I am going to do it. My boss is here; I'll do it now." She is this brilliant African American engineer. At the end of the day, I asked if she did it, and she said, "Yes, I did." I asked what he said, and she was looking down. She said, "He said yes." I said "great," and she said, "Yeah." I said, "Why are you down about it?" She said because it took her over two years to ask him.
Not only do we not do it; we beat ourselves up over it. Women tend to ruminate a lot more. Our brain is wired more for rumination and worry. I really have that a lot. I literally do bold requests all over the place all the time with CEOs, presidents of countries, whatever, but I have to very vigilant in managing my mind. I have to say, "I am not going there; there is no cheese down that tunnel; I have to do it anyway." I have to train my mind. I think that would be a top one: Make those bold requests.
LR: What is the biggest advantage to being a woman in the comms industry?
BA: There is so much focus on women. There is an opportunity for advancement and the skill set that women bring. This is really important to understand -- I've written four books on it -- the skill set women bring is actually what is required for the future for leadership. If you read anything about the future of leadership and look at the competencies required -- women have it. They have it naturally: natural talents like collaboration, innovation, a people focus, empowering people, engaging teams, aligning teams. It's natural for women to do that.
LR: How can we, as an industry, encourage more young girls to enter -- and stay in -- the comms or STEM space?
BA: We need to -- and I think it's being done right now -- in certain areas it's done well; IBM is doing a lot here -- to reach girls younger. I think high school is too late. They've made up their mind or are ambivalent about it by then. We need to change how the industry is being viewed. It's been stereotyped in a lot in young girls' mindsets as being geeky and alone. There are parts like that, but parts not. It's shifting the perception and encouraging girls at a younger age to get into it. By the way, it's the future of the economy. It's really important to encourage girls to not only get into this industry but to learn it and understand it.
LR: As a leader, what is the number one piece of personal advice you would give to help women achieve their goals in a male-dominated field?
BA: Stay in it, first of all. Don't vote with your feet, and don't quit, and stay. Really make sure you are clear on what you want to achieve. I often ask women we coach if they have a ten-year plan. I ask for a show of hands on how many women in the audience have a ten-year plan?... Unfortunately, 20% [of hands go up] or less depending on where I am. I did it in Silicon Valley recently with 1,500 women, and I think I counted 12. I think clarity of your future intentions is so powerful. Even if it changes, it doesn't matter, just make it a living document you continue to build -- "I want to do this and that" -- and then make sure you declare it within the organization so that you can get support. It is really important we do that because no one is going to take care of us, unfortunately. The old days of belonging -- working with a bank for 30 years and getting a gold watch and all that stuff, is gone. You are residing in your own capabilities now and you need to be self-initiated and manage your career.
— Sarah Thomas,

, Editorial Operations Director, Light Reading
Subscribe and receive the latest news from the industry.
Join 62,000+ members. Yes it's completely free.
You May Also Like
---