BCE Panel: Open Source Makes Telcos 'Nimble'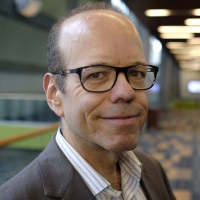 5/16/2018

Comment (2)

AUSTIN, Texas -- Big Communications Event -- Open source can help telcos become "nimble," and shed their history of "wait and see," James Feger, CenturyLink VP of network virtualization, said here Tuesday at Light Reading's Big Communications Event (BCE).
"The power of open source is it allows telcos to be more nimble, rather than the wait-and-see attitude we've traditionally been viewed with," CenturyLink Inc. (NYSE: CTL)'s Feger said, speaking on a panel about open source in telecom.
Indeed, innovation rather than cost savings are the main reason to adopt open source, noted Csaba Kiss Kallo, head of connectivity, mobility and security portfolio at Vodafone Ireland. "'Free' is not the main reason we go after open source. The reason is agility -- the benefits you get from an ecosystem and development, those thousands of software developers who've put their knowledge together and developed something that can be used by everyone in the community," he said. (See Vodafone Prioritizes Automation as Efficiency Bolsters Margins.)
But for open source to succeed -- and for vendors to succeed providing open source technology -- vendors need to change their business model, away from selling boxes and toward licensing intellectual property, Kallo said.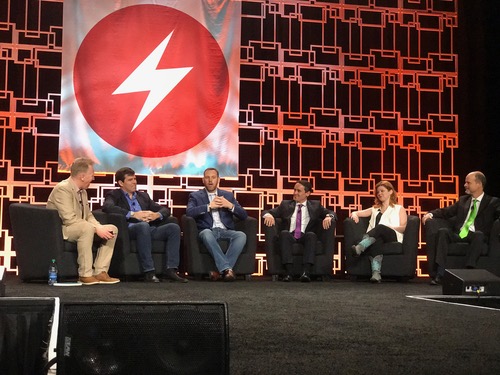 Is open source fit for carriers?
The panel was basing its discussion around a particular definition of open source and limiting the focus to the use of open source software in the telecom domain:
"Open source" -- where software code is developed by a community that is strictly managed by an independent central manager (individual or company) under some sort of license terms, so that "rogue" code can be intercepted (to avoid innocent or deliberate bugs), and scheduled releases are made available to participating and/or paying users.
The discussion kicked off with an echo of a controversial keynote by Light Reading founder Steve Saunders at last year's Big Communications event, during which he suggested that open source had held back progress and innovation in the telecoms sector. (See Order From Chaos: The Steve Saunders BCE Keynote.)
Moderator Ray Le Maistre, Light Reading's editor-in-chief, asked panelists whether open source software is unsuitable for telcos, and whether they should be sticking with specs defined by standards bodies.
Jim Fagan, Telstra director for global platforms, defended telco open source as an innovation driver. "It's clearly for the telco domain," he said. "If you look at the evolution of open source over the last 20 years, it's been the driver of a lot of the technologies we've seen today." That includes cloud. Open source is particularly powerful in network abstraction and orchestration, including legacy technology.
"To say that [open source] is not relevant and useful in the telco domain is not true, and anyone who does have that approach will fall behind," he said.
"We've hidden behind this concept of standards -- standards development and standards deployment," Feger said. Standards made sense when telcos weren't themselves participants in software development, and left that process to vendors. "We were taking what was available to us." Now, service providers are more software development focused and need a new model.
"I definitely disagree with the idea that open source is not suitable for telcos," Kallo said. Telcos did not participate in open source in the past because telcos eliminated their developers and software departments, and therefore they could not participate. But that's changing, as everything on the network gets virtualized. Software is playing a key role, and communications service providers need to change their operations and approach to software, and build up their software development.
Next page: Community care
Community care
Heather Kirksey, Linux Foundation VP, community and ecosystem development, networking, said she sees much less doubt that open source is carrier grade. "There were some questions [in the past]," she said.
"Now the question is, if there's a missing feature or missing capability, how do we work with the community to fix it? The power of open source is you aren't banging on a vendor to work a feature into the roadmap; you're working with the community and inspiring the community," she said. And if you have an internal development team, which carriers increasingly do, they can work on adding features internally.
Kirksey noted that she previously worked on standards development for Alcatel-Lucent before working on open source.
Prayson Pate, ADVA Optical Networking (Frankfurt: ADV) CTO, Ensemble, has seen the shift too. Previously, carrier customers wanted assurances that there was no open source in a product; now it's the opposite -- customers want assurance which open source projects are in a product and which communities the vendor is involved in, Pate said. (See ADVA Moves Encryption Into Software to Protect Cloud-Based Apps.)
Cultural barriers Carriers implementing open source face cultural barriers, Kallo said. Carriers need to find developers who can understand, develop and deploy open source. And the companies will face internal resistance, with some people forward-looking and others focused on the legacy infrastructure.
"You have to be outcome-focused," Fagan said. Operators need to start with the customer experience and work backwards to develop the technology needed to deliver that experience.
"Developers tend to fall in love with shiny new options," Fagan said. "You have to keep them on the path. But experimentation leads to breakthroughs." That means operators need a disciplined approach. Fagan said his team doesn't make technology decisions it can't back out of in six months if the technology proves unsuitable.
Where do operators find software developers? "Is it easier to take a traditional network operator or network engineer and make them a software developer or is it easier to take a software developer and teach them networking fundamentals?" Feger asked, adding that in his experience he finds it difficult for an operations team to make the transition to software. Feger said he polled his table at the Light Reading Leading Lights award ceremony this week on that question, and found mixed results.
Engineers find it difficult to look to internal colleagues to solve software problems, rather than going to a vendor, Feger said. "The cultural shift is more in the mind of, 'Well, I talk to you all day long, why would I call you to fix my problem?'" Feger said. "That's the biggest hurdle."
No vendors allowed? Should network operators limit their participation in open source to communities with other operators -- no vendors allowed?
"I don't understand why you would want to do that," Kirksey said. "Why would you want to rob yourself of that pool? Developers are the most precious resource we have, they are the hardest to find, to train, to keep happy, and keep them from going to Google or Facebook or wherever they can become millionaires." Open source communities need more developers, from every source, including vendors, she said.
Related posts:
— Mitch Wagner




Executive Editor, Light Reading

(2) |