Announcing...WiC's 2018 Leading Lights Winners
Women in Comms topped off a lively, inspiring and informative day of discussion by crowning three deserving Leading Lights Award Winners in Austin on Monday.
A big congratulations to:
Most Inspiring Woman in Comms: Anne Chow, President – National Business, AT&T Business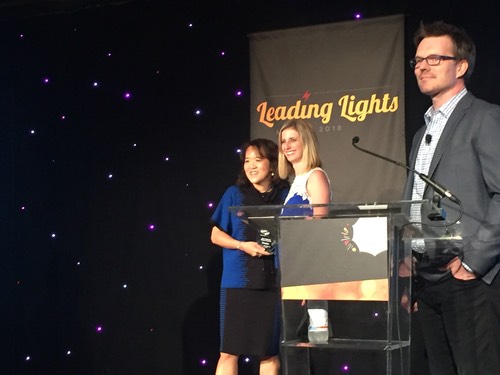 Female-Led Startup to Watch: Movandi (Maryam Rofougaran, Co-CEO, Founder & COO)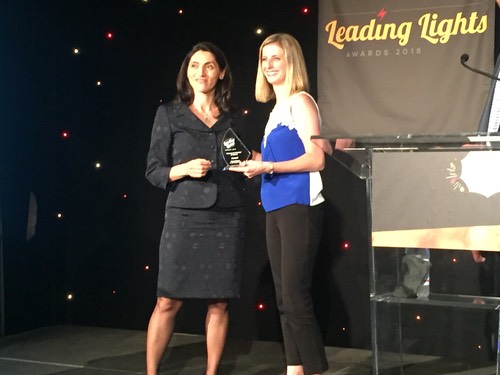 Hedy Lamarr Award for Female Tech Pioneer of the Year: Dr. Jennifer Andreoli-Fang, Distinguished Technologist, CableLabs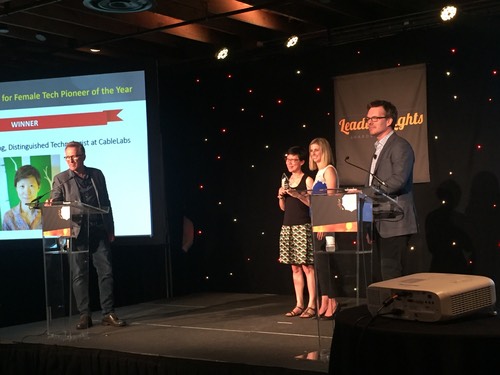 Find out why the winners were chosen, and read about their fellow finalists, here:
To find out who won the other Leading Lights awards, see Leading Lights 2018: The Winners.
The winners were revealed Monday evening, at the Leading Lights dinner, after WiC's one-day conference and ahead of the Big Communications Event, taking place Tuesday and Wednesday in Austin. Check back all week for more coverage of all the action.
Congratulations to our winners -- and all the finalists -- and thank you for inspiring and impressing all of us!
— Sarah Thomas, Director, Women in Comms