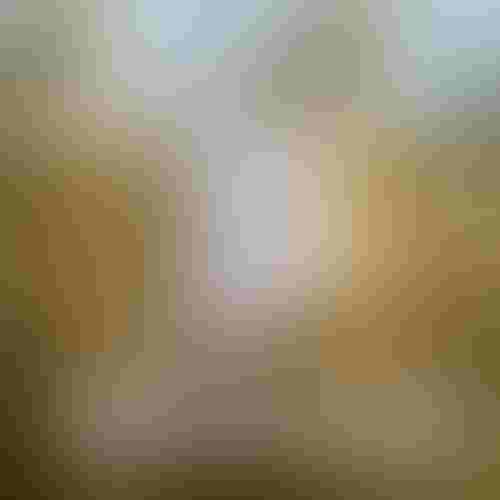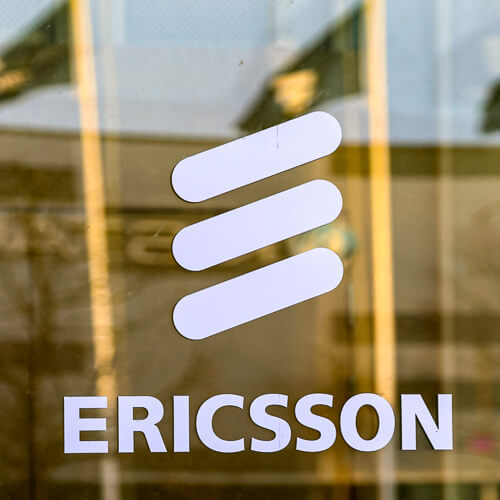 "It's a big, complex question," said Fredrik Jejdling when asked about his organization's current stance on open radio access network (RAN) technology. Jejdling manages Ericsson's networks business, which generates about 70% of company revenues. A noisy infant today, open RAN is often depicted as one of the biggest future threats to this business. Even Ericsson believes it will account for about a fifth of RAN market sales by the end of this decade.
This poses a conundrum for Jejdling and his team. Ericsson has thrived as a vendor of integrated network technology, selling the whole batch of RAN products for a given site. Open RAN allows operators to mix suppliers, linking one vendor's radios to another's baseband kit, for instance. It could invigorate specialists previously excluded from projects because they lacked an "end-to-end" product portfolio. And some operators are scouting for RAN alternatives in what they perceive to be an oligopolistic market. Ericsson could suffer.
Figure 1: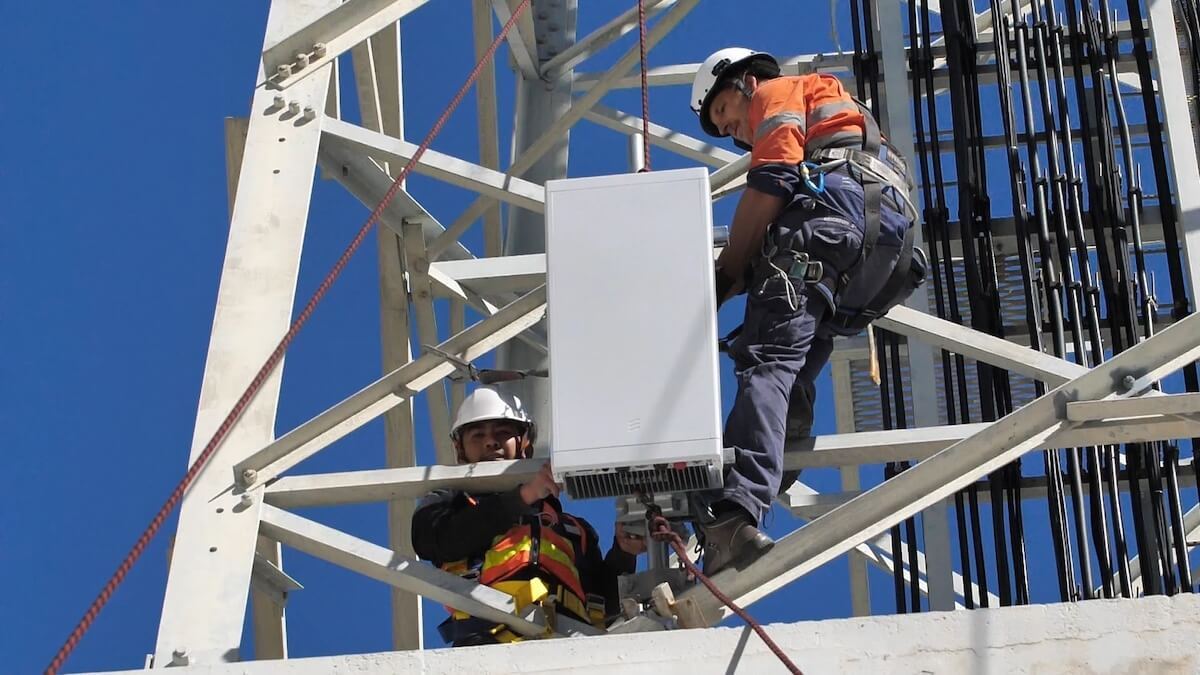 Ericsson still prefers to do things the old-fashioned way at mobile sites.
(Source: Ericsson)
But opposing open RAN and the wishes of some customers for more interoperable products could backfire. In public, Ericsson professes to be no enemy of the concept and keenly involved in the work of the O-RAN Alliance, the group developing open RAN specifications. But it has also been accused by a highly placed telco source (who requested anonymity) of blocking open RAN efforts. And unlike Nokia, its Finnish rival, it boasts no products compatible with the O-RAN Alliance's fronthaul spec – the interface between radios and baseband.
Jejdling's concern is partly that O-RAN Alliance work could fork mobile technology, he told Light Reading at a meeting in London last week. He and his colleagues are now pushing for greater harmonization between that body and the 3GPP, the international umbrella group for mobile standards, he said. "We want to avoid bifurcation or trifurcation of these interfaces because then the whole premise for scalability for the overall industry is going to be reduced."
Top performer

He clearly wants to avoid backing a technology that might still be problematic, too. "We want to make sure we can build high performance and drive cost efficiency for our customers," he said. "High performance for me is producing the lowest cost per bit. We need to secure that requirement because otherwise we are not going to be relevant."
At the very least, open RAN would entail a loss of the control and oversight that Ericsson enjoys when selling fully integrated products. It would no longer be a soloist but the member of a band. Even if it had one of the main parts, someone else could always fluff their notes. And other giant vendors have had concerns. "There are so many different implementation options," said Tommi Uitto, Jejdling's counterpart at Nokia, last June. "The standard is too open on that."
Promoting a troublesome open RAN could undo all the hard work Ericsson has put into building its 5G technology reputation in the last few years. Jejdling was in London to show off his company's latest power-efficient radios, able to boost capacity tenfold while reducing power consumption by 30%, according to the sales pitch. With customers pushing for supplier diversity in a RAN sector that is not growing, Jejdling knows he can only gain or defend market share – up six percentage points outside China, to 39%, since 2017 – by continuing to churn out such products.
"We want to continue gaining one percentage point per year," he said. To do that in an increasingly competitive market, Ericsson needs to come out first or second in technology evaluations by telcos, according to Jejdling. And that means constantly investing in better hardware and software. Research-and-development spending hit $4.5 billion last year (at today's exchange rate), up from just $3.3 billion in 2016, the year before current CEO Börje Ekholm took charge.
For all the company's reservations, Ericsson balks at suggestions it is not a believer in open interfaces. According to data shared with Light Reading from a company white paper, Ericsson was responsible for nearly 14% of all contributions to the O-RAN Alliance between 2021 and the end of 2022. Only one other company (unnamed, but likely to be Nokia) contributed more (about 17%), said Ericsson. In Working Group 4, the one dealing with the fronthaul spec, Ericsson is tied in first place for contributions, it claimed.
Figure 2: Ericsson's share of contributions to selected O-RAN Alliance working groups between October 2021 and the end of 2022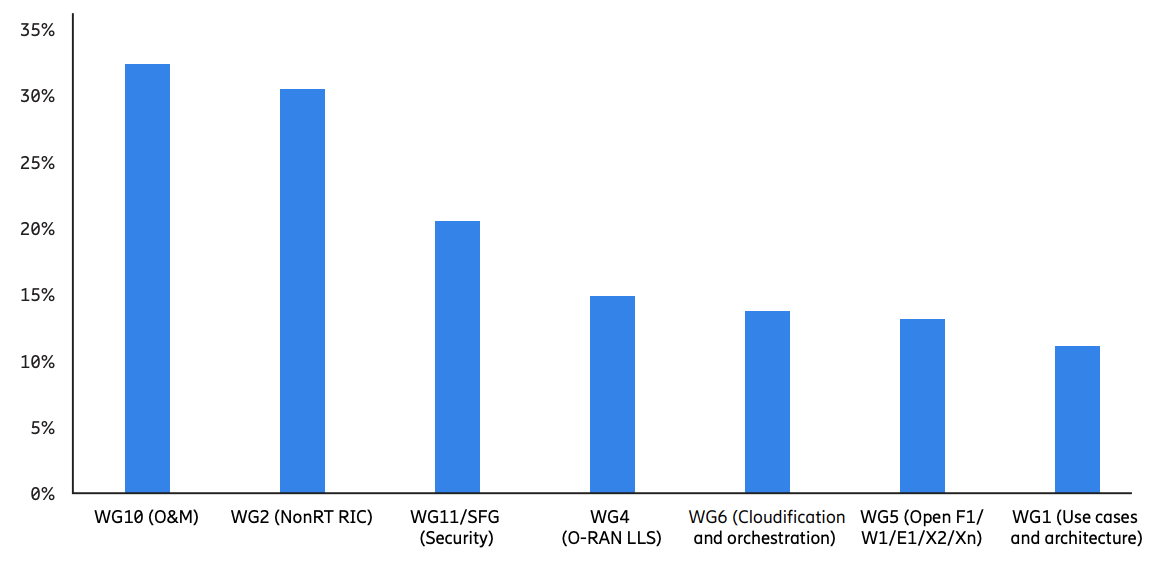 (Source: Ericsson)
Cloudy vision

It has also taken a commercial step toward open RAN with its cloud RAN offer, which substitutes Intel's general-purpose processors for the customized silicon found in traditional baseband. Why would Ericsson do this if its own chips are superior, as it insists they are? "There are different choices for different customers," Jejdling said. "It is less a compute question than about architecture and how cost-efficient you can be in fronthaul."
Optionality is all very well, but cloud RAN leaves Ericsson with no hardware role in baseband, Jejdling conceded, and Intel has sounded combative when discussing the outlook for general purpose versus customized chips in the RAN. "General-purpose technology will eventually have so much investment in it that it will outpace custom silicon," Sachin Katti, the chief technology officer of Intel's network and edge group, told Light Reading a few weeks ago. "Every chip is a pretty large investment of nine figures, and the RAN market is not big enough for someone to spend that amount every year keeping up with the process node improvements."
Unsurprisingly, that is a point on which the Intel and Ericsson executives disagree. While Jejdling accepts that Intel has been able to narrow the performance gap (thanks partly to investment in hardware "accelerators," designed to better handle some of the RAN processing), he argues it will never "completely close."
But Intel's x86 architecture is no longer the sole challenge. Using blueprints from Arm, a UK-headquartered business better known for its activities in the gadget sector, semiconductor giants such as Marvell, Nvidia and Qualcomm are now marketing their own baseband chips as merchant silicon for cloud RAN deployments. Commercially, however, Intel remains Ericsson's only cloud RAN partner.
That does not mean Ericsson's baseband software is designed to work only on Intel's platform, and Ericsson is exploring tie-ups with other companies, said Jejdling. "The whole point is that it is hardware-independent." Nvidia was identified as a trial partner as far back as 2019, although nothing appears to have come of that arrangement so far.
The most ardent critics will not easily be silenced. John Baker, the senior vice president of business development for Mavenir, complained on a recent Telecoms.com podcast that Ericsson does not even define open RAN to mean a multivendor deployment. On the high-profile US rollout by Dish Network, his own company designs software that runs on chips from both Intel and Amazon, linking to radios from other unaffiliated suppliers, he claims. Whatever one makes of Ericsson's approach, its participation in such a project is something no one expects to see this year.
Related posts:
— Iain Morris, International Editor, Light Reading
Subscribe and receive the latest news from the industry.
Join 62,000+ members. Yes it's completely free.
You May Also Like
---