Samsung Shares Apple Core
Samsung Shares Apple Core
UBM TechInsights finds that Samsung's new Galaxy S Android phones share a 1GHz core with the Apple iPhone 4 and iPad Samsung Corp. 's new Android Galaxy S phone shares some processor DNA with its key rival in the US, the Apple Inc. (Nasdaq: AAPL) iPhone 4, according to UBM TechInsights.

The semiconductor researchers at our fellow United Business Media Ltd. (UBM) (London: UBM.L)-owned company have been digging into the chip guts of both phones. Young Choi, manager of technical intelligence for UBM TechInsights, recently noted that Samsung fabricated the A4 processor used by Apple in the iPad and iPhone 4 and found that Samsung is using the same 1GHz core in some of its other application processors. Another teardown analyst firm -- IHS iSuppli -- has also said in its research that Samsung is the maker of the A4.

Samsung, meanwhile, says it is using an in-house 1GHz Cortex A8 Hummingbird processor in the newly launched Galaxy S. TechInsights said Wednesday that the Hummingbird shares a 1GHz ARM-based core with the Apple A4.

The researchers have put together an image showing the die surface of the Hummingbird overlaid on the A4: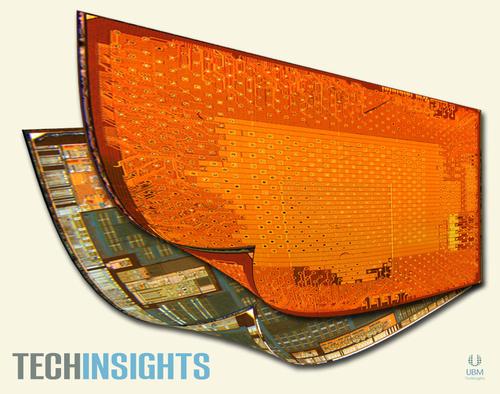 The 1GHz core basically means the Apple and Samsung phones will share the same raw processor speed. TechInsights stresses, however, that won't give the full story on the end-performance of the phone.

This is because the microprocessor core is only one part of the system-on-a-chip that runs each phone. The Samsung Hummingbird processor and Apple A4 processor could differ in their graphics processors, memory interfaces, and other control cores.

TechInsights is now examining the Samsung Hummingbird and Apple A4 to find out exactly what building blocks make each tick. Specifically, the company is looking for evidence of Apple's own design blocks on A4 in a bid to understand how much of the chip is Apple's own design.

Smartphone performance can also be affected by factors other than silicon. The size and efficiency of the operating system and applications on a memory-constrained smartphone can also mean faster or slower performance.

Samsung isn't confirming any of the chatter about its chips. "Samsung does not comment on the components that it supplies to other technology manufacturers, to protect proprietary information shared between Samsung and its customers," a spokeswoman told LR Mobile.

Apple hasn't responded to our questions on the A4 and Samsung.

— Dan Jones, Site Editor, Light Reading Mobile


Subscribe and receive the latest news from the industry.
Join 62,000+ members. Yes it's completely free.
You May Also Like
---