PCCW Sells $110M Stake in Its OTT Unit
PCCW Sells $110M Stake in Its OTT Unit
The video and music streaming service unit of Hong Kong giant PCCW is taking on some notable new investors that will jointly own a minority stake. PCCW's growing OTT business has received a vote of confidence with the planned sale of a stake to blue-chip Asian strategic investors.
Foxconn Ventures, an arm of contract manufacturer Foxconn Electronics Inc. , Chinese private equity firm Hony Capital, and Singapore sovereign wealth fund Temasek Holdings Pte. Ltd. have struck a deal to acquire approximately 18% of PCCW's OTT unit for $110 million, the company announced Thursday. (See PCCW's OTT Unit Attracts Investors.)
The transaction is set to close before the end of September.
News of the transaction followed the announcement of PCCW Ltd. (NYSE: PCW; Hong Kong: 0008)'s interim financial results for the first six months of 2017, which confirmed the OTT unit as the Hong Kong telco's fastest-growing business with a 24% year-on-year increase in revenues, compared with flat revenue overall for the whole of PCCW Ltd.
The two-year-old OTT business, part of PCCW Media, offers its services in 24 markets, mostly in South East Asia, South Asia and the Middle East, but also parts of Africa. (See PCCW's Viu TV Racking Up the Numbers.)
PCCW OTT, which offers streaming video (under its Viu and Vuclip brands) and music (under the MOOV brand), reported revenues of 337 million Hong Kong dollars (US$43 million) for the first half of 2017, up 24% from HK$271 million (US$34.7 million) a year earlier.
Its flagship video service, Viu, ended June with more than 12 million active monthly users.
PCCW noted that the revenue growth was "underpinned by notable revenue gains in Malaysia and Indonesia and the expansion of our market presence to 8 additional countries during the past 12 months." Revenues come from subscriptions (78% of revenues in H1 2017) and advertising (22% of revenues). Figure 1: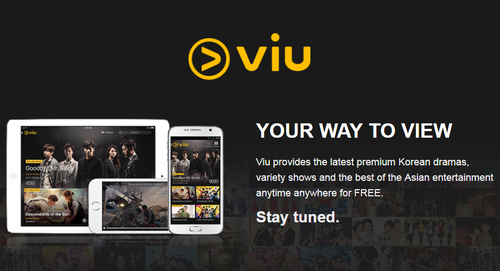 PCCW OTT's flagship video service, Viu, now has more than 12 million active monthly viewers. Those growing revenues come at a cost, though, as the OTT unit also saw its EBITDA losses grow by 15% year-on-year to HK$125 million (US$16 million) due to increased investments in content, branding and new market launches. "The OTT business has extended our geographic scope beyond Hong Kong and we now have a presence in 24 markets," noted PCCW in its earnings announcement. "Our goal is to build the leading digital media service in Asia with the best viewing experience and most relevant content." PCCW Media managing director Janice Lee said the new investors would support the group's growth and its expansion into new markets in Asia and the Middle East. Their resources would also help it to introduce "more locally relevant and original content and technologies to support innovative product development." Foxconn executive vice president Fang Ming Lu said the company, the world's biggest electronics manufacturer, aimed to transform itself into a technology service provider, "from content creation to network transmission. We will work with PCCW to deliver advanced OTT service to the market." Under the agreement, Hony, Foxconn and Temasek will own approximately 18% of the enlarged share capital of PCCW OTT. Hony also has an option to acquire a further stake, after which the new shareholders would hold 20.6% of the unit. Temasek already has a broad Asian telecom portfolio. It is the major shareholder in PCCW regional rival SingTel, and indirectly holds stakes in half a dozen South East Asian operators. — Robert Clark, contributing editor, special to Light Reading
Subscribe and receive the latest news from the industry.
Join 62,000+ members. Yes it's completely free.
You May Also Like
---