Eurobites: T-Mobile Gets All-Clear on 'Data-Free' Music Streaming
Eurobites: T-Mobile Gets All-Clear on 'Data-Free' Music Streaming
Also in today's EMEA regional roundup: Spotify renews deal with indie labels; Orange Belgium's Q1; Virgin gives it some Voom; Finland's epic coffee fail.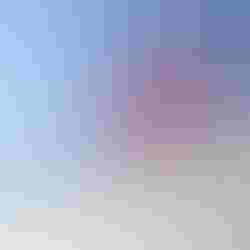 Also in today's EMEA regional roundup: Spotify renews deal with indie labels; Orange Belgium's Q1; Virgin gives it some Voom; Finland's epic coffee fail.
In what could be a significant ruling for European telcos looking to exploit new avenues of income, the Dutch courts have ruled that T-Mobile Netherlands can continue offering its "data-free" music streaming service, NL Times reports, citing NU.nl. Back in December, the Dutch Authority for Consumer and Market (ACM) had ordered T-Mobile to withdraw the service, which offers mobile music streaming that does not count against a user's data allowance, so T-Mobile turned to the courts, which ruled that because the service is allowed by the EU rules on net neutrality the ACM does not have the power to ban it.

And in other music streaming matters, Sweden-based Spotify has renewed a licensing deal with Merlin, which represents 20,000 independent record labels. As Reuters reports, Merlin is Spotify's fourth-largest partner behind Sony, Universal and Warner Music. Earlier this month Spotify struck a deal with Universal -- the label behind pop juggernauts such as Taylor Swift and Adele -- which it hopes will persuade more of its subscribers to pay for its ad-free "premium" service.

Orange Belgium saw revenue inch up 0.6% year-on-year to €274 million (US$293 million) in its first quarter, while EBITDA (earnings before interest, tax, depreciation and amortization) rose 3.6% to €72.2 million ($77.2 million) (disregarding the intriguingly named "Walloon pylon tax provision"). The operator has had particular success with its "Love" bundle, adding 50,000 loved-up customers in the first quarter, an increase of 16,000 on the previous quarter. Based on these results, Orange Belgium is reiterating its guidance for the full year.

UK cable operator Virgin Media Inc. (Nasdaq: VMED) is going after small businesses with the launch of its Voom Fibre service, which offers a downlink speed of 350 Mbit/s as standard -- more than four times faster than equivalent speeds offered by its rivals, it claims. Prices start from £30 ($38) per month, rising to £55 ($70) per month.

Ericsson AB (Nasdaq: ERIC) has notched up a video delivery contract win in Mexico, for broadcaster Televisa. The system selected by Televisa features Ericsson's AVP Encoder with HEVC compression module, the MX8400 multiplexer and a number of RX8200 HEVC receivers with integrated DVB-S2X de-modulator.

Well, it may be National Tea Day here at Eurobites' UK nerve center, but any loyal reader of Light Reading knows that coffee is closer to our hearts, at least before lunchtime. According to YLE, new figures show that Finland leads the world in coffee consumption, with 2.7 cups a day per head the average. To which we say: 2.7 cups a day? Pah! Here at Light Reading Towers we consider anything less than 7.2 cups a day a failure. Come on Finland, you can do better than that. Figure 1: And he's not even Finnish.

— Paul Rainford, Assistant Editor, Europe, Light Reading
Subscribe and receive the latest news from the industry.
Join 62,000+ members. Yes it's completely free.
You May Also Like
---