Amzallag's Four Horsemen of the Telepocalypse
Amzallag's Four Horsemen of the Telepocalypse
Vodafone's former virtualization chief highlights four key challenges for the communications networking and services sector in 2018.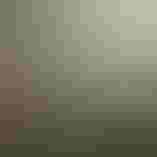 The number of challenges facing communications network operators/service providers and their suppliers/partners are legion, but David Amzallag, the former Vodafone virtualization chief who is now a strategic advisor to a number of companies in the industry, has highlighted four that he believes are of paramount importance.
Amzallag originally shared his views -- which encompass automation, next-gen optical, industry business models and the next wave of OTT services -- during Light Reading's recent closed door 2020 Vision Executive Summit in Prague, and his presentation sparked plenty of lively debate and revealed clear schisms within the industry.
The debate element of that session was all in confidence and so cannot be reported, but Amzallag has agreed to share his top-level views regarding the four challenges on Light Reading.
His views have been developed during many years in the industry, during which he has worked at Amdocs, Alcatel-Lucent (now Nokia) and BT (as part of the 21CN team), as well as Vodafone. During his near two years at Vodafone he was the head of core and transport networks for a while, as well as being the lead on the operator's virtualization strategy and implementing Project Ocean. (See Vodafone: Desperately Seeking Cloud-Centric Tech and Vodafone Hires NFV Specialist to Develop Group Virtualization Strategy.)
Figure 1: Ideas Man
Amzallag is never short of a view about where the industry is heading and how it can improve.
His time at Vodafone in particular, during which he encouraged innovative startups as well as large incumbent vendors to pitch for a role in the Ocean project, exposed Amzallag to the current major hurdles facing operators undergoing network, service, operations and business transformations. So when he moved back to Israel in mid-2017 and set himself up as an advisor, he decided to engage with the industry in a way that, he believes, could help solve some of the key problems in comms networking today and work with a set of companies tackling those challenges. (See Amzallag, Vodafone's SDN & NFV Man, Leaving in June, Amzallag to Advise EnterpriseWeb and Amzallag Sides With Sedona's End-to-End SDN.)
So, what's on Amzallag's mind? What are these four challenges?
1. Service automation: Too big a problem to solve?
Enabling automation and running communications networks that require much less (if any) human intervention is high on the list of all major communications service providers, some of which have already joined the new ETSI group that aims to figure out how this can be achieved. (See ETSI's Zero Touch Group Gains Support, Kickstarts Its Automation Engine and ETSI's 'Zero Touch' Group Issues Telco Automation White Paper.)
Significant levels of automation are already possible. Amzallag argues that one of the main reasons why the large web-scale companies -- or FANG (Facebook, Amazon, Netflix and Google) -- are more agile and advanced than telcos is that many of their processes are already automated.
That's not to say that what works for the web-scale giants will work for the CSPs, but there is overlap. And automation is not an option for operators -- it's a vital part of the broader business and operational transformation that will be needed to survive and thrive in the future, he argues.
So what can the telcos do? As well as posing some open questions for the industry -- can SDN and NFV solve some of the challenges? What role will cloud-native applications play? -- Amzallag proposes a hit list of required attributes for services and network management systems (OSS, if you like) that would need to be implemented for automation to be possible. Those attributes are:
Attributes desired for services

Attributes desired for OSS
Amzallag argues that, currently, almost none of these attributes are being met. (Of course, he has high hopes that EnterpriseWeb, which he is now advising, can help solve part of the automation challenge -- see EnterpriseWeb Onboards a Virtualization Vet.)
2. Making transport networks service-aware
Amzallag argues that, currently, transport networks are "service blind," and that the industry is still using the approach of over-provisioning network capacity to ensure quality of service and meet service level agreements (SLAs).
The challenge here is to integrate the management and control of IP and optical transport infrastructure with service orchestration capabilities so that the transport network is managed, via a dedicated network controller that can manage legacy as well as SDN-enabled network elements, in line with the service requirement.
This network controller would be one of three controllers informed, and made service-aware, by a centralized service orchestrator. The other controllers are an SDN controller for data center facilities and an SDN controller for customer premises equipment (CPEs).
Such a management topology would enable a network to provide assured network availability and diversity and be capable of delivering an array of capacity-hungry services without over-investment and with real-time visibility -- as well as a revolutionary degree of service-driven network process automation.
Amzallag believes this is now a common vision in the industry and that industry bodies such as the IETF, ONF and MEF are all suggesting a service-aware network controller model, though are (as usual) using different terminology to communicate their views.
He also believes that large network operators will soon adopt this approach. It's worth pointing out here that one of the companies Amzallag is advising, Sedona Networks, is promising to help deliver this vision.
Figure 2: Not Just Passing Through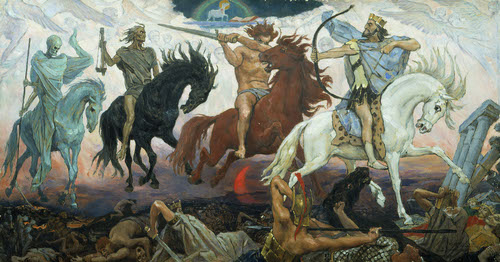 "Oi, Automation -- leave some victims for me!!"
3. Embracing and adopting new business models
During his time at Vodafone, Amzallag was constantly frustrated that business/pricing models in the communications networking industry were wedded to the traditional "cost per box" hardware legacy, even when he was asking suppliers to provide cloud-native software systems rather than physical elements. And when he was presented with software-based pricing models, some were so complex and byzantine as to be completely unmanageable (if implemented -- they were not…). (See Vodafone Demands More From NFV Vendors and The Virtual Business Process: A Dilemma.)
Eventually, Vodafone's procurement team developed a simple, half-page pricing and business engagement model that, importantly, cut the link between the volume of traffic running over a network and payments to vendors. When Amzallag departed, the operator was still seeking broader support for that model. (See Vodafone: The Pricing Isn't Right.)
Ultimately, Amzallag would like to see constant (rather than linear) pricing models based simply on the provision of software by a vendor, which would then be paid an agreed, set monthly fee for the use of an application, no matter how many instances of that software were deployed in a network, how many customers were supported on a network, or how much traffic was being managed or provisioned by that application.
The effect on operators would be liberating, he notes, as it would provide savings from day one, enable them to plan their capex more accurately years ahead, and not worry about at least some of the costs associated with network growth and expansion.
The case for vendors is somewhat different of course and particularly challenging for companies that historically have generated billions of dollars in annual revenues from selling and supporting hardware.
So, as you'd expect, there's plenty of opposition to the constant pricing model, based on the vocal audience reaction at the Prague Executive Summit. Not surprisingly, network operators were in favor (though wondering if they might ever see such an offer!), while vendors vehemently questioned the logic.
Amazallag believes the constant pricing model can work for some vendors, but is mostly keen for new business and pricing models to be suggested, discussed and tried out. "The problem is that most vendors still think about pricing based on boxes … we need to move away from that to something different, something new," he told Light Reading.
4. The OTT communications services challenge
Amzallag's point here is that cloud-based comms services, such as those enabled by Twilio, and SD-WAN are only the beginning of what will be a brutal attrition of the telcos' position as the primary suppliers of communications services. (See Twilio IPO: Stock Soars 92%.)
While many operators are talking up the demand they are seeing for managed SD-WAN services, the vendor community is selling SD-WAN technology direct to enterprises and cutting out the communications service providers. (See Windstream: SD-WAN a Retail Smash, Talari Gets a Refresh With a New CEO & SD-WAN Strategy and Cloud Pushing SD-WAN Market to $1.6B by 2021 – Report.)
That's a trend that is only going to develop further and broader, believes the former Vodafone man, especially as more and more capabilities can be offered as software (virtual network functions that can run on COTS servers across a distributed cloud) with simple and easy-to-understand pricing models. The major challenge for the telcos is to make themselves indispensable to enterprises -- and that is going to become increasingly tough.
So, has Amzallag identified the toughest challenges? Are constant pricing models workable? Share your views on the message boards below.
Whether you agree with him or not, Amzallag's views, and the roles played by the companies he is advising, are set to loom large in the communications sector in 2018 and beyond: Watch out for further views, insights and developments from him throughout the year here on Light Reading.
— Ray Le Maistre, Editor-in-Chief, Light Reading
Subscribe and receive the latest news from the industry.
Join 62,000+ members. Yes it's completely free.
You May Also Like
---