Transforming the Telecom Ecosystem in Emerging Markets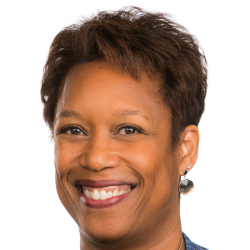 3/13/2018

Comment (0)

With growth in mature markets flat at best, many across the telecom ecosystem are looking to emerging markets. Each player—governments, operators and suppliers of hardware, software and content, must transform in some way and work together in order for these markets to flourish.
Governments first and foremost need to ensure that the regulatory regime they establish offers clear guidelines and levels the playing field for all participants. They should facilitate the smooth issuance of permits needed to deploy towers and other network equipment. Submarine cables have brought increased capacity to more and more locations, but some regions still lack the fiber needed to bring that capacity to population centers. Governments should therefore do what they can to help operators make the business case to deploy new fiber. Spectrum is, of course, a hugely important commodity that the government controls. To create more competition, licensing should certainly be priced to generate needed revenue, but not so exorbitantly that it puts licenses out of reach of potential new entrants. On that note, taxation on mobile services should be done with an eye on ensuring service remains affordable for all.
Vendors should bear in mind that for many in emerging markets, using a mobile handset will be their first experience with the Internet. This means the user interfaces should be simple and intuitive. While price sensitivity means that mobile handsets will need to cost less than in mature markets, low cost should not mean low features or capabilities. A challenge for content owners is to provide content that is relevant to more rural populations, especially considering most will only speak their local language, and some may be illiterate. Content needs to be hyperlocal, which will require more direct engagement than perhaps content owners are accustomed to. Partnerships, including offers like sponsored bundles, are a good way to accomplish this. All vendors should think about how to tap into the innovation in local communities. They know best what they need, and can identify gaps that vendors can fill. Vendors are encouraged to think differently when serving emerging markets.
Lastly, for the telecom operators, digital transformation can help them better serve emerging markets in numerous ways. They can leverage new systems, new processes to improve innovation and the customer experience, and deliver new profitable services. There are two prongs to this. One is to make services more widely available. Automation and virtualization can help do this at a lower cost. This is particularly importance as the next wave of growth will come from highly price sensitive users. The other is to improve the experience of existing subscribers. Expectations get higher with more experience. As in mature markets, over-the-top players are raising customers' expectations for personalized, always available, high quality services. Because subscriber growth is slowing, operators will need to differentiate. They don't want to compete only on price, and voice will not generate the revenue they need to be profitable. Therefore, they will need to offer value-added services to increase their mobile data revenues. Tapping into the innovation coming from outside of the operator's organization could be a way to deliver these services. As part of a digital transformation, they can make APIs available to others so they can build on the operator's platform.
The opportunities in emerging markets are notable. If governments provide a welcoming regulatory environment, vendors tailor their products accordingly, and operators digitally transform their operations and processes, the entire ecosystem, including the end users themselves, stand to reap the benefits.
– Roz Roseboro, Senior Analyst, Heavy Reading

(0) |