Monsoon Multimedia Inc. intends to take the cable industry by storm by selling them Slingbox-esque devices that are fitted with a policy management system that lets MSOs apply a range of restrictions and policies and decide which channels are even eligible for place-shifting.

Monsoon, maker of a line of place-shifting boxes under the Vulkano brand, is giving MSOs access to a set of management knobs and dials using a rights restrictions engine called the Multi-Screen Policy Management Solution (MPMS).

Some elements that can be toggled on and off at the MSO's discretion include the ability to keep streaming restricted to the reach of the home network or allow users to stream from the device remotely; the ability to record programs (some Vulkano devices come with internal storage); and the ability for customers to transfer recorded shows to an iPad, PC or another type of mobile viewing device. The MPMS also lets MSOs pick and choose which channels can be place-shifted at all, based on what rights the operator has with a given programmer or cable network.

"Think of it as additional metadata related to a piece of content," says Monsoon EVP Paul Friedman.

Monsoon believes this kind of "restriction table" will be attractive to MSOs that are interested in adding a live TV component to their TV Everywhere strategies but are wary of nagging rights issues. "MSOs are concerned about their more restrictive agreements with content owners," Friedman says. "Now they don't have to wait until they have a deal with all the content owners before they roll this out."

Under that model, an MSO, for example, could allow unfettered place-shifting access to CNN, if they have the rights to do so, while letting users stream ESPN only over the subscriber's home network.

Going after MSOs is new ground for Monsoon, which has been selling its line of Vulkano boxes direct to consumers without any content access restrictions. The privately held, seven-year-old company isn't disclosing how many units it's sold.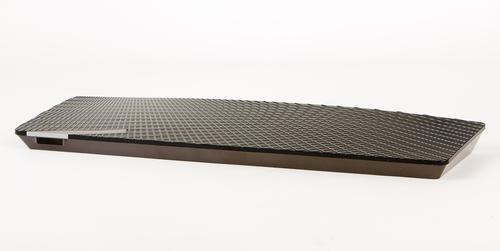 Monsoon has yet to strike any service-provider deals, but Friedman says it's demonstrated it with "one of the larger MSOs" and is in talks with others. In addition to selling Vulkano boxes outfitted with MPMS, Monsoon is also interested in licensing scenarios that would let MSOs embed the technology in cable set-tops.

Why this matters
MSOs are eager to add live TV to the TV Everywhere lineup, but concerns about rights issues remain paramount. While place-shifting devices, such as the Slingbox, haven't been challenged in court, existing contracts between MSOs and programmers may be subject to rights and access restrictions that devices sold at retail aren't. Monsoon hopes to clear that up by giving MSOs the ability to manage those place-shifting policies and adjust them as they negotiate for and obtain such rights from the individual programmers. (See Why Is Sling Getting a Free Pass? and Q&A: Sling Media Founder Blake Krikorian .)

But Monsoon will have plenty of company. EchoStar Corp. LLC (Nasdaq: SATS) is already pitching MSOs on standalone Slingboxes and a new line of "Sling-Loaded" set-tops, and has considered offering similar policy management capabilities that would let MSOs decide which channels are suitable for place-shifting. Motorola Mobility LLC and Comcast Corp. (Nasdaq: CMCSA, CMCSK), meanwhile, co-developed Televation, a video transcoding device that initially will limit place-shifting to within the customer's home. (See Moto, Comcast Team on In-Home TV Streamer .)

For more
Catch up on how cable's been playing around with place-shifting.

— Jeff Baumgartner, Site Editor, Light Reading Cable