The inside story of UScellular's move to standalone 5G
The inside story of UScellular's move to standalone 5G
UScellular CTO Mike Irizarry talks with Light Reading about the operator's reasons for selecting Nokia's standalone 5G core and the plans to move customers onto it.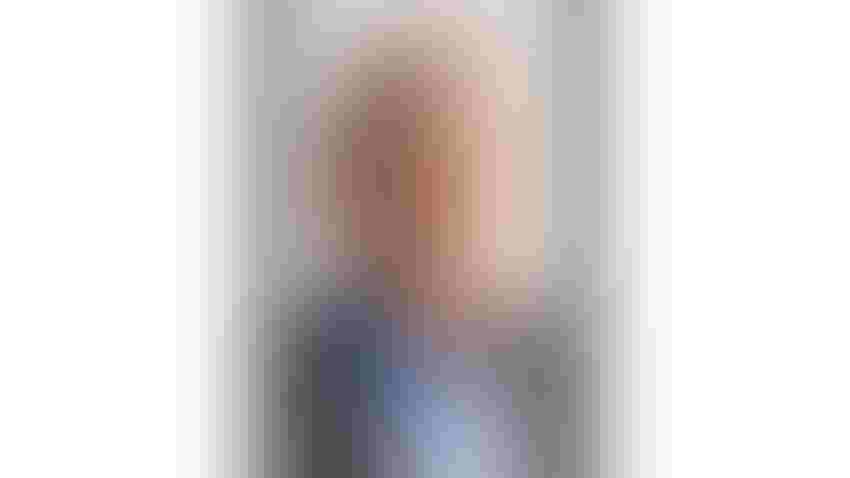 UScellular CTO Mike Irizarry
(Source: UScellular. Used with permission.)
According to UScellular's CTO, the operator is in the midst of testing its Nokia standalone (SA) 5G core and plans to start moving some commercial smartphone customers onto the platform later this year.
But Mike Irizarry said UScellular doesn't plan to rush headlong into the SA 5G future.
"Once we start that migration in Q4, we'll see how it goes and then look to start migrating customers maybe at a faster clip," he told Light Reading in a recent interview. "But I expect that's going to take some time. It might take 24 months, 36 months to move customers over."
Irizarry continued: "We're kicking the tires, making sure it's reliable. And when we start to migrate traffic to it, the bread-and-butter customers, there's going to be no degradation in their experience."
Looking to slicing
Part of the reason UScellular is moving to SA 5G is to apply network slicing technology to its new fixed wireless access (FWA) service.
"Within SA slicing, there's a whole bunch of dials you can tweak for each slice. And my team is working on what the best configuration is," Irizarry said. "Nothing has been decided, but with FWA we could potentially set specific rate limits for certain segments of customers based on price plan. So, think different speed configurations based on price plan.
He added: "For mobility we could do the same thing, including potentially with a slice for mobility, optimizing video differently. So, those are the things the team is considering. We're working very closely with product marketing, and we have some models that we use to simulate what those experiences might be."
But Irizarry reiterated that UScellular is in no hurry. "We're going to proceed very slowly and methodically, just really carefully so that we don't impact the customer's experience. Because there's a lot of dials you can turn within a slice," he said.
Other mobile operators like Verizon and AT&T are also shifting some traffic onto new SA 5G platforms, but overall the global 5G industry's shift to SA 5G has been slow, even though SA 5G promises to support a wide range of new and innovative services like network slicing. Some operators like Dish Network and T-Mobile quickly launched SA 5G, but most relied on their non-standalone (NSA) 5G networks as they expanded 5G coverage.
Part of the problem is the sheer complexity of SA 5G technology. "It's difficult," according to one operator.
"The reason it is taking quite a while to roll out the 5G [SA] core is that's a sea change in the underlying infrastructure," explained BT CTO Howard Watson last year.
Choosing the vendors
Irizarry, UScellular's longtime CTO, helped guide the company through its initial 5G upgrade process. He said UScellular today funnels around 80% of its overall network traffic over its 5G network.
"Last year we made the decision to start the process of deploying 5G SA core," Irizarry said.
The first step: choosing a vendor. "We went through a pretty rigorous RFP [request for proposal]" process, he said. "We always do that on the core change."
Both Ericsson and Nokia supply portions of UScellular's 4G core, and the operator uses Nokia for its NSA 5G core. Irizarry said UScellular evaluated SA 5G offerings from its existing vendors, including Ericsson, Nokia and Samsung, eventually selecting Nokia.
"There were some components we had already deployed with Nokia that we weren't going to replace, given where they were and the life cycle. And it just made sense for us not to partition the core to different vendors, but rather keep it simple, less complex," Irizarry said. "There was just some legacy stuff that we had in there that made better sense to go with Nokia."
Going cloud native
Another important element was that the core needed to be cloud native. That's not surprising given the broad shift in the global 5G industry toward cloud-powered network elements.
"We started this a couple years ago: Anything that we're life-cycling in the network, our first choice is to replace it with something that's inherently cloud native. And that's important because at some point I may want to lift and shift that cloud-native software to a hosting provider," Irizarry explained.
But, to be clear, Irizarry said UScellular is taking a very pragmatic view of the shift to cloud-native network architecture.
"We don't really have anything on the network side that's in the cloud, of significance, simply because we're not convinced yet that the economics are there long term," he said. "And there's also a concern about reliability. I want to make sure that the reliability and the redundancy meets our expectations. ... I think some of the cloud guys will tell you they're in the process of maturing their processes to make sure they're aligned with telco reliability standards."
Irizarry said UScellular is investigating several cloud-based architectures, including options that would run on its premises as well as offsite. He also said the operator is looking at deployments that would allow it to run a separate core instance in a cloud for backup and recovery emergencies.
"We're just being very cautious and listening and learning and entertaining a lot of sales pitches on the merits of cloud," he said.
UScellular is also considering the integration work necessary as it moves to SA 5G.
"Those platforms have to integrate with your back office, your provisioning system, your billing system," Irizarry said, adding that UScellular's vendors including Nokia and Ericsson have been working to interconnect the operator's various core networking elements.
Core consolidation
Core complexity is common across the industry. Indeed, UScellular manages two separate 4G cores – one for consumers and one for business customers – in order to remain flexible.
"We did that deliberately because the feature pipeline for a business channel is very different than the feature pipeline for consumers," Irizarry explained. "Consumers [are] pretty generic. ... But for your business channel, each business, they've got a different set of objectives. So, that pipeline of features and the deployment rate cycle is very different from consumers. We didn't want to burden each of those channels with the specific needs of the other channel and impact either reliability or rate of deployment."
But Irizarry sees a future where UScellular might reduce the number of cores it runs.
"We are looking to consolidate cores, once we're confident that the 5G core is stable and rock solid," he said. "So I could envision a future where we just have one 5G core with perhaps two instantiations of it, one for the business side of our operations and then one for the consumer side."
T-Mobile and its core vendor Cisco are taking this approach, recently boasting of a hybrid core that combines the operator's various core iterations.
But Irizarry stopped short of speculating on when UScellular might make such a move.
"I think we're headed towards a simpler core," he said. "But I'm not going to commit to a date yet until we know we're stable. ... The pipeline process, the upgrade process, change management, all that has to be there."
Regarding the cost of UScellular's move from 4G to NSA 5G to SA 5G, Irizarry said there are too many moving pieces (for example, cost savings, coverage improvements and new functionalities) to make one, simple financial analysis.
"Think about CDMA for a minute. Great technology, very mature – but everybody's moving off of it to reduce costs, get to fewer networks. And, you know, even if I wanted to stay on it, the vendors aren't going to support it," he said. "So, longer term, you just gotta go where the industry's going. But there's plenty of benefits to justify moving there. And that's why we're doing it."
Related posts:

— Mike Dano, Editorial Director, 5G & Mobile Strategies, Light Reading | @mikeddano
Subscribe and receive the latest news from the industry.
Join 62,000+ members. Yes it's completely free.
You May Also Like
---