Philippine Operators Focus on Data
Philippine Operators Focus on Data
It's an SMS hotbed, but the Philippines' future means broadband, and lots of it, finds a new Pyramid report The Philippines' taste for data services -- which already manifests itself in the average mobile user sending almost 600 SMS messages a month -- looks set to have data accounting for more than half of all Philippine service revenues by 2015, with mobile broadband in particular surging ahead.

According to a new report from Pyramid Research , "Philippines: New Broadband Services to Drive High Growth Through 2015," there will be 10 million mobile broadband subscribers by the end of 2015, up from 3 million subscribers -- or 3 percent of total subscriptions -- in 2010.

On the fixed side, says the report, broadband will receive a boost from the growing presence of WiMax, which is an attractive alternative to mobile technologies in hard-to-reach rural areas for fixed providers and, according to the report's author, Tae-Hyung Kim, provides potential opportunities for new entrants to the market. "Opportunities do exist for operators that hold WiMax spectrum, but it will probably be regional and local in scale," says Kim.

The mobile sector is more of a two-horse race, between incumbent Philippine Long Distance Telephone Co. (PLDT) (with its mobile arm, Smart) and Globe Telecom Inc. Although the third-placed mobile operator, Sun Cellular Philippines , has gained ground recently, it is unlikely to move much beyond its 16 percent share of 2009, and there is precious little room for other operators to make their mark, according to Kim.

"On the mobile side, I think there is limited opportunity for new operators to enter the market, with the exception of Bayan Telecom using 3G for mobile broadband, as eMobile did in Japan. Consolidation in the past narrowed down the players to three, and three is a good number in the mobile space." (See Globe Plans Wireless Expansion.)

Bayan Telecommunications Inc. (BayanTel) has an action pending in the courts regarding the results of the first 3G license auction, which took place in 2005. Bayan, which wasn't awarded a license, has protested strongly about the auction process, believing it to be unfair and anti-competitive. Kim believes that other disgruntled operators may follow suit. The regulator, NTC, has come in for criticism for allowing the existing mobile operators to bid for the fifth mobile license, which is shortly to come up for auction. "There is a lot of 'finger-pointing' going on in the Philippines," says Kim.

The Philippines is similar to many other emerging markets in that mobile broadband is set to take advantage of the lack of a strong fixed broadband network. However, Kim notes, one thing that sets it apart from other countries is its position as a call-center hub.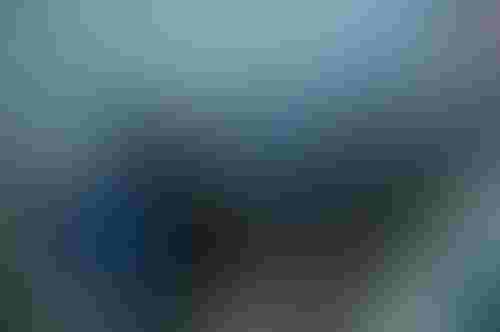 "This has a positive effect on, not only employment, but also the telecom industry, as operators are able to earn termination fees on incoming international calls. For example, PLDT, the leading fixed operator, recently stated that its voice revenue increased on the back of growth in inbound international call volumes. This is one area of opportunity that operators in the Philippines have that other markets will find difficult to replicate."

In the long term, however, broadband is where it's at in the Philippines. The report predicts that fixed broadband service revenues will increase at a CAGR (compound annual growth rate) of 15.7 percent, and mobile data revenues by a CAGR of 10.7 percent between now and 2015. Philippine operators want in.

— Paul Rainford, freelance editor, special to Light Reading


Subscribe and receive the latest news from the industry.
Join 62,000+ members. Yes it's completely free.
You May Also Like
---