NFV-SDN Spurs CenturyLink Integration
NFV-SDN Spurs CenturyLink Integration
VP James Feger says ability to virtualize services across CenturyLink and Level 3 physical assets will speed up product, service integration.

While the merger of CenturyLink and Level 3 Communications isn't slowing down the pace of virtualization activity within the new company, the union is focusing the activity more on integration efforts, says the new man in charge. James Feger, vice president of network virtualization, says SDN and NFV will make it easier for the new CenturyLink to deliver common services across the combined company footprint without as much heavy lifting.
Feger, who was part of legacy CenturyLink Inc. (NYSE: CTL)'s initial virtualization effort, spent a couple of years on the operations side of the operator before returning this fall in the post-merger reorganization to once again lead the team taking the network strategy forward. He tells Light Reading in an interview that "new" CenturyLink's virtualization efforts made the company's targeted goals for 2017, and that future efforts will be aided by the fact the two companies had similar virtualization strategies. (See CenturyLink CTO: Now the Fun Starts.)
"As a matter of fact, Level 3 already had some work underway that lines up nicely with where we are trying to go," Feger says. "Whether you talk about virtual gateways or you talk about software-defined edge services, the architecture team, the network team, the product teams were quite aligned from process standpoint."
That was also true from a philosophical standpoint, he adds, which was a pleasant surprise. Since the early post-merger efforts have been largely based on integration from a human resources perspective, it enabled employees from both companies to come together fairly easily.
Figure 1: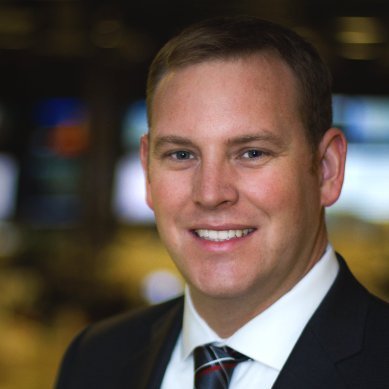 CenturyLink's James Feger
"Usually with these types of deals, obviously, the political challenges come along with it and making sure everyone is aligned and when you have two massive companies, it is quite reasonable to assume there would be misalignment. But in this case, it was pretty straightforward," Feger says.
So even while ramping up the new organization, CenturyLink spent 2017 ramping up its Programmable Services Backbone locations to 58%, which he calls "a big win for us." Feger said the company also made progress making that compute edge "more CenturyLink-centric," turning up its first truly homegrown white box, which is OpenStack-based. The first two generations, dating back to CenturyLink's initial virtualization efforts and then a second-gen version in 2016, were based on vendor gear.
A new team, led by Adam Dunstan, former CEO of CenturyLink acquisition Active Broadband, developed the OpenStack version, Feger says. As of the second week of January, it is now up and running and manageable, though no services have been deployed yet. (See CenturyLink: Kill Complexity to Speed NFV.)
"Adam's team has been working on this focus of PSB OpenStack so it is 100% based off of tools they've baked in and customized," he comments. "What we are looking for is efficiencies. So when you are talking about virtualizing, we are looking for every efficiency we can possibly get. So we look at it, marry software and hardware and build it for the functions we plan to put on them."
The primary focus for 2018 is on integration and making sure CenturyLink hits its efficiency goals and takes advantage of how virtual services can help accomplish the network and service integration the merged company needs, Feger says. "That means product rationalization, bringing networks together, helping operations integrate, so we are looking at SDN and NFV as enablers to those things."
Is data center infrastructure ready for mobile edge computing, enterprise cloud, IoT, big data and 5G? Learn more about telco data center trends – join us in Austin at the fifth annual Big Communications Event May 14-16. The event is free for communications service providers! Creating a common architecture from a diverse set of physical assets across the two companies would have traditionally required some heavy lifting, but virtual edge services make it possible -- as the name suggests -- to host services virtually, Feger says. "And as we figure out how the capacity looks or as we see how traffic flows, we can make small adjustments as needed," he comments. "So we not only take advantage of the assets we use traditionally for capacity or service creation, we could actually now more readily move things around as needed." A popular service such as dynamic bandwidth, for example, can be hosted on virtual gateways or universal CPE for initial deployments where it's not available today. "And then it wouldn't matter which old territory or old company's [gear] the customer was served on, because now it is a universal product built against a virtual infrastructure," Feger says. CenturyLink is still exploring its options when it comes to key industry groups, including Open Network Automation Platform (ONAP) and Central Office Re-architected as a Data Center (CORD). It has made contributions to the former and last year used the CORD platform and its own virtualized broadband network gateway to deliver broadband DSL. (See CenturyLink Delivers DSL Using CORD Platform and CORD Promising 'Exciting' 2018.) "CORD is an interesting one for us because we are very much on board with the idea of the CO reconfiguration," Feger says, adding that CenturyLink is looking at serviceability and maintenance issues on that front. For ONAP, it may be a matter of time for Feger and his team to gather more information and determine whether membership and the resources it requires make sense. The CenturyLink exec says his team has "also tinkered with TIP," the Telecom Infra Project (TIP) launched by Facebook, but doesn't have immediate plans to join. — Carol Wilson, Editor-at-Large, Light Reading
Subscribe and receive the latest news from the industry.
Join 62,000+ members. Yes it's completely free.
You May Also Like
---