John Muir Health Prescribes Hybrid Cloud
John Muir Health Prescribes Hybrid Cloud
Associate CIO Bill Hudson wants to reduce the organization's data center to a size small enough to fit in his office. John Muir Health is looking to hybrid cloud to help cut down its IT estate. Cut it way down.
"Five years from now, I'd love for the data center to fit in my office," Bill Hudson, associate CIO of John Muir Health, tells Enterprise Cloud News.
John Muir Health is a two-hospital health network in East Bay, San Francisco, and also a network provider provider for independent community and third-party physicians. Like many health organizations, John Muir has implemented Epic for electronic medical records (EMR).
"We're on a serious mission to get rid of our legacy hardware and get rid of our legacy software," Hudson says. John Muir Health doesn't see maintaining an IT infrastructure as providing strategic value, which lies instead in providing business and clinical services.
The organization is moving to a hybrid delivery model, with Epic hosted internally, disaster recovery contracted off-site, and Workday providing core financials and human capability management. "We're starting to coalesce around a suite-based approach" to reduce cost and complexity, Hudson says.
Figure 1: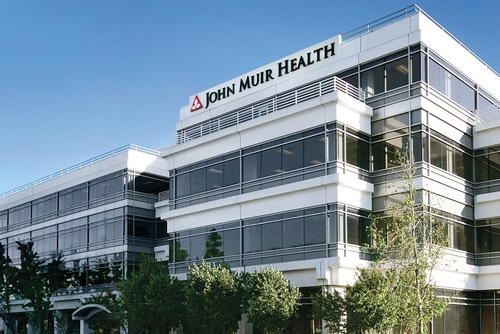 Similarly, the company is looking to consolidate multiple technology stacks -- for example, five storage platforms over the last year and a half -- around a core architecture, for a foundation from which it can connect internally and externally, simplifying and standardizing the overall environment.
"Complexity is quite a bit more expensive," Hudson says. "Five different storage platforms is a luxury." Simplification will redirect John Muir Health's focus where it needs to be. "We're not in the business of infrastructure, security or analytics. We're in the business of healthcare."
In addition to simplification, the cloud can help John Muir Health cut expensive real estate costs.
And John Muir Health is looking to improve reliability for the 350 local physicians for which it provides EMR services. "When I'm a service provider, the requirement to have a higher degree of availability for them than I have for myself is strong," Hudson says.
Cloud provides enhanced security compared with an on-premises installation. "A lot of organizations look at the cloud as a loss of control. I look at it as leveraging expertise we don't have and can't afford to bring on," Hudson says.
For on-premises systems, John Muir Health looks to vArmour to provide security through microsegmentation. "The EMR we're running is based on many layers of business logic, reporting, analytics -- that creates a lot of devices connecting to each other, with opportunity for threats to come on the network and propagate undetected," Hudson says. vArmour monitors east-west connections between service layers, applications, and the client.
Microsegmentation provides an alternative to traditional network application security, which controlled which applications were allowed to use which ports, Hudson says. "That was great when your entire architecture could fit on a piece of paper," Hudson says. "But now hundreds of services talk to each other, and keeping track of them is difficult."
Related posts:
— Mitch Wagner




Editor, Enterprise Cloud News
Subscribe and receive the latest news from the industry.
Join 62,000+ members. Yes it's completely free.
You May Also Like
---