AWS Sales Still Impress Even With Small Slowdown
AWS Sales Still Impress Even With Small Slowdown
Amazon released its first-quarter financial results on April 27. Although AWS once again slowed a bit, the company's public cloud platform is still pulling in impressive amounts of money for the retail giant. Amazon continued to wow Wall Street with its earnings, even as the retail giant's vaunted Amazon Web Services cloud division saw its sales slow a bit again during the first quarter of 2017.
On April 27, Amazon released its first quarter results, which saw overall revenue hit $35.7 billion during the first three months of the year. This compares to the $29.1 billion the company saw during the same period in 2016. At the same time, Amazon posted non-GAAP earnings per share of $1.48 versus $1.07 per share a year ago.
Analysts were looking for revenue of $35.3 billion and earnings per share of $1.13. The company's stock shot up nearly 5% after hours.
However, it's AWS that many are looking at, asking if the company could maintain its phenomenal growth. The answer is a little mixed.
For the third quarter, which ended March 31, AWS pulled in $3.66 billion in sales. That's a 43% increase from 2016, when AWS recorded sales of $2.56 billion. These numbers were in line with what Wall Street had expected.
While for some companies this would represent fanatical growth, it's slower than previous AWS quarterly reports. For instance, in the fourth quarter of 2015, AWS posted growth of nearly 70%. Throughout most of 2016, AWS posted growth number above 50%, only dipping down to 47% in the last quarter of the year. (See AWS Growth Slows, But Amazon's Still Killing It in Cloud.)
Figure 1: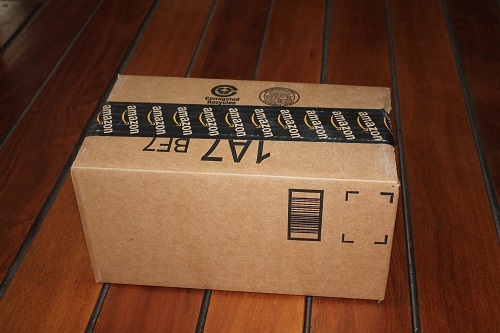 Cash delivery.
(Source: Jose Miguels via Pixabay)
During the first quarter, AWS also recorded operating expenses of $2.77 billion and operating income of $890 million.
M&A activity is turning the cloud upside down. Find out what you need to know in our special report: Mergers, Acquisitions & IPOs are Rocking the Cloud.
If there was concern within Amazon, it didn't show.
In a call with analysts on Thursday, CFO Brian Olsavsky said AWS will have a $14 billion run rate this year, and he pointed to the 1,000 features added to the platform in 2016 as a sign of the innovation going into the cloud. He also noted the 23,000 database migrations done with AWS tools, as well as new customers such as Snap Inc. and Liberty Mutual. (See Snap Commits $1B to AWS.)
"We are very happy with business and with the team, and for us, innovation is going to be key going forward," Olsavsky said.
AWS remains the go-to choice for public infrastructure-as-a-service (IaaS), but it's finding increased competition from Microsoft Azure, as well as Google, which has bolstered its public cloud offerings and customer base over the last 18 months. (See AWS Tops in Public Cloud, but Azure Is Catching Up.)
Even though AWS may have seen sales slip in the past few months, its leadership was still rewarded. The chief of the cloud division, Andy Jassy, pulled in a pay package of more than $35 million for his efforts. (See Amazon's Cloud Honcho Gets Way More Pay Than His Boss.)
Earlier this month, Jassy and CTO Werner Vogels unveiled several new features for AWS, including a new software-as-a-service (SaaS) subscription program and an application development tool called CodeStar, which will keep developers busy for the next several months to come. (See AWS CTO Unleashes Torrent of Developer Features.)
Related posts:
— Scott Ferguson, Editor, Enterprise Cloud News. Follow him on Twitter @sferguson_LR.
Subscribe and receive the latest news from the industry.
Join 62,000+ members. Yes it's completely free.
You May Also Like
---