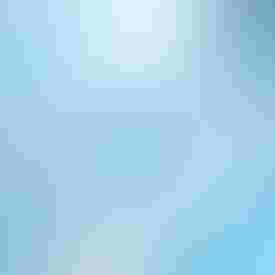 Verizon today unveiled a major new strategy around the Internet of Things that it has had in the works for two years. It includes a new platform called ThingSpace, that makes it easier for developers to roll out IoT devices and applications, as well as a new scaleable IoT core within its 4G LTE network for lower-cost connections, and external access to its massive data analytics engine for putting to use the vast data produced by IoT.
The overall goal is to reduce complexity and make it easier for IoT to take off more quickly by lowering three key barriers to that development: choosing connectivity, developing devices and getting them to market, and analyzing/processing the data coming from connected devices to put it to work making money or increasing efficiencies.
In announcing ThingSpace and Verizon Communications Inc. (NYSE: VZ)'s new strategy, Mike Lanman, SVP of enterprise products, Product and New Business Innovation, said the company views all markets for IoT as under-served, even though its own IoT revenues are growing in double-digit amounts, generating a half-billion dollars in revenue growth this year.
"Why aren't people executing faster in this space? That was challenge two years ago when we formed this organization," Lanman said at a product launch in New York for analysts and media that was also live-streamed. "We wanted to deliver IoT solutions faster and break down the barriers that are holding back IoT."
Key to that effort is ThingSpace, which can be found here.
"ThingSpace is an easy web-based platform for developers to have an easy on-ramp into the Internet of Things," he said. "It will have all the tools to create, test, deploy, manage and market their devices and applications. They will have, all under a single pane of glass, the tools they need to drive solutions."
He also promised to have a massive open application programming interfaces available for developers to access other elements needed for their IoT solutions.
Choosing connectivity is another barrier, Lanman said. Obviously, Verizon would like this new market to take off on its wireless network but he admitted there are significant cost challenges to do that -- modules that enable devices to run on LTE have been more expensive than those that use WiFi or Zigbee-based connectors, for example.
Lanman then showed off a new Sequans Communications' chipset which he said will halve the cost of developing IoT devices for LTE.
"This changes the game and is not the end of the work we are doing around device cost reduction. In 2016 we will halve the price again," he said.
In 2016, Verizon will launch what he called an IoT Core that will be much more efficient in connecting low payload devices and will be at a much lower cost, Lanman said.
"We will connect in 92 countries around the world through ThingSpace, he said. "And that number will skyrocket by 2016 to blanket the globe by end of the year."
Finally, Verizon has made available the massive data analytics engine it has been using internally for its customers, providing a new level of data analytics for the IoT space. That is being used today by customers in the auto and beverage industries and will be more broadly used going forward.
Stay tuned for further details of Verizon's IoT push in this space.
— Carol Wilson, Editor-at-Large, Light Reading
Subscribe and receive the latest news from the industry.
Join 62,000+ members. Yes it's completely free.
You May Also Like
---