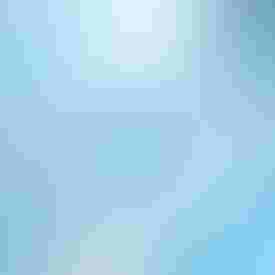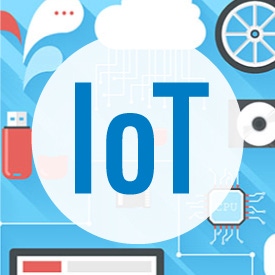 The LoRa Alliance has rejected charges leveled at LoRa technology by rival Sigfox, which last week effectively accused LoRa of being a proprietary tool masquerading as an open system.
LoRa and Sigfox are among several low-power, wide-area (LPWA) network technologies that use unlicensed spectrum and could address the growing demand for more energy-efficient and cost-effective Internet of Things (IoT) services.
Yet while Sigfox is typically regarded as a proprietary technology developed in France, LoRa has been keen to highlight the open nature of its ecosystem as it tries to build support.
That message has recently come under attack from Sigfox, which described LoRa technology as "entirely proprietary and owned by Semtech" in an email sent to Light Reading earlier this month. (See Sigfox Slams 'Proprietary' LoRa, Costly LTE.)
A semiconductor company based in California, Semtech Corp. (Nasdaq: SMTC) is one of a number of "sponsor members" listed on the website of the LoRa Alliance , the association that represents LoRa technology.
Sigfox has also insisted that its own technology is licensed free of charge to chipmakers including Texas Instruments Inc. (NYSE: TXN), Atmel Corp. (Nasdaq: ATML) -- which Microchip Technology Inc. (Nasdaq: MCHP) agreed to buy in a $3.6 billion deal earlier this year -- ON Semiconductor Corp. (Nasdaq: ONNN) (formerly Axsem AG ) and Silicon Labs, making it far more "open" than LoRa.
The Lora Alliance says it does not want to get drawn into a "mud-slinging" match with Sigfox, but denies that LoRa technology is now proprietary in any way.
"The LoRa Alliance and technology, if it is anything, is open," says Geoff Mulligan, the current chairman of the LoRa Alliance, in comments emailed to Light Reading. "The technology is available from multiple sources, the Alliance is open for anyone to join -- we have over 300 members -- and the specification is freely and openly available for download and implementation."
According to another spokesperson for the association, LoRa-based chips are available from not only Semtech but also rival semiconductor makers STMicroelectronics NV (NYSE: STM) and Microchip.
Semtech was originally the only company providing chips, the spokesperson acknowledges, but it subsequently began licensing the LoRa technology to third parties.
"In the LoRa world, I can now buy chips from three companies and basestations from 20," he tells Light Reading. "With Sigfox I can only buy basestations from Sigfox."
This is likely to explain why Sigfox basestations are believed to cost more than LoRa ones and seems bound to have prompted concern among service providers about supplier "lock-in."
Want to know more about the Internet of Things? Check out our dedicated IoT content channel here on Light Reading.
Indeed, having to deal exclusively with Sigfox could be a major deterrent for service providers weighing their LPWA options. A particular concern may be the scale of the French company's revenue-sharing demands on service-provider partners. In late 2014, Sigfox's typical cut was reported by Light Reading to be as much as 40% of service revenues. A source close to the matter reckons the cut taken by Sigfox is even higher. (See Sigfox Plans Global IoT Network.)
Sigfox insists that by acting as a kind of fulcrum, and a service provider in its own right, it can help partners to avoid the fragmentation they would risk in choosing LoRa, but Mulligan is scornful of this argument.
"There is not one business model or network model that fits all needs, and so with LoRa both service providers and network customers may choose the best option for their application," he says. "I doubt the Internet would have survived had there been only a single service provider -- in fact almost all of the companies that did try that for the Internet have long since passed and so it will be for the IoT."
The LoRa Alliance goes on to claim that its technology can support downlink communications more effectively than Sigfox, making it a better fit with certain types of IoT service. This and other technical advantages give it an addressable market that is between five and ten times as big as Sigfox's, according to the association.
All of this could explain why South Korea's SK Telecom (Nasdaq: SKM), which participated in a $115 million funding round for Sigfox a year ago, unveiled plans to roll out a nationwide LoRa network just last month. The move clearly raises questions about the service provider's involvement with Sigfox.
Nevertheless, both technologies are now coming under threat from standards backed by the 3GPP, the cellular specifications group, which expects to include LPWA-like capabilities in its Release 13 later this year. (See The Wolf at Sigfox's Door.)
A number of operators appear to be eyeing Sigfox and LoRa as potential stopgaps until a standardized technology like NB-IoT, using licensed spectrum, finally takes shape. But others are optimistic that NB-IoT will appear sooner rather than later, obviating the need for short-term LPWA alternatives. (See Vodafone to 'Crush' LoRa, Sigfox With NB-IoT and LoRa May Not Be for Long Haul at Orange.)
Whether Sigfox and LoRa ultimately survive could depend on how much headway they can make while NB-IoT is still in the lab.
— Iain Morris,

, News Editor, Light Reading
Subscribe and receive the latest news from the industry.
Join 62,000+ members. Yes it's completely free.
You May Also Like
---