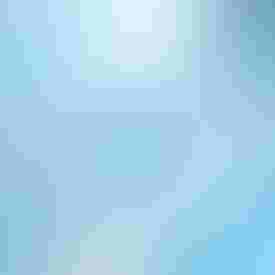 Remember WiMax? There was a time when the high-speed technology -- once touted as a 4G rival to LTE -- was the talk of telecom. WiMax networks seemed to pop up everywhere, from Slovakia to South Korea. Even US mobile giant Sprint got involved through its stake in WiMax operator Clearwire, which it subsequently took over. But today, WiMax is a bit like an ageing sportsman -- overtaken by rivals and dropped by teams.
Could Sigfox be destined for a similar demise? On the face of it, the two technologies don't appear to have all that much in common. While WiMax was conceived as a mobile broadband standard that would support video and other bandwidth-hungry applications, Sigfox is one of several low-power, wide-area network (LPWAN) technologies addressing parts of the broad Internet of Things (IoT) opportunity.
Like WiMax, though, Sigfox is a communications technology with strong competitors. In the camp for technologies that use unlicensed spectrum, it is being challenged by LoRa, an open standard backed by French telcos Orange (NYSE: FTE) and Bouygues Telecom (among others), and Weightless, another open standard whose supporters include chip designer ARM Ltd. and systems integrator Accenture .
In that particular fight, its biggest drawback is arguably its proprietary nature. While hardly an impartial critic, William Webb, the CEO of the Weightless Special Interest Group, was keen to point out -- during a panel session at this week's Smart IoT London event -- that no wireless technologies that are not open have ultimately thrived. "I can't think of a successful proprietary technology and I can't think why IoT would be any different," he said.
Openness is no guarantor of success, though, as the WiMax story proves. And at the moment Sigfox seems to be flourishing. Last month, the French company flagged a major partnership with European cable operator Altice , which plans to use Sigfox's technology in France (where it owns Numericable-SFR , the country's second-biggest telco) and other markets. Earlier today, Sigfox unveiled details of its latest telco partnership with Omani incumbent Oman Telecommunications Co. (Omantel) , noting that its technology is now being rolled out in a total of 17 countries. Analysts acknowledge that Sigfox is considerably more cost-effective than cellular when it comes to supporting applications that require relatively little bandwidth. (See Altice, Sigfox Join Forces in French IoT Battle and Eurobites: BT Recruits More Security Muscle.)
Want to know more about the Internet of Things? Check out our dedicated IoT content channel here on Light Reading.
Yet both LoRa and Weightless hold similar attractions, and Webb thinks only one technology catering to unlicensed-spectrum needs will survive in the long run. If openness matters as much as operators typically make out, the outlook for Sigfox would seem bleak. Orange says LoRa's open nature is the reason it chose this technology over the alternatives. But it has also drawn attention to the downside of an open standard that relies on unlicensed spectrum. "It means everyone can develop what he wants and you may have congestion on the network," said Luc Bretones, the executive vice president of Orange's Technocentre-named product and design facilities, in a previous discussion with Light Reading. (See LoRa May Not Be for Long Haul at Orange.)
For Bretones, the answer to that particular conundrum appears to lie in a transition to standards based on licensed spectrum. While current cellular technologies do not match up to LoRa, Sigfox and Weightless on power, range and cost, LPWAN-like capabilities are being introduced into forthcoming versions of LTE. By the end of 2017, Orange expects to be able to use cellular in the same way it is now deploying LoRa.
Other service providers are also banking on LTE for IoT. During the same panel session featuring Webb at Smart IoT London, Guy Summers, the head of M2M connectivity for Spain's Telefónica , was told by an irate audience member to "unshackle the bandwidth" and stop hindering the development of IoT. "When we get LTE-M [one of the emerging low-power LTE specifications] then business models will probably change and we'll get lower price points," responded Summers. (See IoT Will Have iPhone Moment – Weightless CEO.)
In the meantime, players like Sigfox, and those promoting LoRa and Weightless, are desperately trying to build momentum with telcos and other companies. With a big-enough ecosystem, they may prove hard to dislodge when cellular finally catches up. But operators and IoT adopters evidently harbor reservations about these unlicensed-spectrum options, just as many looked skeptically on WiMax. With the hounds on its trail, Sigfox may struggle to avoid a similar fate.
— Iain Morris,

, News Editor, Light Reading
Subscribe and receive the latest news from the industry.
Join 62,000+ members. Yes it's completely free.
You May Also Like
---