Google Is Promoting OnHub to ISPs
Google wants to sell its OnHub router to Internet service providers.
The news hasn't been at the top of Google (Nasdaq: GOOG)'s list of talking points, but the company's not hiding its ambitions either. Product Manager Trond Wuellner confirmed that point in a discussion at the Wi-Fi Now 2016 event this week. When asked if Google was aiming for the service provider market, Wuellner answered: "Absolutely. We think there's a great fit for the product for the carrier operators. We've had really productive conversations... with a number of carriers around the world."
Many have questioned why Google is in the router business at all. Wuellner has a simple answer for that. A huge percentage of Internet traffic headed to Google travels over WiFi, which means the company has a vested interest in improving WiFi performance. It's a big problem to solve. There are more WiFi-connected devices, WiFi networks and WiFi-supported applications popping up every day, and problems with wireless interference and poor system configuration can badly damage the user experience. Google isn't the only one tackling this problem. Improving in-home WiFi is turning into big business, with everyone from retail startups to veteran networking companies investing in WiFi optimization.
But there's another good reason for Google to sell WiFi routers too. It's an opportunity to grab up real estate in consumer homes.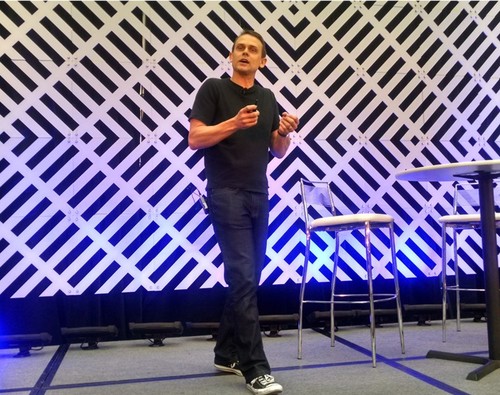 Today, the primary purpose of routers is to connect users wirelessly to the web so they can do things like stream videos, play games and shop online. In the near future, however, routers will regularly act as gateways for Internet of Things services and other advanced applications. Routers will also gain new interfaces. Imagine the power of adding voice control -- a Siri- or Alexa-like interface -- to a networking gateway, or of adding augmented reality features.
Service providers realize the potential, and that's why Google has a shot at pursuing the operator market. Very few operators (Comcast Corp. (Nasdaq: CMCSA, CMCSK) is a notable exception) really want to be in the hardware business. They rely primarily on vendors like Arris Group Inc. (Nasdaq: ARRS) and Technicolor (Euronext Paris: TCH; NYSE: TCH) today, but Google hopes it can offer a compelling alternative.
---
Want to learn more about wireless networking and IoT? Join us at our upcoming Big Communications Event in Austin, Texas, May 24-25. Register now!
---
There are still significant challenges. Operators have every reason to be wary of Google. If Google owns the demarcation point in the home, it also gives the company greater control of the user experience and user data. That's a big prize, and not one that many of the larger service providers will want to hand over.
However, Google doesn't have to win over every operator. If it can sign some mid-tier service provider customers initially and pursue the retail market effectively, it could compete for a sizable chunk of the home gateway market. Unlike with TV, there's no need for an "Unlock the Router" initiative. Retail routers already work with operators' broadband services. (See 'Unlock the Box' Vote Is Just the Beginning.)
Jeff Heynen, the long-time analyst and consulting director at SNL Financial, predicted the likelihood of Google targeting the service provider channel last fall. He said that much of the OnHub team comes from the service provider industry, and he speculated that embedding itself with operators was part of Google's long-term goal. (See Battle for the Home Network? It's On.)
Luckily for Google, there's no reason that it can't sell OnHub to consumers both directly and through service provider partners. Google doesn't have to limit itself to one channel strategy, and it clearly has no intention of doing so.
— Mari Silbey, Senior Editor, Cable/Video, Light Reading
PARTNER PERSPECTIVES
- content from our sponsors