LAS VEGAS -- Talk of network protocols isn't front and center at CES, but it's not absent either, particularly given this year's focus on the Internet of Things. Which is why one colorful quote about rodents and connectivity emerged from a sit-down with IoT software company Actility.
With new IoT use cases identified every day, the question of how to connect even the lowliest of products is a valid one. Connectivity is great, but not if it costs more than its application is worth. Or as Actility GM for the Americas Von Cameron put it, "You never want to stick a SIM card in a rodent trap." That would be far too expensive.
Cellular carriers have been hamstrung in the early days of IoT precisely because they haven't had a cost-effective model for selling connectivity that applies to things like water meters or mousetraps. That's starting to change with the accelerated development of LTE-M and NB-IoT, but the time it's taken for the cellular market to move forward in IoT has given competing technologies a chance to gain traction.
The rodent trap example is one argument for why LoRa, the Low Power Wide Area Network (LPWAN) protocol, has joined the spotlight recently, and why LoRa-focused companies are making the rounds at CES.
Sigfox and its competing LPWAN technology have struggled of late, with the company shedding top executives left and right. (See Sigfox Sheds More Senior Staff, Including North America CEO.)
But LoRa has quietly built momentum through its ecosystem approach driven by the LoRa Alliance .
LoRa Alliance Senior Director Olivier Beaujard cited stats last month pointing out that global operators have deployed 60 public LoRa-based networks so far, with big names like Orange (NYSE: FTE), KPN Telecom NV (NYSE: KPN) and Comcast Corp. (Nasdaq: CMCSA, CMCSK) leading the way. And the LoRa Alliance itself has also grown its membership by 55% year over year, with 517 members on the roster as of the end of November.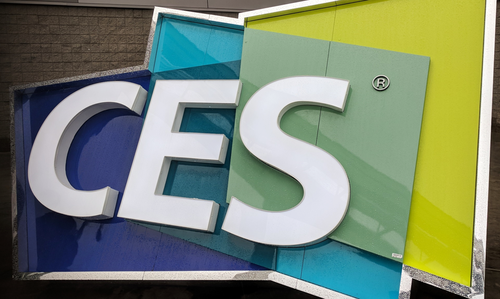 Along with Actility, LoRa semiconductor manufacturer Semtech Corp. (Nasdaq: SMTC) is also on hand at CES, and the company introduced its newest LoRa chipset here on Monday.
Semtech's Director of Wireless IoT Vivek Mohan says LoRa networks have been successful because they offer long signal range using unlicensed spectrum, and because they support a wide range of business models, both public and private. Further, there's no need to build a national-scale LoRa network all at once the way cellular carriers are conditioned to deploy traditional mobile connectivity. One farmer can deploy a private LoRa network on one cattle farm. One university can stand up a LoRa network on one campus. And one network operator like Comcast can go from city to city deploying LoRa connectivity where and when it makes sense. (See also Senet Virtualizes Worldwide IoT Network.)
The other interesting thing about LoRa technology is the way it can help municipalities make their communities smarter without having to wait for investment from traditional network service providers. A local government can deploy a small IoT network now, knowing it will both support immediate applications and give commercial operators something to build on when they're ready to enter the market. (See also Senet Virtualizes Worldwide IoT Network.)
---
For more IoT market coverage and insights, check out our dedicated IoT content channel here on Light Reading.
---
Much of the success of LoRa technology hasn't been visible to the public. There are trials and proposals underway, but much of the activity isn't obvious yet. Mohan believes that will change soon and that the first large commercial deployments will start to be announced this year. For example, Mohan says Comcast's machineQ business is already in the process of replying to a number of RFPs. Many of those contracts will be awarded in 2018 and deployments will begin.
On the application side, Mohan thinks connected water meters will be a leading use case as LoRa takes off commercially. He believes it's likely that deployments in the range of 100,000 LoRa-connected water meters are on the near-term horizon.
That's something the city of Las Vegas could probably have used this week. Maybe something to signal where water drainage was needed after a desert monsoon descended on the strip? If this rushing river outside the Linq Hotel and Casino on Tuesday is any indication (shown below), a little help from LoRa-powered water meters could not have gone amiss.
Highlight from this week's monsoon in Las Vegas. pic.twitter.com/wyLsWtw64C

— Mari Silbey (@msilbey) January 12, 2018
— Mari Silbey, Senior Editor, Cable/Video, Light Reading