GE: Digital Transformation Gone Wrong
After declaring itself all-in on the industrial Internet of Things business, GE is backing out, spinning off a new, independent company for its IoT software portfolio. It's also selling its majority stake in ServiceMax, which provides field service software.
GE's saga is a cautioning lesson in how not to reinvent a company for the digital era.
The General Electric Co. (NYSE: GE)-owned but independent IoT company will start with $1.2 billion annual software revenue and global customer base, and its own brand, identity and board of directors, GE said in a statement Thursday. It will comprise the Predix platform, which helps customers, including utilities and airlines, collect and analyze data to better manage their equipment, as well as tools for asset performance management, automation, manufacturing execution systems and more.
Additionally, GE is selling its majority stake in ServiceMax, which sells field service management software, to Silver Lake, in a transaction expected to close by March.
Also, GE Digital CEO Bill Ruh is leaving the company "to pursue other opportunities," GE said in its statement (which notably excludes the usual fulsome praise for an outgoing CEO that companies include when the owners are sad to see the boss go).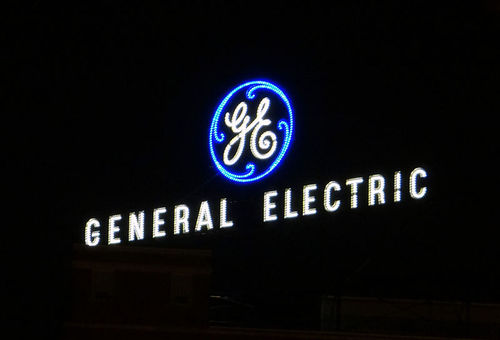 The software spinoff is "part of the campaign by its new chief executive, H. Lawrence Culp Jr., to streamline the struggling industrial company," according to The New York Times.
"The move, announced on Thursday, is an effort to create a sustainable business from G.E.'s ambitious and costly foray into the software industry," the Times says.
GE was right that the IoT would fundamentally alter how heavy equipment is built, maintained and repaired -- but the execution was bad, the Times says. Then-CEO Jeffrey Immelt said in 2015 that GE wanted to become a top-10 software company by 2020. But GE's competitors didn't want to rely on GE software. By making its IoT software business independent but GE-owned, GE might be able to get the best of both worlds.
GE stock has lost 60% of its value in the past year, and its digital business is only part of the problem, the Times says. It's having problems with its power business, finance arm and government investigators are looking into its accounting and financial reporting practices.
GE paid $915 million for ServiceMax in 2016. (See GE Buys ServiceMax in $915M Cloud Play.)
GE's travails will hopefully be a big step toward killing the business cliche that every company is now a software company. Immelt certainly drank from that Kool-Aid, as evidenced by this 2014 tweet:
"If you went to bed last night as an industrial company you're going to wake up a software & analytics company." - @JeffImmelt

— General Electric (@generalelectric) October 9, 2014
Software, the cloud, the Internet of Things and other emerging technologies are essential to business today -- but that doesn't mean every company is a technology company. Businesses need to tend to their core strengths, and use technology as means to an end, not ends in themselves.
Immelt stepped down last year and was replaced by John Flannery, who was himself replaced just a year later by Culp.
We've been through this before. Mobile phones, the Internet, PCs, mainframes, trucks and cars, the telephone and electrical power, were all, at one time, new, and they quickly became essential to doing business, even for old-guard verticals that existed long before those technologies. But that didn't make every company into a technology company in the past, and present-day advances don't make every company into a technology company today.
Related posts:
— Mitch Wagner



Executive Editor, Light Reading
PARTNER PERSPECTIVES
- content from our sponsors