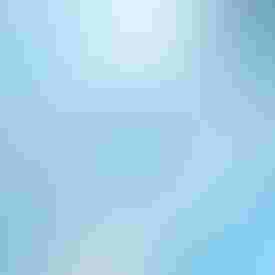 BARCELONA -- Mobile World Congress 2015 -- Deutsche Telekom has revealed that smart home products and services based on its Qivicon platform will become available in the Netherlands and the UK later this year.
Launched in 2013, Qivicon is an open-standards initiative aimed at spurring the development of a smart home ecosystem, but products and services are currently unavailable outside Germany.
That will change in the next few months, with Deutsche Telekom AG (NYSE: DT) set to announce details of a partnership in the Netherlands before June. By the end of the year, Qivicon smart home services will also have been extended into the UK, according to Jean Kiessling, Deutsche Telekom's head of international business development for the "connected home."
Qivicon has so far attracted about 30 partners, including big-name brands such as Belkin Corp. , Royal Philips Electronics N.V. (NYSE: PHG; Amsterdam: PHI) and Samsung Corp. Products developed by those partners can be used in conjunction with a home hub that incorporates ZigBee, Z-Wave and HomeMatic communications technologies.
In Germany, Telekom Deutschland GmbH , Deutsche Telekom's domestic unit, is offering a range of smart home packages to customers, but Qivicon is open to other operators, says Kiessling, as well as so-called over-the-top players.
Indeed, in the Netherlands, it will be a company outside the Deutsche Telekom Group -- rather than local subsidiary T-Mobile Netherlands -- that begins offering Qivicon-based services in the next few months.
Kiessling aims to launch the service throughout the European region and is also speaking with potential partners in Asia and the Middle East. "Our ambition is to internationalize this beyond the European Union," he tells Light Reading.
Because the hub is provided separately from the broadband connection, and uses open-standard protocols, companies offering Qivicon-compatible services do not have to be network operators, and Kiessling is speaking mainly with so-called "over-the-top" players about partnership opportunities.
Want to know more about the Internet of Things? Check out our dedicated IoT content channel here on Light Reading. In Germany, Qivicon-based smart home services are available through several Deutsche Telekom partners, while Telekom Deutschland is also marketing four packages, including a "starter" as well as energy management, home automation and security offerings. Customers of Telekom Deutschland pay a one-off fee to use services for a period of two years, but pricing models are likely to be different in other markets, says Kiessling. In the Netherlands, the expectation is that customers will pay an upfront fee as well as a series of smaller monthly charges for the duration of the contract. Kiessling would not comment specifically on details of customer adoption but said the energy and security products had proven the most popular among Telekom Deutschland customers. The operator has also been taking advantage of the opportunity to sell additional products and services to smart home customers. "Every new installation kit has a follow-up sale within three months," says Kiessling. Deutsche Telekom is working on a variety of IoT products and services but Kiessling describes QIVICON as the "number one priority in Deutsche Telekom's digital strategy." The operator has been emphasizing the benefits of open standards and interoperability in promoting QIVICON, but it may struggle to hold off the advance of technology giants such as Apple Inc. (Nasdaq: AAPL) and Google (Nasdaq: GOOG) into the smart home space. "No other ecosystems will be able to compete against Google and Apple on an equivalent basis," acknowledged Kiessling. — Iain Morris,

, News Editor, Light Reading
Subscribe and receive the latest news from the industry.
Join 62,000+ members. Yes it's completely free.
You May Also Like
---