After touting its new gigabit gateway hardware at the past two Internet & Television Expo events, Comcast has been decidedly quiet on its product rollout plans.
Rather, it was quiet... until yesterday.
At the Goldman Sachs Communicopia conference, Comcast Corp. (Nasdaq: CMCSA, CMCSK) CEO Brian Roberts offhandedly announced that the gigabit gateway, also known as the XB6, had just launched. Roberts didn't give any detail on deployments, but he did briefly review the gateway spec sheet. The XB6 delivers gigabit speeds via DOCSIS 3.1, supports voice calling, and offers "up to nine gigs of WiFi capability for your house" with the help of WiFi repeaters. The CEO boasted that the modem is the "world's fastest," and that it also supports Xfinity Home services including home monitoring and automation applications.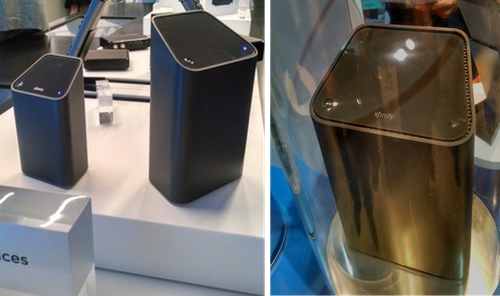 The Comcast gigabit gateway is a big deal for several reasons. While the cable company did work with OEM partners on the hardware, Comcast was much more involved in product design with the XB6 than it's been with customer premises equipment in the past. This follows a trend of Comcast taking more technology development in house in several areas over the past few years. As another example, Comcast used to outsource its TV guide software, but now directs the ongoing development of the X1 video platform internally.
The launch of the gateway is also noteworthy because Comcast is taking the product to retail. Roberts didn't say which retail outlets will carry the device, but at the very least it should show up in Xfinity retail stores. Comcast launched a new type of Xfinity store in the spring of 2015 evoking Apple's retail style and suggesting that the cable company is interested in building up its consumer brand. By moving the new gigabit gateway into the retail channel, Comcast may also be signaling new ambitions for retail device sales that would drive it closer toward the business model of an Apple Inc. (Nasdaq: AAPL) or Amazon.com Inc. (Nasdaq: AMZN).
---
Want to know more about video and TV market trends? Check out our dedicated video services content channel here on Light Reading.
---
Along with the gigabit gateway, Roberts also announced the launch of Comcast's Xi5 box at the Goldman Sachs event. The Xi5 is a wireless client set-top that supports High Dynamic Range (HDR) television, and may also deliver 4K Ultra HD resolution. Roberts called the box 4K-capable, although previous statements from Comcast have suggested 4K functionality wouldn't be included until the next-generation Xi6 set-top.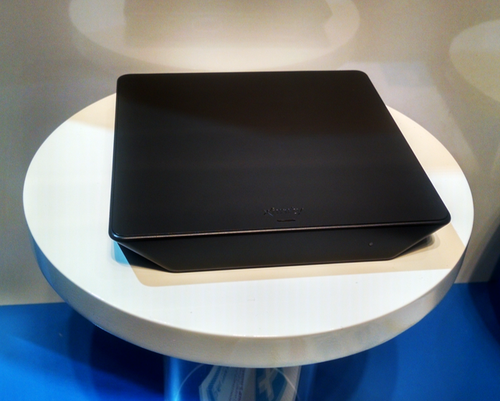 The understated launch of both the gigabit gateway and the HDR set-top may be because both devices were expected to arrive earlier to market. Comcast may also be underselling the products for now because there is little opportunity for consumers to take advantage of their advanced features. So far, Comcast has only deployed D3.1-powered gigabit service in Atlanta, Nashville and Chicago. (See Slow Roll Builds for DOCSIS 3.1.)
There is also limited 4K and HDR content available today, although Comcast did recently show off HDR coverage of the Rio Olympic Games in private screenings around the country. (See Comcast Shows Off Rio in HDR... in Philly.)
The new hardware announcements from Comcast at the Communicopia conference were overshadowed by other news coming out of the event. Notably, Roberts announced that Comcast will starting offering a wireless service in 2017. (See Comcast Will Go Wireless in 2017.)
Comcast also started rolling out Netflix service on its X1 platform this week. (See Comcast Binges on Netflix in New Beta.)
— Mari Silbey, Senior Editor, Cable/Video, Light Reading