Altice Shifts From M&A to European Recovery
Altice Shifts From M&A to European Recovery
Altice hopes a just-announced US spin-off will help it double down on its underperforming core European operations. A lot of money and shares are going to be sloshing around Altice as part of the dramatic restructuring the service provider announced earlier today. But behind all the financial rejigging and redistribution of wealth is a concrete plan to make Altice Europe and Altice USA two entirely separate entities with their own management and strategic visions. Patching up the leaky French and Portuguese vessels will be a priority for the European crew. (See Altice Spins Off US Biz, Rejigs in Europe.)
Neither of those businesses looks to be in dire straits. During Altice's third quarter, revenues in France dipped 1.3%, to about €2.76 billion ($3.29 billion), compared with the year-earlier quarter, while those in Portugal fell 3.1%, to €566 million ($675 million). Earnings declines have also been relatively modest. In France, adjusted EBITDA fell 3.2%, to €1 billion ($1.2 billion), in the third quarter. In Portugal, it was down 1.3%, to €265 million ($316 million).
Figure 1: Undivided Attention?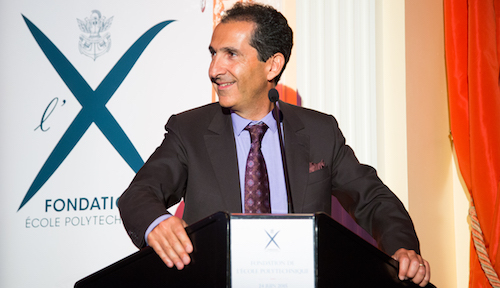 Patrick Drahi, Altice's founder and controlling shareholder, is splitting his US business from his European one.
Even so, while these are not the plunges that typically induce panic among investors, Altice has clearly trailed some of its key rivals on important measures. For a long time, its Numericable-SFR business in France seemed to be a punching bag for competitors, all of which outperformed it on subscriber growth. The word on the street was that Altice's strategy of borrowing heavily to fund acquisitions and then cutting deeply into operational costs had enfeebled its sales and marketing capabilities.
Without growth, this mountain of debt had looked insurmountable to some investors. In the third quarter, Altice had about €49.6 billion ($59.1 billion) in net debt on its books, roughly 5.3 times its annual EBITDA. To put that in context, most European incumbents report net-debt-to-EBITDA ratios of between 2 and 3, and are considered heavily indebted companies.
Even if Altice's US business has been growing, it has not delivered the kind of sales performance that would allay investor nerves. Overall revenues were up just 0.3% in the third quarter, to €5.76 billion ($6.87 billion), with France and Portugal accounting for about 58% of total revenues. Due to unfavorable currency movements, overall adjusted EBITDA rose just 1.8%, to €2.36 billion ($2.81 billion). Following the publication of earnings on November 2, Altice's share price fell by 22.6% on November 3, closing the day at €12.51 ($14.91). It had fallen to €9.45 ($11.27) on January 8. (See Altice Moves to Stem Investor Panic.)
The revamp announced today marks a big strategic shift. Gone are the days of grand takeovers funded through extreme leverage. There is a tacit admission that Altice cannot slash costs with only half an eye on operational performance and still expect to increase sales. Asset disposals, as opposed to acquisitions, are now on the table. Altice has already sold its Swiss operations for about 214 Swiss Francs ($218 million). Its towers business and Dominican Republic subsidiary, as incongruous in Altice Europe as a baseball player on a soccer team, are now up for grabs. On news of the restructuring, Altice's share price closed up 10.52% in Amsterdam, at €10.44 ($12.45). (See Eurobites: Altice to Flog Dominican Business – Report.)
The US spin-off also means that Altice Europe gets the undivided attention of its own CEO. Formerly group CFO, Dennis Okhuijsen will fill that role, reporting directly to Altice founder and controlling shareholder Patrick Drahi. He effectively replaces Michel Combes, who as group CEO was forced to split his time between Europe and the US. Combes left Altice following the release of its disappointing third-quarter results, and was recently reported to have joined US mobile operator Sprint. (See Eurobites: Drahi Retakes Control at Altice as Combes Steps Down and Sprint Appoints Ex-AlcaLu Boss Combes as CFO.)
Next page: Okhuijsen's mission
Okhuijsen's mission
Okhuijsen will lead a business generating about €11 billion ($13.1 billion) in sales and €4.3 billion ($5.1 billion) in adjusted EBITDA over the first nine months of 2017. His priorities will include the financial and operational turnaround at the French and Portuguese subsidiaries, which showed some signs of improvement in the recent third quarter. Customer service will be a particular focus, says Altice. It also expects to continue deploying so-called "best-in-class" networks, having invested about a fifth of its revenues in capital expenditure during the first nine months of 2017. Altice has not yet provided any capex guidance for the year.
Much of Okhuijsen's attention will go on France, which now forms one of three distinct business units under the Altice Europe umbrella. Besides Numericable-SFR, the second-largest of France's four network operators, Altice France will include NextRadioTV, a media company it bought into in 2015, a customer services business called Intelcia and Altice's assets in French overseas territories.
The rollout of Gigabit broadband access networks is spreading. Find out what's happening where in our dedicated Gigabit Cities content channel here on Light Reading.
Altice International, the second of the three European divisions, will comprise assets in Portugal, Israel and -- bizarre as it seems -- the Dominican Republic. It will also be the home of Teads, an advertising platform that Altice bought for about $300 million in March last year. Altice Pay TV, the remaining unit, will look after content assets, including sports and other premium content rights. Monetizing those investments and boosting advertising revenues are listed as a "key element" of the restructuring plan. And TV channels transferred to this unit will be provided to Altice France under new wholesale arrangements.
From a balance sheet perspective, however, the restructuring does not make Altice look any healthier. On a pro forma basis, Altice Europe would have had a net debt of about €31 billion ($37 billion) in the third quarter, equating to about 5.4 times its annual EBITDA. It does not face debt maturities until 2021, and has €3.4 billion ($4.1 billion) of cash on its books. But it also now aims to reduce net debts to about 4 times EBITDA. If it is to realize that target, Altice Europe will need to return France and Portugal to growth in revenues, profitability and free cash flow. It could be a bumpy voyage ahead.
— Iain Morris, News Editor, Light Reading
Subscribe and receive the latest news from the industry.
Join 62,000+ members. Yes it's completely free.
You May Also Like
---