Oracle Brings Supply Chain to the Cloud
In its ongoing attempt to move more and more of its customers to the cloud, Oracle is rolling out a massive update to its Cloud Applications suite, including additions to its supply chain, customer experience, human resources and financial platforms.
Cloud Applications Release 13, which is slated to go live Wednesday, includes several hundred feature updates, but it's the supply chain side that Oracle focused most of its energy on during this release.
Liam Nolan, vice president of Cloud Applications Development, ERP at Oracle, told Enterprise Cloud News that his company's customers are looking for end-to-end visibility within their supply chain.
"The constant problem in supply chain is that people work in silos, so I can plan as best as I can, but I'm at the mercy of my suppliers, at the mercy of my production, at the mercy of my marketing managers, my campaign managers, etc.," Nolan said before the Aug. 2 release. "So what we are looking at with this release is basically piecing the visibility across the board so everyone is working from the same page."
With that in mind, the Oracle SCM Cloud includes 200 under-the-hood features, as well as six additional product areas: Sales and Operation Planning, Demand Management, Supply Planning, Collaboration, Quality Management and Maintenance.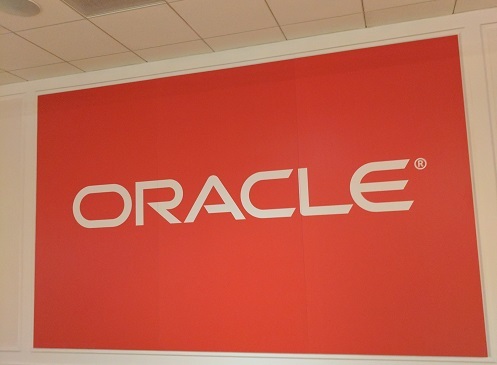 Nolan also noted that since Oracle now offers much of its supply chain offerings as software-as-a-service (SaaS), smaller enterprises are beginning to use these technologies more since Oracle handles the back-end updates and support.
---
Keep up with the latest enterprise cloud news and insights. Sign up for the weekly Enterprise Cloud News newsletter.
---
In addition to SCM Cloud, Oracle updated other components as part of Release 13, including:
Oracle Customer Experience (CX) Cloud, which includes mobile and data visualization updates to Oracle Sales Cloud, as well as productivity tools for company sales reps.
Oracle ERP Cloud, which includes updates to the platform's Financials, Procurement and Project Portfolio Management (PPM) suites, as well as localization features, specifically for India and Brazil, to mesh the cloud with local laws and regulations.
Oracle HCM Cloud, which includes enhancements for human resource managers who work with unionized workforces in healthcare and retail. Nolan noted that there are other features as well, including ones for training and for managers to see what positions are open within an enterprise.
All of the features that are part of the Oracle Cloud Applications Release 13 are available as of today.
Related posts:
— Scott Ferguson, Editor, Enterprise Cloud News. Follow him on Twitter @sferguson_LR.