Eventually living with roommates stops working for you. That time has come for Google. We're not talking about an apartment here, of course; instead, we're talking about a transatlantic cable connecting Virginia Beach in the US to the French Atlantic coast. Google's Dunant cable is planned to go live in late 2020, Google said in a blog post announcing the cable Tuesday.
The cable will add network capacity across the Atlantic, supplementing one of the busiest routes on the Internet and supporting the growth of Google (Nasdaq: GOOG) Cloud. Google is working with TE SubCom to design, manufacture and lay the cable, "which will bring well-provisioned, high-bandwidth, low-latency, highly secure cloud connections between the US and Europe," Google said in the blog post.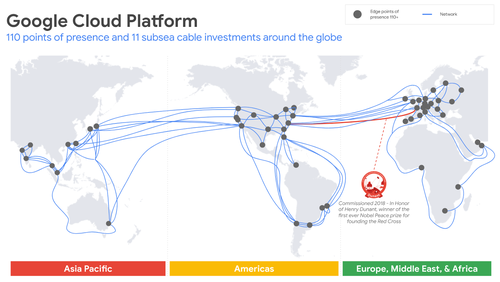 ---
Now entering its fifth year, the 2020 Vision Executive Summit is an exclusive meeting of global CSP executives focused on navigating the disruptive forces at work in telecom today. Join us in Lisbon on December 4-6 to meet with fellow experts as we define the future of next-gen communications and how to make it profitable.
---
Like the previous Curie cable, Google is naming this cable after an influential innovator, Henri Dunant, the first Nobel Peace Prize winner and founder of the Red Cross, Google says. Like Curie and Dunant, future Google private cables will also follow an alphabetic theme.
Dunant will be Google's 13th cable investment, starting with UNITY in 2010, connecting the US and Japan. The company kicked off 2018 by launching three submarine cables.
Curie and Dunant are both private cables, with Curie connecting Chile and Los Angeles.
Havfrue is a consortium cable connecting the US to Denmark and Ireland, while the Hong Kong-Guam Cable System (HK-G) is a consortium cable interconnecting major subsea communications hubs in Asia. Google followed up in April by investing in the Japan-Guam-Australia Cable System, connecting Australia with Southeast Asia. (See Google Launches 3 Submarine Cables and Google Spins Subsea Cable Web to Australia & Southeast Asia.)
Why did Google decide to go solo with Dunant? A service provider looking for transcontinental data connection can simply buy capacity from an existing cable, or one being built by someone else; or create a consortium of partners with similar needs to build a cable together; or go solo, Google says. The company has done all of these, but believes this time around it needs the performance, latency, capacity and bandwidth guarantees for the 15–25-year life of the cable that a solo endeavor provides.
"You're pretty much certain to always have network availability and capacity for peaks," Jayne Stowell, senior strategic negotiator for the Gooogle global submarine team, tells Light Reading. "You're not bandwidth pinched and starved. It's a high quality, high reliability network."
In this case, Google is seeing international traffic demand driven by increased demand for Google Cloud Platform, as well as more complex, multimedia traffic such as artificial intelligence and YouTube, and increased demand for Google services driven by mobile use, Stowell says.
"When I joined Google ten or 11 years ago, YouTube was hardly a blink; now it is a major user of capacity," Stowell says.
Google's philosophy is to have triple-redundant bandwidth capacity over transoceanic routes, over at least three separate paths, to ensure that even losing two cables doesn't interrupt service, Stowell says.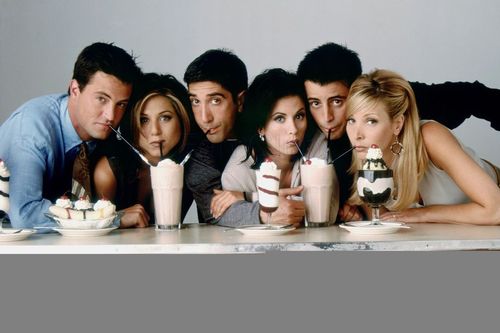 — Mitch Wagner




Executive Editor, Light Reading