Google plans to commission three undersea cables next year, and bring five new data centers online starting in the first quarter of this year, as it says it has spent $30 billion improving its infrastructure over three years.
The company will open Netherlands and Montreal regions in the first quarter of 2018, followed by Los Angeles, Finland, Hong Kong and more to come, says Google (Nasdaq: GOOG) Engineering Vice President Ben Treynor Sloss in a blog post Tuesday.
Next year Google will commission three subsea cables: one named Curie, a private cable between Chile and Los Angeles; Havfrue, a consortium cable connecting the US to Denmark and Ireland; and the Hong Kong-Guam Cable System (HK-G), a consortium cable interconnecting major subsea communications hubs in Asia, Sloss says.
Google touts its global network as a major selling point to cloud customers. By providing its own network, it says it can assure enterprises the connectivity, security and reliability they need to run their business on the cloud.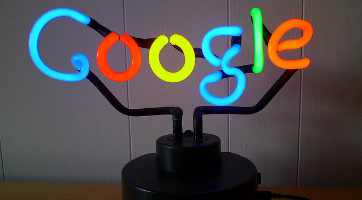 Google claims Curie, named for scientist Marie Curie, makes it the first major non-telecom company to build a private intercontinental cable. Google also claims private ownership gives it control over technical specifications, delivering service to users and customers faster, and controlling routing decisions.
"Curie will be the first subsea cable to land in Chile in almost 20 years," Sloss writes. "Once deployed, Curie will be Chile's largest single data pipe. It will serve Google users and customers across Latin America."
Google is building the Havfrue -- Danish for "mermaid" -- cable in partnership with Facebook, Aqua Comms and Bulk Infrastructure. It will be built by TE SubCom and will come online by the end of next year.
And the HK-G cable is being built in conjunction with RTI-C and NEC. "Together with Indigo and other existing subsea systems, this cable creates multiple scalable, diverse paths to Australia, increasing our resilience in the Pacific. As a result, customers will experience improved capacity and latency from Australia to major hubs in Asia. It will also increase our network capacity at our new Hong Kong region," Google says.
Google has direct investment in 11 cables, including planned and under construction, and leases capacity on additional cables, Sloss says.
Related posts:
— Mitch Wagner




Editor, Enterprise Cloud News