AppViewX Debuts Tools for App Automation, Orchestration
AppViewX is extending its toolkit for application automation and orchestration, designed to automate manual processes and save time in hybrid cloud deployments.
The AppViewX Platform is adding Automation+ modules to visualize lifecycle and deployment workflows, and to provide topological views of where apps are deployed on the infrastructure, the company announced Tuesday.
"The majority of netops apps are manual. We provide the ability to automate and continue using the same, familiar process," AppViewX CTO Murali Palanisamy tells Enterprise Cloud News. "What used to take something like 22 days can now take hours."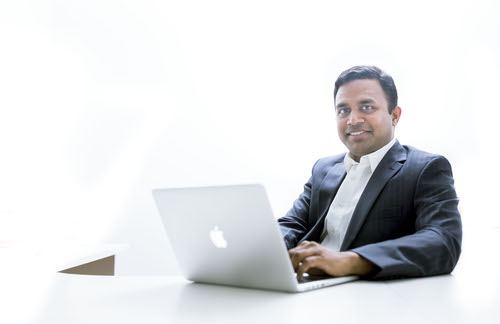 One new capability, Visual Workflow, defines workflows like a flowchart. For example, a user can map out the steps required to deploy an application, such as obtaining a DNS name, creating a change ticket, implementing change, validating change, and so on. Network operations sets up the workflow, and then delegates to self-serving customers, who could be application owners, DevOps users, or line of business workers who requested an application, Palanisamy says.
Visual Workflow is based on Python, for customizability, extensibility using libraries, and integration with other automation tools.
The other new feature, AppVision, provides a topological view of an application. For example, an application deployed on 15 nodes can be diagrammed, with correlations and connections between nodes, to assist in troubleshooting. Users can right-click on individual application components and take action, such as adding a server.
AppViewX's tools are most frequently used for hybrid cloud, to manage both in-house and public cloud applications, Palanisamy says.
---
Keep up with the latest enterprise cloud news and insights. Sign up for the weekly Enterprise Cloud News newsletter.
---
The AppViewX platform toolkit already includes ADC+, for managing application delivery controllers; CERT+ for SSL certificate lifecycle management, and SSH+for managing SSH keys, as well as SECURITY+ for security policy and service automation.
Enterprises are seeking to automate operations as applications, endpoints, and networking demands proliferate. And vendors are responding. Cisco's "network intuitive" plan, unveiled early this summer, automates networks based on outcomes. Rather than using arcane command-line syntax and tools to configure network feeds, ports and routes, the operator describes outcomes and the network configures itself. Or at least that's the theory. (See Cisco's 'Network Intuitive': A Risky Transition.)
VMware, Juniper, Arista, startup Apstra and white box software-defined networking (SDN) vendors are following similar paths. (See Cisco's 'Network Intuitive': A Risky Transition, Juniper Pushes Network Virtualization, Arista Launches Real-Time Telemetry for Cloud Networks, Juniper Bets Big on White Box & NFV and Arista Offers Software à la Carte.)
— Mitch Wagner
Editor, Enterprise Cloud News
---
CALLING ALL CLOUD, NFV AND SDN COMPANIES: Make sure your company and services are listed free of charge at Virtuapedia, the comprehensive set of searchable databases covering the companies, products, industry organizations and people that are directly involved in defining and shaping the virtualization industry.
---