IBM and Apple are partnering to help developers build AI and machine learning applications that run on iPhones, iPads and Macs. IBM Watson Services for Core ML pairs IBM's cognitive computing cloud service with Apple's machine learning engine for its device.
Apps built with IBM Watson Services for Core ML learn from user activity, getting smarter with each interaction, IBM Corp. (NYSE: IBM) said in an email statement. IBM's Visual Recognition Service, a visual recognition model, can be exported to Core ML and run on Apple Inc. (Nasdaq: AAPL) devices. And developers "can use pre-trained models or create custom models in IBM Watson and export them to Core ML to use in their apps, connecting professionals to the most critical information when they need it," IBM says.
Also, IBM and Apple launched a developer console to allow developers in the Apple language Swift to link to IBM cloud. The IBM Cloud Developer Console for Apple provides guidance and integration with AI, data, and mobile services optimized for Swift. The links to IBM Cloud provides integration with enterprise back-end systems. IBM Hyper Protect Starter Kit provides security for iOS applications.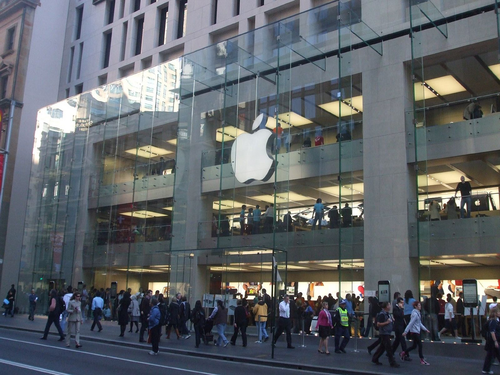 ---
You're invited to attend Light Reading's Big Communications Event -- the one event that delivers fresh perspective on the rapid transformation of the telecom industry and the road ahead. We'll see you May 14-16 in Austin -- communications service providers get in free!
---
Apple has a history of treating enterprises with benign neglect, as users brought their Apple equipment to work but Apple provided little help for IT to support those devices. Later, the iPhone emerged as an enterprise standard for mobile, and Apple has partnered with enterprise vendors to provide support.
Apple partnered with IBM in 2014 to bring IBM applications to Apple devices, with Swift support in IBM Cloud two years later. (See Analytics, Security Key to Apple, IBM Tie-Up and IBM, Apple Tie-Up Moving Into Cloud.)
Apple partnered with SAP AG (NYSE/Frankfurt: SAP) last year to bring SAP applications to Apple devices (See SAP Floats Apple Partnership, New Cloud Services.)
And, Apple partnered with Cisco Systems Inc. (Nasdaq: CSCO) last year, to allow enterprise to prioritize network traffic on Apple devices. (See Apple Hugs Cisco in Big Enterprise Push.)
Related posts:
— Mitch Wagner




Editor, Enterprise Cloud, Light Reading