DALLAS -- Cisco Partner Summit -- You've got Alexa in your kitchen and Siri in your pocket. Now Cisco wants to put an AI voice assistant in your meeting, with the introduction of Spark Assistant -- the fruit of Cisco's $125 million Mindmeld acquisition this year.
Spark Assistant will launch in limited availability early next year on the Cisco Systems Inc. (Nasdaq: CSCO) Spark Room Series hardware endpoints for meeting rooms, which integrate voice, video, and shared whiteboards. Later, Spark Assistant will be available across all Spark clients and hardware endpoints.
Spark Assistant is based on technology from MindMeld, which Cisco acquired in May. MindMeld specializes in developing conversational interfaces that use artificial intelligence and machine learning with voice and natural language recognition.
Initial commands for Spark Assistant are limited. After activating Spark Assistant by saying "Hey Spark," users can start meetings, join WebEx rooms, call other people in the organization, and control Spark hardware endpoints to perform functions such as changing audio volume or recording meetings. But that's just the beginning -- Cisco expects the assistant to rich variety of skills to develop over time.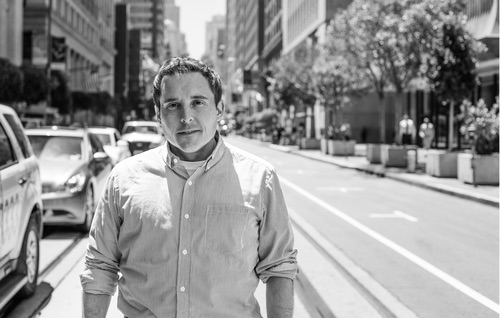 "Version 1 will help you get in and out of meetings quickly," Tim Tuttle, MindMeld CEO and founder, tells Enterprise Cloud News. Over time, Spark Assistant will learn to do more, such as share files and screens, and even record action items, highlights and meeting summaries, Tuttle says.
Tuttle sees voice assistants as hitting an inflection point for acceptance and practicality. Siri launched in 2011 and was nearly useless at first, and even a year ago accuracy for voice assistants was 80-90%, making them useless to many people. Accuracy is now hitting 98-99%, making voice assistants practical. And Cisco wants to lead that trend into the enterprise.
Spark Assistant has been a long time coming. Cisco discussed its internal development of a voice assistant, then named "Monica," in August, 2016. (See Cisco Developing 'Monica' Digital Assistant.)
Cisco led the overall collaboration market last year, with more than 15% market share, followed by Microsoft, with 10-15% market share, according to Synergy Research Group Inc. Cisco's lead is based on on-premises market, where Cisco had greater than 25% market share, compared with Microsoft's 15-20%. For the hosted/cloud market, Microsoft was the leader, with under 10% market share, and Cisco had about 5% market share.
Related posts:
— Mitch Wagner




Editor, Enterprise Cloud News