Already known for its management of connected vehicles and Internet of Things (IoT) devices, Cisco Jasper is looking to move into mobile device management with a new platform being offered through service providers.
After several weeks of beta tests, Cisco Jasper will release its Control Center for Mobile Enterprise today (April 25). Telus, a Canadian telecom firm, will be the first to offer the platform to customers through its own management suite. Other service providers are expected to provide the platform as well in the coming weeks.
The new mobile device management platform is an extension of Jasper's Control Center IoT service platform. However, instead of managing sensors in an IoT environment, the platform offers a view of an enterprise's mobile device fleet, while offering services such as managing issues from data usage to monthly telecom bills.
"A lot of customers have been asking us to extend our platform to business mobile phones as well," Pallavi Vanacharla, the head of product marketing for Enterprise Mobility at Cisco Jasper, told Enterprise Cloud News.
"If you think about it from their point of view, they have this amazing platform that automates their connectivity management across IoT devices and these cellular-connected devices and then they have other cellular devices like mobile phones from the same SPs that we partner with and for them it was a natural ask for them to say, 'We're using your mobile platform for IoT and why can't I just use this same platform for these as well,'" Vanacharla added.
The idea behind Jasper's mobile management platform is to automate much of what is done now by the IT department in the same way IoT management is automated.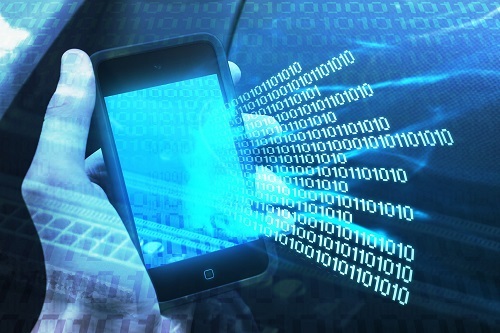 In Jasper's view of the market, Vanacharla said that most enterprises are given a web portal to manage and buy mobile devices for employees. On top of that, businesses and their IT departments can add features such as VMware Airwatch for security or other tools for managing bills or checking data usage. (See VMware Wants to Lead CSPs to Enterprise Cloud.)
The issue with that, according to Vanacharla, is that there's a lot of manual oversight and management of the mobile fleet. This model also does not anticipate issues such as employees who are "pool busters," those who regularly add features to their devices or use data that show up in bills later.
"Our approach is to move away from the manual way of management," said Vanacharla. "What we have done in IoT, we want to bring to business mobile phones as well."
---
What are the hottest jobs in the cloud? Get our special report to find out:
Cloud Skills: What's Hot?
---
The Jasper Control Center for Mobile Enterprise offers three specific components that allow for additional automation:
Enterprise-grade self-serve, which allows IT to manage multiple lines at once. This means IT can automatically add or take away features on phones, suspend subscriptions, or reassign devices to different employees.
Real-time visibility, which gives IT the ability to see all the usage within the mobile fleet. IT can then see when employees are going over their data usage and make adjustments instead of adjusting after bills arrive 30 to 60 days later.
Automated control, which allows IT to create the "network triggers" to help manage devices. For example, if an employee travels to China, a roaming plan would kick in automatically. It would also push an employee's data plan to the next level if the right rules were met.
One other component that Jasper is adding to its mobile platform is an employee lifecycle management feature. This is in addition to the component lifecycle feature that is found in the IoT management platform.
Unlike some other vendors that started in mobile management and moved to management of IoT devices, Jasper went backward: It started with IoT management, moved to connected cars and is now moving into mobile device management with service providers.
Jasper has been a part of Cisco for the past 13 months. At MWC, Cisco CEO Chuck Robbins offered an update on the division and its growth over the last year. While it's expanding into mobile management, Jasper remains focused on IoT and has seen the most growth in industrial IoT, as well as retail, smart cities and connected cars. (See Cisco's Chuck Robbins Talks AppDynamics, Jasper at MWC.)
Related posts:
— Scott Ferguson, Editor, Enterprise Cloud News. Follow him on Twitter @sferguson_LR.