A couple of startups with top pedigrees are looking to tackle big, audacious challenges in cloud computing.
Ampere, founded by former Intel Corp. (Nasdaq: INTC) president Renee James, is taking on her former employer with 64-bit ARM processors designed for the special needs of cloud servers. Also, Lightelligence, an MIT spin-off, is working on next-generation AI hardware based on "nano-photonics" -- using light instead of electrons.
Ampere launched Monday with a mission of accelerating hyperscale cloud computing with hardware architectures delivering optimized memory performance, cost, space and power constraints on private and public clouds, the company said in a statement.
Ampere's custom-core 64-bit server operates at up to 3.3GHz, with 1TB of memory and a power envelope of 125 watts. The processors are sampling now and will be in production in the second half of the year.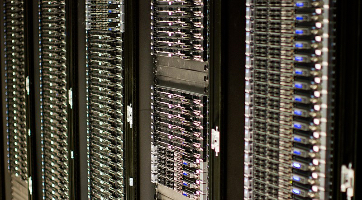 ---
You're invited to attend Light Reading's Big Communications Event  – the one event that delivers fresh perspective on the rapid transformation of the telecom industry and the road ahead. We'll see you May 14-16 in Austin – communications service providers get in free!
---
James is Ampere's CEO, and it's backed by the Carlyle Group.
Ampere's architecture is designed to meet the needs of cloud applications, the company says. Workloads moving to the cloud require more memory while controlling power, size and costs. The architecture is optimized for cloud workloads such as artificial intelligence, big data, storage and database.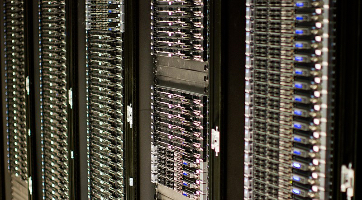 Ampere comes along at a time when the cloud server market is ripe for disruption. Cloud servers are now standardized on processors by Intel, but Intel is vulnerable. The Spectre and Meltdown vulnerabilities present opportunities for competitors, as those flaws have opened big security holes in Intel systems. (See Intel CEO Promises Chips That Fix Spectre & Meltdown Flaws .)
Qualcomm Inc. (Nasdaq: QCOM) has developed its own ARM-based server processor, the Centriq 2400, and is spoiling for a fight.
James was Intel's highest-ranking woman when she left the company in 2015 after nearly 30 years' service.
As for Lightelligence, that company launched Friday to build light-based circuits, called "nano-photonics," an alternative to conventional electronics, to achieve ultra-low latency, high throughput and extremely high power efficiency, according to a company statement (see Lightelligence Raises $10M To Build 'Nano-Photonic' AI Hardware.)
Researchers at MIT developed the technology, which will be licensed exclusively to Lightelligence. The founding team of the company worked as researchers at the university, the company says.
Cloud providers are looking to specialized hardware to meet the intense processor needs of artificial intelligence and machine learning. Today, they turn to chips originally designed for the high-compute needs of graphical applications, which turn out to be easily adaptable to AI and machine learning. IBM Corp. (NYSE: IBM) recently expanded its partnership with Nvidia Corp. (Nasdaq: NVDA) along those lines (see IBM Cloud Taps Into Nvidia GPUs for AI & HPC) and Google started offering bargain rates for users running low-priority tasks on GPUs. (See Google Cloud Offering 'Preemptible' GPUs Plus Price Cut.)
Related posts:
— Mitch Wagner




Editor, Enterprise Cloud News