Oracle Cloud Infrastructure Gets Compute, Networking Boost

Comment (1)
Oracle is looking to give its Cloud Infrastructure platform a major boost with additional compute, storage and networking options as the company looks to go more head-to-head with Amazon Web Service in the infrastructure-as-a-Service (IaaS) market.
At Oracle Open World this week, the company plans to discuss the updates to its IaaS offering. While better known for software-as-a-service (SaaS) and platform-as-a-service (PaaS), Oracle plans to use the show to make a statement about its IaaS capacity, a market that AWS leads by a wide margin. (See Alibaba Cloud Is Surprise Winner in IaaS Sweepstakes.)
"A lot of different pieces had to come together," Kash Iftikhar, vice president of IaaS at Oracle, told Enterprise Cloud News before the October 3 announcement. "We have been laying down these pieces for years... we have been architecting this and when we talk to our customers they want access to high-end databases in a cloud consumable form."
At the same time, Iftikhar said Oracle has worked to maximize the ability to run business applications off the cloud.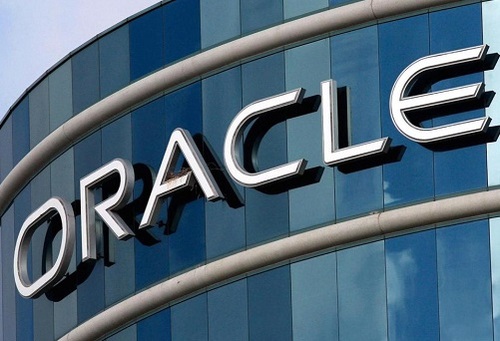 Overall, Oracle is targeting three different customers. The first are those enterprises that have switched some apps to SaaS, but still have custom applications that they want to run in the cloud. The second is ISVs that have built apps that run either with open source databases or one of Oracle's proprietary DBs and need extra compute power.
The third customer group are enterprises, as well as startups, looking to run high-performance workloads, such as Hadoop, or a machine learning applications and need more compute power, and want to add their own customization to it.
Additionally, Oracle is adding enhancements around compute, storage and networking, These include:
Oracle will add some of the latest CPUs from Intel and can now support up to 52 cores with the latest x86 chipsets. In addition, the company is also supporting graphics processing units (GPUs), specifically the Nvidia Tesla P100, which in turn provides support for high-intensity workloads, including machine learning and artificial intelligence.
The company also plans to boost the performance of its network fabric from 10Gb to 25Gb, increasing the throughput, as well as the connectivity between compute, storage and the database.
On the storage side, Oracle is planning to publish new pricing for object storage with a price of $0.003 per gigabyte per month or 3 cents for 10GBs. This is a direct challenge to the AWS model.
Recently, Oracle founder and CTO Larry Ellison noted in a presentation that his company plans to challenge AWS on pricing and Iftikhar noted that there are more announcements about that scheduled for Open World. (See Oracle's Ellison: We'll Beat Amazon Cloud Pricing by Half.)
---
Keep up with the latest enterprise cloud news and insights. Sign up for the weekly Enterprise Cloud News newsletter.
---
In addition to the infrastructure features, Oracle plans to offer more scripting and automation tools to help customers move workloads to the cloud. There are also new user interfaces to make the technology easier to work with over the long term.
Finally, Oracle is now adding native support through its IaaS platform for some of the acquisitions it has made over the last 12 to 18 months. This includes support for Dyn, a DNS provider that monitors and optimizes applications and cloud services, which Oracle acquired in 2016.
In addition, there is now support for Ravello Systems, which helps move VMware virtual machines to public clouds. That deal was also made in 2016.
Oracle plans to announce all of these features on Tuesday and some will roll out immediately. Others will become available at the end of October.
Related posts:
— Scott Ferguson, Editor, Enterprise Cloud News. Follow him on Twitter @sferguson_LR.