Is Facebook Moving WhatsApp off IBM?
IBM could be losing one of its biggest and most prominent cloud customers, as Facebook is reportedly moving WhatsApp to its own data centers.
WhatsApp is used by more than 1 billion people, and currently runs on more than 700 high-end IBM SoftLayer servers, according to a CNBC report, citing an anonymous source familiar with the matter. WhatsApp is one of IBM's top-five customers for its cloud service.
Facebook acquired WhatsApp for $19 billion in 2014 and left the app running on the servers it always used, CNBC said.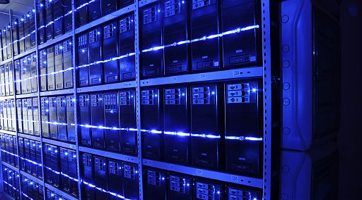 Losing WhatsApp as a customer isn't necessarily a ding on IBM Corp. (NYSE: IBM). Facebook has its own world-class cloud infrastructure, and it makes sense for Facebook to want to use its own resources.
But losing WhatsApp would take away a prime endorsement at a time when IBM is struggling to gain traction in the cloud market.
---
Keep up with the latest enterprise cloud news and insights. Sign up for the weekly Enterprise Cloud News newsletter.
---
IBM Cloud is the fourth-biggest cloud service, lagging far behind Amazon Web Services Inc. (AWS) and also behind Microsoft Azure and Google Cloud, according to recent market statistics by Mary Meeker, a general partner at Kleiner Perkins Caufield & Byers . AWS has 57% market share, compared with 34% for Azure, 15% for Google Cloud and 8% for IBM. (See Cloud Growth Spawns Worries, Mary Meeker Reports.)
IBM's non-cloud legacy businesses are dragging the company down, even as cloud and other "strategic imperatives" grow at a brisk space. IBM quarterly revenue has fallen 20 quarters in a row up to the quarter ending March 31. Revenue was $18.2 billion, down 3% year-over-year, while strategic imperatives -- cloud, cognitive solutions including Watson, analytics, mobile and security -- was $7.2 billion, up 12%. Cloud revenue was $3.5 billion, up 33%. (See Legacy Business Still Dragging IBM Down.)
IBM scooped up cloud and managed hosting services from Verizon, adding 700 customers to IBM cloud and expanding the company's global footprint. (See IBM Scoops Up Cloud Assets From Verizon.)
— Mitch Wagner
Editor, Enterprise Cloud News
---
CALLING ALL CLOUD, NFV AND SDN COMPANIES: Make sure your company and services are listed free of charge at Virtuapedia, the comprehensive set of searchable databases covering the companies, products, industry organizations and people that are directly involved in defining and shaping the virtualization industry.
---