Amazon Steals Big Microsoft Customer With Whole Foods Purchase

Comment (4)
Amazon is picking up one of competitor Microsoft's marquee customers with its $13.7 billion bid to buy retailer Whole Foods.
Whole Foods is looking to software-as-a-service (SaaS) from Microsoft on its path to growing from 462 stores to 1,200 in the near future, according to a November write-up on Microsoft's website (still available as of late Friday morning).
Whole Foods previously used Microsoft Active Directory in the Windows Server operating system to provide single sign-on identity credentials for the store's 20,000 information workers. As it transitioned to SaaS and wanted to bring on 71,000 store workers, Whole Foods switched to the cloud, to Microsoft Azure Active Directory Premium to manage employee identities.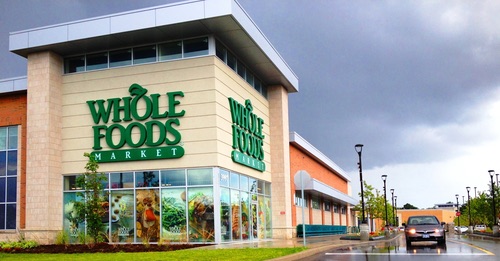 Whole Foods is also using Microsoft Office 365, and considering other cloud security offerings, Microsoft said in November.
Under new ownership, Whole Foods could move to Amazon Web Services Inc. (AWS) while still keeping Active Directory; AWS provides Active Directory support. Indeed, if the transition is fast and easy, Amazon would be able to brag about it in its marketing.
As for Office 365, AWS doesn't have a competitive offering -- at least not yet. It recently launched AWS Chime to compete with Skype for Business, and AWS WorkMail launched in 2015, competing with Office 365's email. However, AWS's office offerings lack the breadth of Office 365. (See Amazon Chime Targets Skype, WebEx and Lawyers Ring Amazon's Chimes – Lawsuit Charges Trademark Ripoff.)
That could change as Amazon is reportedly working on its own productivity suite.
Amazon announced Friday it plans to acquire the supermarket chain, giving the e-tailer a big footprint in brick-and-mortar retail.
Ironically, Amazon won a patent just two weeks ago on technology to block "showrooming" -- which is when you go into a store, see a product on the shelves you like, whip out your smartphone, and do a search to see if you can get a better deal elsewhere. Amazon's getting the patent then might have been a purely defensive move -- since people often showroom themselves right into an Amazon purchase. But the patent also covers technology that would redirect the consumer to the brick-and-mortar store's own website, or allow the brick-and-mortar retailer to make a better offer, so the technology could be useful in Amazon's new Whole Foods subsidiary (assuming the deal goes through).
Also, this tweet. (Warning: Mild adult language.)
Related posts:
— Mitch Wagner
Editor, Enterprise Cloud News
---
CALLING ALL CLOUD, NFV AND SDN COMPANIES: Make sure your company and services are listed free of charge at Virtuapedia, the comprehensive set of searchable databases covering the companies, products, industry organizations and people that are directly involved in defining and shaping the virtualization industry.
---
---
Keep up with the latest enterprise cloud news and insights. Sign up for the weekly Enterprise Cloud News newsletter.
---