At Amazon, It's OK to Be Gray
At Amazon, It's OK to Be Gray
Amazon Web Services bucks the tech trend by hiring older workers to top positions. While most tech jobs favor youth, Amazon Web Services isn't afraid of gray hair. The company recently hired 62-year-old James Gosling, who developed the Java programming language, as a distinguished engineer.
Hiring Gosling is nothing unusual for AWS, which has hired a slate of senior developers in their 40s and older, RedMonk analyst James Governor says in a blog post entitled "How AWS Cloud is demolishing the cult of youth."
"When you sit down with one of the AWS engineering teams you're sitting down with grownups. At a guess median age would be 40-45," Governor says.
Jeff Bezos himself was already 30 when he founded Amazon, compared with people in their 20s founding Apple, Facebook, Google and Microsoft, Governor says.
"Young people are just smarter," 22-year-old Mark Zuckerberg told an audience in 2007.
We don't know what Gosling will be doing at Amazon, Governor notes. Gosling is "just as likely to be designing a fleet of underwater delivery drones as driving programming language innovation." Before joining Amazon, Gosling's most recent job was at Liquid Robotics, beginning in 2011, where he worked on ocean-going robots and housing their data in the cloud. (See Java Inventor Gosling Flies to Amazon.)
Governor cites other notable Amazon elders:
James Hamilton, leads compute, network and data center design for AWS, is in his 50s.

Tim Bray, 61, one of the inventors of XML, joined Amazon in 2014.

Andy Gutman is a mere lad, at 41; he developed PHP and now runs Search and New NoSQL for Amazon.
"Some other older companies have older distinguished engineers because they grew up with the company. AWS is explicitly bringing that experience in," says Governor, who discloses that AWS is a client of his company.
Other companies don't have quite the reputation for age-friendliness as Amazon. Google is the target of an age discrimination lawsuit brought by two over-40 job applicants.
The median employee age was 30 in seven of 18 major tech companies surveyed in 2016 by PayScale, a provider of compensation data and software.
Older tech workers often find it hard to find jobs -- it's a reality, says Robert Wither, a career counselor at Promatch, a Silicon Valley organization that helps people learn to find jobs.
Figure 1: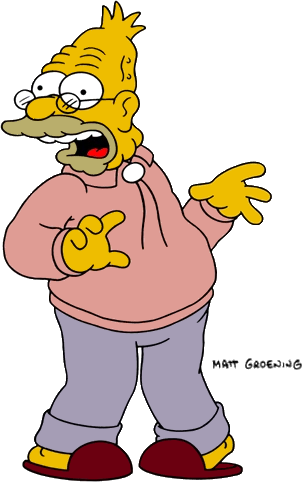 "We work with anybody but we have more workers in the mature range, 40-70," Withers tells Enterprise Cloud News.
Older workers demand higher salaries and are competing for a smaller number of senior positions, Withers says.
Withers advises older job seekers to learn to market themselves, know their skills and how to share those, how to talk about achievements and what they've done well. They need to learn to network -- get past the gatekeepers to find the hiring managers and recruiters who can actually hire them.
Job seekers should use LinkedIn -- obviously -- but also cultivate relationships at companies they want to work at, as well as past jobs, associations and groups they've been with, Withers says.
Connections can come from formal and informal organizations such as Toastmasters, professional associations, or MeetUps. Or connections can come from anywhere. "One guy told us he played volleyball at his apartment and he talked to people, met someone who works at a company he wanted to work at and connected with her and met, through her, a hiring manager," Wither says.
"Don't necessarily ask them for a job but let them know you're looking for work," Wither says.
What are the hottest jobs in the cloud? Get our special report to find out:
Cloud Skills: What's Hot? That's good advice for anyone looking for a job -- but older workers need to be more mindful about it, and also need to be more mindful of keeping up with the latest skills, Withers says. Over-40 workers in Silicon Valley describe making superficial changes to find new work. One woman over 50 changed her suits for more casual clothing, and boned up on current pop culture, eliminating references to Julie Andrews in The Sound of Music when conversing with younger employees. But Withers advises against that kind of thing. "I often say to people, do you really want to work at a company where you have a manager who is superficial? Where you need to dye your hair? Or do you want to work at a place where you're appreciated for how you do your job?" — Mitch Wagner
Editor, Enterprise Cloud News
Subscribe and receive the latest news from the industry.
Join 62,000+ members. Yes it's completely free.
You May Also Like
---