Google co-founder Sergey Brin is building $100 million-$150 million airship that he plans to use on humanitarian missions and as a luxury yacht, according to reports.
The airship is under construction in Silicon Valley, and will be the largest aircraft in the world, according to a report in The Guardian. However, the airship will be smaller than the famous Hindenburg (here are some photos of the Hindenburg's luxury interior) or the US Navy's USS Macon, once based in the same hangars where Brin's aircraft is taking shape.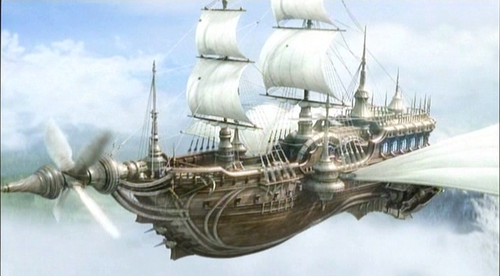 The Guardian attributes the information to anonymous sources. Says the Guardian:
Brin wants the gargantuan airship, funded personally by the billionaire, to be able to deliver supplies and food on humanitarian missions to remote locations. However, it will also serve as a luxurious intercontinental "air yacht" for Brin's friends and family. One source put the project's price tag at $100m to $150m.
Enterprise Cloud News reached out to Google, which declined to comment.
Separately, Google has been working on Project Loon, high-altitude balloons to provide low-cost wireless Internet for developing areas, and recently won clearance to continue tests in Nevada through 2020. (See Oh, the Huge Manatee! Google's US Loon Tests Renewed Into 2020.)
Related:
— Mitch Wagner
Editor, Enterprise Cloud News
---
Can Google make the grade as an enterprise cloud provider? Find out on our special report: Google's Big Enterprise Cloud Bet.
---