The merger between Cloudera and Hortonworks, two formerly fierce rivals in big data analytics, will help them compete against even bigger threats from public cloud platforms, such as Amazon and Microsoft, as well as specialized startups.
In the words of the ancient Klingon proverb: "The enemy of my enemy is my friend." Cloudera Inc. and Hortonworks, both leaders in implementing Hadoop for big data analytics, decided they needed each other to fend off their common competitors.
Cloudera and Hortonworks "went hard and heavy at one another," Mick Hollison, Cloudera chief marketing officer, tells Light Reading. But now they face bigger competition: from the native analytics offerings provided by the big cloud companies including Amazon Web Services Inc. and Microsoft Corp. (Nasdaq: MSFT), as well as speciality cloud platforms such as Databricks and Snowflake.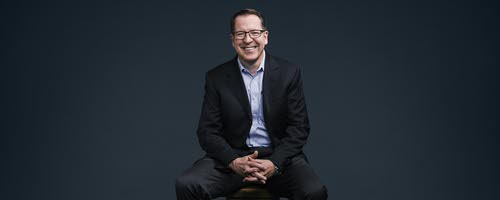 ---
Now entering its fifth year, the 2020 Vision Executive Summit is an exclusive meeting of global CSP executives focused on navigating the disruptive forces at work in telecom today. Join us in Lisbon on December 4-6 to meet with fellow experts as we define the future of next-gen communications and how to make it profitable.
---
But the story is more complicated than that. The two companies' strengths complement each other -- Cloudera with machine learning and AI, and Hortonworks with edge and IoT. Even as they competed, they cooperated in the open source communities developing the core technologies on which they both depend, Hadoop and more than 30 other, related projects. And they both compete and cooperate with the big public cloud providers, hosting customer workloads on the public clouds. Indeed, pre-merger Cloudera recently won an award from the Microsoft channel partners organization, Hollison says.
The two rivals last week that they plan to merge into a single company, to be named Cloudera, as a merger of equals, with a combined equity value of $5.2 billion based on the closing stock prices October 2. (See Cloudera & HortonWorks Merge Into $5.2B Analytics Provider.)
Under the terms of the transaction, Cloudera stockholders will own about 60% equity of the new company, with Hortonworks stockholders holding the remaining 40%.
The combined Cloudera will have about $720 million revenue, with more than 2,500 customers. More than 120 customers of the two companies provide more than $1 million annual recurring revenue, with very little overlap, which means there will be opportunities to sell Cloudera products to Hortonworks customers, and vice versa, Hollison says.
While much of Cloudera's workloads are hosted on public cloud, on-premises deployment is still a mainstay of the business. "When Cloudera started in 2008, the original vision was around public cloud, but people weren't ready to put their most valuable resource in the cloud," he says.
Today, pre-merger Cloudera is the only platform that supports all four of the major cloud providers -- Microsoft, Amazon, Google and IBM. That's a competitive advantage, Hollison says. And the combined companies' software's ability to run on-premises is a competitive advantage against the public cloud providers, Hollison says; the combined Cloudera is hybrid cloud while the public cloud platforms are not.
Related posts:
— Mitch Wagner




Executive Editor, Light Reading