WiCipedia: How to be a better ally
WiCipedia: How to be a better ally
This week in our WiC roundup: Black and Latina women create pipelines to break into tech; trans workers flock to the tech industry; how to level up your allyship practice; and more. This week in our WiCipedia roundup: Black and Latina women create pipelines to break into tech; trans workers flock to the tech industry; how to level up your allyship practice; and more.
Allyship for minorities is a topic that has come front and center recently, yet few of us really know the best ways to practice being an ally. Computer Week profiled Suzanne McGovern, head of diversity, equity and inclusion at Splunk, to learn how to hone this skill. She had tons of great tips, but the one that stood out to us most was that allyship means action: "Allyship is a verb, it's a doing word, and it means you actually have to do something," Suzanne said. She also emphasized that similar to fighting bias and discrimination, allyship efforts need to come from the top of the organization in order to be successful on a larger scale. (See WiCipedia: Facial recognition tech's heyday is over.)
Figure 1: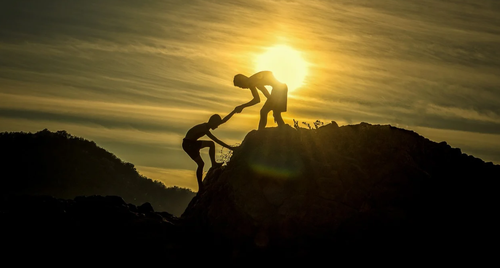 "There are many different places where we can practice allyship within the tech industry, and within your organization, like using your power to support or advocate for colleagues of color or from marginalized groups," Suzanne said.
(Source: Pixabay)
Women of color suffer from seriously low representation in tech, especially at the top. Tech coalition Reboot Representation is aiming to change that for black women with computing degrees. Forbes explains that the group has a goal of doubling the amount of women of color in the industry by 2025. The percentage of Black women in tech is already low (only 3%) and has been falling for years. CEO Dwana Franklin-Davis, a senior alum of mega companies such as Mastercard and IBM, thinks that there is no better time to get involved and create change. She told Forbes, "I am a Black woman in tech and have had a long journey through struggles and battles to rise in the tech industry. We see this moment as an opportunity to build equity. This is the time for progress to be made. This is an opportunity for women of color, who may not have the opportunity to enter into tech spaces otherwise." (See WiCipedia: Black female founders take on VC discrimination.) Another article from Forbes explains why Latina investor Lolita Taub chose to start a VC fund for underrepresented minorities. As co-founder and general partner of The Community Fund, a VC that focuses on community-driven companies, Lolita realized that while she didn't have a VC background herself (she came from a sales career), investing in women and other minority groups was more needed than ever. And her reasoning is as persuasive as it gets: "There may be some pundits that think that fund team diversity can limit a fund's ability to outperform. Here's what I have to say: look at the numbers of white cis-gendered males that have failed as founders and investors and then consider that studies show that teams led by diverse leaders provide better returns than companies that aren't. I'm not saying that underrepresented founders and investors won't fail but I'm optimistic about our ability to produce superior results with our strategy." (See WiCipedia: Founders battle anti-racism, fight for equal-opportunity funding.) At even higher risk of discrimination, exclusion and harassment are trans people. Reuters recently wrote about the experiences of trans people seeking new careers in tech because they have been ostracized from other career paths – in the US, 16% of trans people report losing jobs because of gender identity, one study reports. And around the world that's really the best possible outcome as much more dire scenarios are often reported. Yet tech acceptance of the LGBTQ community is often slightly higher than other sectors, and the numbers show it. While only about 4% of the US population identifies as LGBTQ, 7% of tech workers embrace the acronym, meaning that the tech industry has become a sort of career refuge for LGBTQ workers. While trans bias is still sadly prevalent in tech, compared to many other industries it's somewhat of a safe haven for the community. (See WiCipedia: New inclusivity report for LGBTQ workers.) We would be remiss if we didn't mention the historical election happening in the US this week and its implications for women in every industry. NBC News reported that this election could result in the biggest gender gap – both for voting and working – in our history because of the flaming dumpster fire that is the collision of Trump with the coronavirus. COVID-19 has left many working mothers with difficult decisions to make about if they will continue working or stay home to care for children who are out of school or sick relatives who are stuck at home. The results of the election will also have widespread effects on investing and emerging technologies. We'll see you on the flipside! (See WiCipedia: Coming back stronger post-COVID and WiCipedia: Is Trump going to end diversity training in tech?) — Eryn Leavens, Special Features & Copy Editor, Light Reading. Follow us on Twitter @LR_WiC and contact Eryn directly at [email protected].
Subscribe and receive the latest news from the industry.
Join 62,000+ members. Yes it's completely free.
You May Also Like
---