Mentor Spotlight: This 'doctor' researches a cure for GPON vendor interoperability
Mentor Spotlight: This 'doctor' researches a cure for GPON vendor interoperability
In this Women in Comms Mentor Spotlight, GPONDoctor's Maria Alejandro shares her approach to the dilemma of vendor interoperability, how she's improved automating test procedures for her customers, and her professional advice for other women in technical positions. The problem of vendor interoperability has been a thorn in the sides of service providers for many years, as they try to balance cost considerations and product options with efficiency.
Maria Alejandro, FTTH global lab manager for GPONDoctor, co-founded GPONDoctor in 2016 to address vendor interoperability issues that arose as the GPON standard was being defined. At the time, Alejandro and her two co-founders were working in a major European research and development center called Tecnalia Research and Innovation, and were also collaborating with Telefónica, which was the first service provider to express interest in GPONDoctor's GPON Analyzer. "Now we are present in more than 30 countries all around the world and many of our customers are well-known companies in the telecommunications market," says Alejandro.
The GPONDoctor analyzer was initially used at PlugFests by the Broadband Forum. "In those interoperability sessions, devices from different vendors were tested and our analyzer played the role of a referee in the communication," explains Alejandro.
In this Women in Comms Mentor Spotlight, WiC caught up with Alejandro over email to discuss her approach to the dilemma of vendor interoperability, how she's improved automating test procedures for her customers, and her professional advice for other women in technical positions.
Figure 1: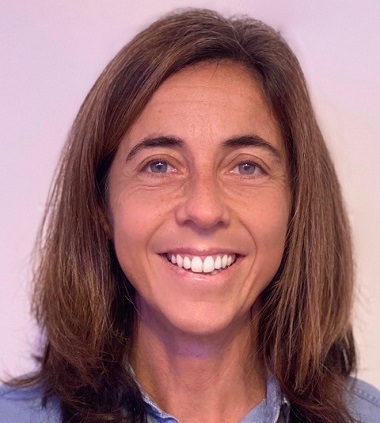 Maria Alejandro is the FTTH Global Lab Manager for GPONDoctor.
Women in Comms: Tell us a little about yourself and your role at GPONDoctor.
Maria Alejandro: I am an expert in OMCI (ONU Management and Control Interface), which is the layer in the protocol that defines how to configure the ONUs. ONUs are the devices that are installed in our homes when we subscribe to GPON fiber Internet service.
For my role as a founder at GPONDoctor, I would split it into two categories: external from the point of view of our customers, and internal from the point of view of the company itself.
Externally, I would say that my mission is to support our customers, not only during the analyzer presale stage when they are looking for a tool to solve their interoperability problems, but also finding out how to help them to optimize their FTTH networks. We have the tools and expertise to provide this support and this translates into projects such as: definition of test automation labs, training courses, consultancy services and development of new products.
Internally, I participate in the decision making of the company. I get involved in the definition of new products for our product catalog and, from the human point of view, I try to transmit encouragement, joy and serenity, because, as you probably can imagine, it is not always a walk in the park.
Women in Comms: Can you share a use case of how you've worked with a service provider to improve their FTTH GPON networks?
MA: Telefónica was our first customer. The first GPONDoctor analyzer was developed to solve their interoperability problems. Normally, telecom operators, at initial stages of a network deployment, use mono-vendor solutions. This option guarantees robustness and service reliability but, when the deployment reaches certain dimensions, and on the way to achieve more profitable networks, they often open the network to new entrants. This improves pricing for the devices but creates interoperability issues. Telefónica took a leading role in our origin but has been also present later in our history.
At the central office of the operator, we find the OLT (Optical Line Termination) and at the other end of the Optical Distribution Network, at the customer premises, we find the ONU (Optical Network Unit).
The OLT is the master in the GPON communication and this results in complex devices that assume the control of everything that happens in the network. The complexity of the OLTs led telecom operators to work with a few OLT models and vendors and expand the range of manufacturers in the ONT side.
On the journey toward interoperability, network failures arise and it is quite common that ONT vendors have to develop several firmware versions. Every time an ONT firmware version is released, and before using this firmware version in the field, a set of tests have to be executed and successfully passed in a lab to ensure the error is solved, and no collateral impact affects other aspects of the network.
This set of tests have to be passed per OLT model and this is something that, in a manual way, may take several weeks. Moreover, OLT vendors also produce new firmware releases that have to be checked facing the OLT to every ONU model.
As you may imagine, these tests increase the time since a network failure is detected until the new firmware that can solve the situation is finally updated in the device. Some years ago, the head of the access network laboratory contacted us and expressed his concern about the need to reduce the testing time. He conveyed to us his requirements and we worked in a proposal for a new Access Network Automated Lab. Telefónica contracted the project and several months later it was successfully delivered. It was an open solution so their own staff could expand the number of tests included in the platform. This way the staff would be dedicated to value-added tasks rather than repetitive non-value tasks derived from the manual execution of the tests.
There is another use case that was published here. Andorra is a tiny country located between Spain and France. The country is quite rich and very popular both for business and leisure. Andorra Telecom is the main telecom operator in the country and has always worked hard to provide high network performance.
With this objective in mind, they first deployed a wide EPON fiber network, but for several reasons (explained in the article) they finally decided to migrate to GPON.
GPONDoctor provided training courses to the company technicians and support at the initial stage of this process. In December 2017, they announced that the migration was successfully achieved, and all their customers (98% or homes and business) could enjoy speed Internet access at rates of 300 Mbit/s. We know that they continue to work hard to improve their network and they know that they can contact us for advice if necessary.
Next page: Applying automation to testing procedures
WiC: How have you applied automation and vendor interoperability to your testing procedures?
MA: Apart from interoperability, some years ago we realized that our customers were concerned about automating testing procedures. These suspicions were confirmed over time when we were contracted to developed projects for automating tasks at some of our customers' labs.
We applied automation in several stages:
The first one was to provide our tools with an interface that allows them to be remotely controlled and easily integrated in a software automation platform.

Then, we developed a set of test cases that were defined by the Broadband Forum and these test cases could be executed and tested using our GPONDoctor tools. They are classified in two groups: TR247, that include test cases for testing ONU conformance with the GPON standard, and TR255, that include test cases for testing OLT/ONU interoperability. Between the two they sum more than 150 test cases that can be used by our customers to check the behavior of the ONUs and get more knowledge about them.

Finally, after reaching an agreement with Spirent Communications, we integrated TR247 and TR255 in Spirent iTest automation platform and we put on the market a product called TREX. In TREX, just with one click all the elements involved in the device testing are orchestrated and you get a pass/fail test result per test case after a few minutes.
TREX is useful to quickly test ONU conformance and OLT/ONU interoperability but quite often it is only the starting point. Later on, it is quite common that our customers want to increase the set of tests provided in our package with their own self-defined tests that they have identified to be relevant in their network environments. This is something that can be done on their own because of the features of the platform. But we can also support them in the process of defining new test cases or even integrate their test cases ourselves.
WiC: Has the pandemic had an impact on the types of services your customers are interested in and/or how you collaborate with them?
MA: Perhaps it is still too early to draw conclusions about the impact of the pandemic on our business. The maturity period of our offers is often several months and, especially with the sale of equipment, is dependent on company budgets. Probably in the first half of 2021 will be a better time to reflect on that.
We had several international GPON training courses contracted abroad and with the impossibility of traveling we offered them online. Other services did not suffer any impact due to the pandemic.
Our customers are distributed all over the world so we were already used to communicating with them using videoconferencing systems such as Webex, Microsoft Teams and Google Meet.
What we have realized is that with people working from home, everyone is now more worried about the quality of the Internet access that they have. In the past, they were more concerned about the price but now they want also to have a reliable and fast Internet access. This is probably why in the next few months, some telecom operators will put more effort on improving the quality of the service they provide.
Even in tough times like a pandemic, good things happen and this year, we have evolved our equipment to the next generation technology. Our XGSPON Analyzer, called GPONDoctor 9500, is already in the market and we hope it will have a very promising future.
WiC: What's your advice for other women that might be interested in a role similar to yours?
MA: I did not experience the disparity in the number of men and women in my years at the university. In the Basque region, women play an important role in society and we have many strong female role models. I also didn't experience disparity years later in my first job, or at Tecnalia where GPONDoctor started.
But now that I work with people from companies all around the world, I have realized that the number of women I deal with in my daily work is quite small.
The past few months, in many of the Webex sessions we organize with current or potential customers I have counted the number of women present in these meetings. I don't think it's an overstatement to say that the number of women represented is less that 20%. The profile of the few women that I have come across is that of technically well-trained experts with a positive work attitude and good collaborators.
I would encourage women interested in roles similar to mine to pursue their goals despite being in the minority. I have been fortunate to always feel the respect of male co-workers on my career path. We must break stereotypes and forget the notion that technical jobs are not suitable for women. This is something we have to share with younger generations and that's why I appreciate your initiative to make women's work visible in the telecommunications sector.
I am proud of my job and being a recognized expert in this technology. I have learnt a lot in the last years not only technically speaking but also from the point of view of acquiring professional skills such as: improved communication, decision making, adaptability and working well with customers.
In relation to the latter, customer experience, a very enriching aspect of this job is that working with people from a wide variety of countries provides you with the opportunity to learn about their culture and the way of doing business according to that part of the world.
I would be delighted, and I trust, that in the future more women will join us. In the meantime, I would encourage them and tell them that women of this sector await them with open arms.
— Kelsey Kusterer Ziser, Senior Editor, Light Reading
Subscribe and receive the latest news from the industry.
Join 62,000+ members. Yes it's completely free.
You May Also Like
---