Equinix Expects Explosive Enterprise Growth
Equinix Expects Explosive Enterprise Growth
Interconnect giant is going aggressively after enterprise market, promising to make hybrid clouds and outsourced data centers easier. The new Equinix strategy to court enterprises looking to outsource their data centers isn't intended to put the interconnection company on a collision course with the network operators it has been serving for years -- in fact, Equinix sees network operators as key partners in its enterprise push for the connectivity they provide. But an expanded Equinix role in the hybrid cloud ecosystem does create a shift in the way enterprises look at the interconnection giant, and that could impact on the value-added services some network operators are also hoping to sell.
Equinix Inc. (Nasdaq: EQIX) unveiled the strategy, which it calls Interconnection Oriented Architecture (IOA), in late December and its CEO, Steve Smith, told the Citi Internet, Media and Telecom conference this month that it will be very aggressive in pursuing enterprises, planning to at minimum triple its customer base over the next five to ten years.
The move comes on the heels of a major acquisition push, capped off by the Telecity deal, which significantly expanded the Equinix data center footprint in Europe, and is far from the last expansion effort planned, says Charles Meyers, COO, in an interview with Light Reading. By adding key markets such as Dublin, Helsinki and Stockholm to its data center/interconnection footprint and by increasing its density in places such as London, Frankfurt and Amsterdam, Equinix can now match cloud service provider density with network density, "which makes us more attractive to enterprises implementing hybrid cloud," he comments. Equinix has gone from supporting 105 data centers in 33 metros to 145 in 40 metros, he notes, and many of the new additions are strategic connection points. (See Equinix Confirms $3.55B Bid for UK's Telecity.)
Figure 1: Equinix COO Charles Meyers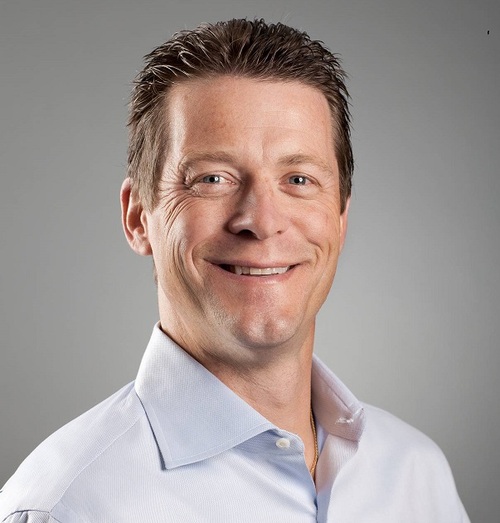 The Equinix value proposition is simple but not easily replicated: As enterprises move away from operating their own data centers to put more of their applications into the cloud, they want access to both public and private clouds, depending on the application. Equinix is offering them data center infrastructure for private cloud apps, easy access to the largest public clouds through its Cloud Exchange, and network connectivity to both through the large base of network operators that use Equinix colocation facilities. "One of the main reasons I don't see it as competitive is because in order to fulfill the IOA vision, you have to have cloud, obviously, but you also need network service providers to provide the connectivity," says Lou Najdzin, vertical development director, Equinix. "We're not a network service provider. We don't connect our data centers together, but it's typical for a global enterprise to have connectivity between data centers in different regions. That's where our network service provider partners come in." Of course, some of those network service providers, including AT&T Inc. (NYSE: T) and Verizon Enterprise Solutions , offer their own cloud interconnection services, and promise more flexibility and security for enterprises through those services. AT&T's NetBond service is embedded into specific Equinix IBX exchanges, and Equinix was a launch partner for Verizon's Secure Cloud Interconnect service. Equinix has also partnered with CenturyLink Inc. (NYSE: CTL) on cloud even though the two go head-to-head on colocation. Najdzin says the Equinix focus is on interconnection and providing data center infrastructure to enterprises who can no longer keep pace with the rapid technology changes on that front and the need to support their employees as they become more mobile and use a wider range of devices. As IT has become a strategic part of data-enabled businesses, its focus has shifted from controlling costs to enabling growth, he comments. What Equinix wants to do is enable an enterprise to outsource the data center growth, tie it into public and private clouds and interconnect all of those through the Equinix network service partners. "When you're interconnected that means you can innovate quicker, you can respond instantly because you're interconnected to service providers, to clouds, to partners, to ecosystems that we don't even know about yet," he says. Figure 2: Equinix Vertical Development Director Lou Najdzin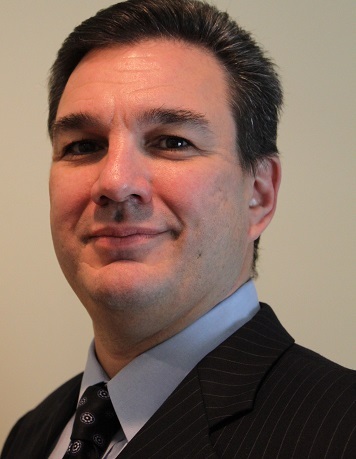 Much of that growth is driven by digital disruption under the "SMAC" heading for social, mobile, analytics and cloud. Customers and employees are more mobile and want to access their apps and data from anywhere on any device. The Internet of Things will add new piles of data and the need to analyze that data real-time to the mix, which is why interconnection remains at the heart of the Equinix enterprise data center strategy. Hauling all of that data back to a central location for analysis doesn't make sense -- it will be analyzed to enable real-time action at the edge of the network. That means more of the traffic and associated processing moves to the edge of the network and that edge is tied to a central data center and to the end users. "[Enterprises] need to solve for dispersion, data gravity and the physics of actually moving that data around," Najdzin says. "They need to solve where they're going to place their workloads at the edge close to the user. Then they need to think about the applications in network topology. That's an interconnection-first mindset." For more data center-related coverage and insights, check out this dedicated content channel here on Light Reading. Leading enterprises are already putting together an edge strategy and Equinix is helping them. It has put together what it calls IOA nodes that combine communications hubs, ecosystem exchanges and data hubs, which handle the data processing, user connections and both network partner and cloud exchanges. "IOA is really just a packaging of what our innovative customers are doing anyway," he says. "Interconnection is in our DNA. As a company we were founded on interconnection. What's happened has turned a light bulb on for the enterprise but again it goes back to digital disruption. IOA is simply a packaging of what more advanced enterprise customers are doing into a repeatable blueprint for others." — Carol Wilson, Editor-at-Large, Light Reading
Subscribe and receive the latest news from the industry.
Join 62,000+ members. Yes it's completely free.
You May Also Like
---