Comcast Corp. (Nasdaq: CMCSA, CMCSK) confirmed Thursday that it is developing an inexpensive digital-to-analog adapter that will be used to help the MSO push ahead with an all-digital strategy slated to get underway later this year. Cable Digital News was the first to reveal details about the MSO's Digital Terminal Adapter (DTA) project in February. (See Comcast Pursuing $35 Digital Dongle.)

Steve Burke, the president of Comcast's cable division, served up a few details on the forthcoming DTA device this morning during the MSO's first quarter results conference call. (See Comcast Reports Q1.)

He said the MSO expects to begin relying on the DTA by the fourth quarter of 2008, noting that it will cost less than the most inexpensive CableCARD-based set-top Comcast deploys today. Burke did not discuss specific pricing, but sources have told Cable Digital News that Comcast is shooting for a target of $35 per unit. It's also believed that Comcast is looking to order about 25 million DTAs, so, based on volumes, it's conceivable that the MSO could hit its price goal.

As described by Burke, the DTA will be a simple digital-to-analog converter box. To keep costs down, the device will be one-way, meaning it won't be able to handle video-on-demand or any channels offered via switched digital video. It also won't support Comcast's interactive program guide or premium cable programming such as HBO.

Burke suggested that the DTA would be used to support existing analog-only customers or as an inexpensive way to feed digital broadcast channels to less frequently used cable outlets, such as a third outlet in a customer's kitchen. Likewise, Comcast will continue deploying two-way digital boxes to customers that want them.

Comcast is expected to deploy DTAs aggressively in pursuit of a plan to recapture valuable analog spectrum by migrating about 20 percent of its footprint to all-digital during the back half of 2008. Although Comcast refers to this strategy as "all-digital," the MSO is expected to continue delivering a small basic analog lineup of about 30 channels. But the migration should allow it to recapture upwards of 40 analog channels, which can be reused for new high-definition channels and video-on-demand (VOD) servcies. Those freed-up channels can also be used to support Comcast's Docsis 3.0 rollouts. (See Comcast Enters the Wideband Era .)

Comcast has not named any DTA vendors, but the MSO's two primary suppliers -- Motorola Inc. (NYSE: MOT) and Cisco Systems Inc. (Nasdaq: CSCO) -- are among the likely candidates. Another supplier believed to be in the mix for the DTA project is Pace Micro Technology , which showed off the concept of a simple D-to-A device back in 2003, but didn't productize it.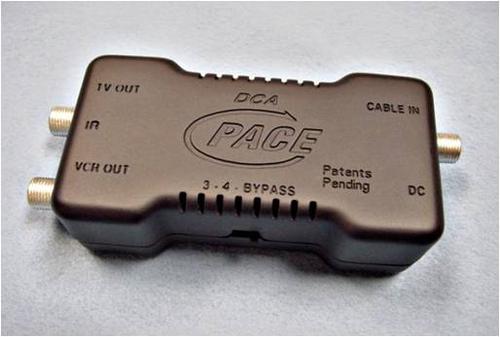 However, sources have suggested that the aggressive unit price Comcast desires may cause the operator to seek out partners from Asia's crop of consumer electronics companies.

— Jeff Baumgartner, Site Editor, Cable Digital News