Microsoft: 5G's Killer App 'Is Staring Telcos in the Face'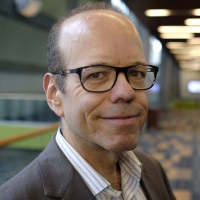 3/11/2019

Comment (1)

Microsoft sees the primary business benefit of 5G for telcos as obvious -- so obvious, it's often overlooked, says Rick Lievano, Microsoft worldwide director of industry technology strategy. And that application will be key to turning Microsoft into a strategic vendor for telco cloudification, he says.
"We think the killer app for 5G is staring telcos in the face," Lievano tells Light Reading. The killer app for 5G is simple connectivity -- pervasive and always-on.
"5G will become the air that we breathe. Connectivity will be pervasive," Lievano says. "When you click that machine on, connectivity should be present, whether you're at home, or in the office, or at your local Starbucks. You shouldn't have to fumble along and find the WiFi hotspot. It should be there."
According to Lievano, enterprises will invest in 5G rather than building out and maintaining WiFi networks. And 5G will also potentially replace copper.
"We call this vision 'always connected,'" Lievano says. "It is going to drive an immense amount of growth in revenue for our operator partners."
We talked with Lievano at Mobile World Congress in Barcelona in late February, where Microsoft had a medium-sized booth, after being absent the previous year -- a sign, Lievano notes, that Microsoft is stepping up its commitment to operators.
Microsoft also chose Mobile World Congress as the stage from which to announce the second generation of its HoloLens augmented reality headset for industrial and business applications, in a presentation featuring CEO Satya Nadella.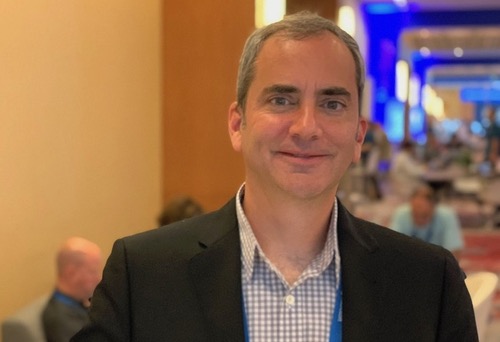 ---
You're invited to attend Light Reading's Big 5G Event!  Formerly the Big Communications Event and 5G North America, Big 5G is where telecom's brightest minds deliver the critical insight needed to piece together the 5G puzzle. We'll see you May 6-8 in Denver -- communications service providers get in free!
---
For all its science fiction flashiness, HoloLens aligns with a key principle of Microsoft's telco strategy: increasing demand for bandwidth.
Microsoft is focused on helping carriers improve operations, customer care and creating new revenue streams, Lievano says. Additionally, Microsoft is partnering with telcos to sell services such as Office 365 and Microsoft Azure.
Also, Microsoft is optimizing devices for 5G. Its own devices are built with LTE Advanced radios and will support 5G connectivity, and it also writes that support into blueprints it provides OEM partners such as Dell and Lenovo. "That's step one -- ensure the capabilities are baked into the hardware," Lievano says.
The cloud, such as Microsoft's own Office 365, is a major demand driver for wireless services, Lievano says. "Why does an enterprise even need a private network anymore when most of its connectivity and work is in the public cloud?" Lievano says. Microsoft plans to set an example by migrating its own campuses to mobile networks in lieu of WiFi.
Microsoft's view -- that the enterprise network is becoming obsolete -- certainly isn't popular. Not even among telcos. In particular, managed WiFi for enterprises is a strong focus for both communications service providers and vendors.
For example, Cisco CEO Chuck Robbins said during a Mobile World Congress keynote that WiFi will continue to be a focus for enterprises, particularly WiFi 6, even as organizations also migrate to 5G. AT&T cut a deal to offload traffic onto Boingo wireless networks. Masergy recently launched a managed WiFi service., and managed WiFi is strategic to Cisco, Arista and Hewlett Packard Enterprise. Juniper forked out $405 million to acquire Mist, a company providing managed WiFi service.
On the other hand, Qualcomm agrees with Microsoft, and sees 5G as a potential WiFi killer.
Next page: Microsoft's telco strategy is more than just talk
Microsoft's carrier strategy is more than just talk
The company announced several cloud partnerships during MWC.
AT&T partnered with Microsoft to locate Azure cloud services at the edge of the AT&T network. (See AT&T & Microsoft Team at the Edge.)
Telefónica and Microsoft announced an extension of their existing R&D partnership for using AI in customer service, home-based services for consumers, and AI and cloud applications for Telefónica's network. (See Telefónica, Microsoft Strengthen Their Tech R&D Bond .)
And Telecom Egypt partnered with Microsoft to extend Microsoft's cloud network into that country, with Telecom Egypt providing low-latency connectivity into and across Egypt to help enhance performance and increase reliability for customers of Microsoft services.
For Microsoft to succeed in the carrier market, it will need strong channel support, says Ovum analyst Iain Brown. Traditionally, about 90% of Microsoft's business goes through the channel. Systems integrators are focusing their telco efforts on modernizing business support systems (BSS), as well as IoT and 5G.
For BSS modernization, Microsoft and its partners are focused on a range of areas: moving back-office systems to the cloud, delivering data analytics, and customer experience improvements. "Telcos, just like other enterprises, are trying to transform their business processes, systems and services through the application of new technologies and practices such as cloud, DevOps, data analytics, robotic process automation (RPA), etc.," Brown said in an email.
Microsoft is investing $5 billion in IoT -- a strong focus for telcos as well.
Microsoft is partnering with telcos selling cloud services to enterprises. "The telcos are also themselves big Microsoft channel partners for Office 365, Skype for Business, and to a lesser extent Azure, especially in the SME market," Brown says.
But there are gaps in Microsoft's strategy. Notably, Microsoft doesn't play in OSS systems and NFV. There, the leaders are open systems players, including Red Hat with OpenStack, Huawei, Canonical and VMware, Brown says.
Microsoft faces strong opposition from its hypercloud competitors in the telco market, Brown notes. Amazon Web Services is a powerful rival, with a dedicated telco vertical account team, strategic partnerships with big telcos including Telefónica, Verizon and a strategic deal with Nokia. And AWS has a strong lead in the cloud market overall; Microsoft is growing fast but AWS is the market leader by a wide margin.
Google has a similar strategy to Microsoft and AWS, but with a lower level of commercial activity, Brown says. Telco hasn't been a strength for Google until now; the search giant has been stronger in financial services and retail and distribution. But Google is stepping up its efforts in that regard, with a strong 5G and IoT focus, says Brown. As a marker of its telco ambitions, Google recently hired John Honeycutt, ex-CTO of TV giant Discovery, as vice president of telecom, media and entertainment.
— Mitch Wagner




Executive Editor, Light Reading

(1) |