Microsoft: 5G's Killer App 'Is Staring Telcos in the Face'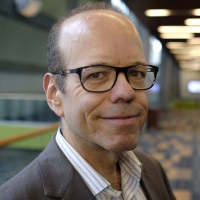 3/11/2019

Comment (1)

Microsoft's carrier strategy is more than just talk
The company announced several cloud partnerships during MWC.
AT&T partnered with Microsoft to locate Azure cloud services at the edge of the AT&T network. (See AT&T & Microsoft Team at the Edge.)
Telefónica and Microsoft announced an extension of their existing R&D partnership for using AI in customer service, home-based services for consumers, and AI and cloud applications for Telefónica's network. (See Telefónica, Microsoft Strengthen Their Tech R&D Bond .)
And Telecom Egypt partnered with Microsoft to extend Microsoft's cloud network into that country, with Telecom Egypt providing low-latency connectivity into and across Egypt to help enhance performance and increase reliability for customers of Microsoft services.
For Microsoft to succeed in the carrier market, it will need strong channel support, says Ovum analyst Iain Brown. Traditionally, about 90% of Microsoft's business goes through the channel. Systems integrators are focusing their telco efforts on modernizing business support systems (BSS), as well as IoT and 5G.
For BSS modernization, Microsoft and its partners are focused on a range of areas: moving back-office systems to the cloud, delivering data analytics, and customer experience improvements. "Telcos, just like other enterprises, are trying to transform their business processes, systems and services through the application of new technologies and practices such as cloud, DevOps, data analytics, robotic process automation (RPA), etc.," Brown said in an email.
Microsoft is investing $5 billion in IoT -- a strong focus for telcos as well.
Microsoft is partnering with telcos selling cloud services to enterprises. "The telcos are also themselves big Microsoft channel partners for Office 365, Skype for Business, and to a lesser extent Azure, especially in the SME market," Brown says.
But there are gaps in Microsoft's strategy. Notably, Microsoft doesn't play in OSS systems and NFV. There, the leaders are open systems players, including Red Hat with OpenStack, Huawei, Canonical and VMware, Brown says.
Microsoft faces strong opposition from its hypercloud competitors in the telco market, Brown notes. Amazon Web Services is a powerful rival, with a dedicated telco vertical account team, strategic partnerships with big telcos including Telefónica, Verizon and a strategic deal with Nokia. And AWS has a strong lead in the cloud market overall; Microsoft is growing fast but AWS is the market leader by a wide margin.
Google has a similar strategy to Microsoft and AWS, but with a lower level of commercial activity, Brown says. Telco hasn't been a strength for Google until now; the search giant has been stronger in financial services and retail and distribution. But Google is stepping up its efforts in that regard, with a strong 5G and IoT focus, says Brown. As a marker of its telco ambitions, Google recently hired John Honeycutt, ex-CTO of TV giant Discovery, as vice president of telecom, media and entertainment.
— Mitch Wagner




Executive Editor, Light Reading

(1) |