Aryaka's New CEO: We Need to Be More Than a Face in the SD-WAN Crowd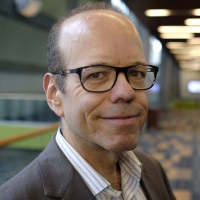 10/15/2018

Comment (0)

Competition heating up
Heavy Reading analyst Sterling Perrin agreed that Aryaka is a strong company. "Aryaka has a lot of momentum right now, with a marquee enterprise customer list, a top market share position, and a growing list of industry accolades -- including being named Light Reading's 2018 Company of the Year [Private]," he said. (See Leading Lights 2018: The Winners and SD-WAN Revenue Reached $162M in Q1 2018.)
Perrin adds, "The private network has allowed Aryaka to differentiate from the pack by focusing on performance, rather than best-effort Internet."
Aryaka's managed services model puts it in competition with operators such as AT&T, Verizon and "any other operator big or small getting into managed SD-WAN services," Perrin said.
Because Aryaka is a pure-play SD-WAN provider, it has "absolute focus on a single market," Perrin said. Also, it has no MPLS business to worry about, allowing it to compete aggressively against MPLS. "Many service providers are conflicted on MPLS," Perrin said.
But Perrin noted that its "biggest challenge, at this point, is to continue this momentum as the operator market in particular gets more competitive. It is very early still for SD-WAN managed services, so competition is going to ratchet up. They've got an early foot in the door, and they'll need to make the most of it."
Carter has a track record that suggests he might be able to achieve such a goal. Before joining Aryaka, he was president and CEO of Inteliquent, Inc., a listed unified communications company, where he says he resolved long-standing tension between the board and management team, and nearly doubled revenue from $220 million to $400 million in less than two years and oversaw the acquisition of the company by private equity firm GTCR.
Prior to that he was president of enterprise and IoT for Sprint, among other positions. (See More Executive Shake-Ups at Sprint .)
Carter has a blueblood educational pedigree, with a Masters of Business Administration from Harvard Business School.
"Harvard was a great experience. But there has been an equal number of failed Harvard Business School people as successful ones," he says. In the end, success is what counts.
Carter has a blueblood accent too; hailing from Dorchester, a neighborhood of Boston. He speaks like a member of the New England Yankee elite -- a long-lost Kennedy brother or Thurston Howell III.
Carter is also a relative rarity -- an African-American tech CEO.
"I think the board didn't select me for that reason," Carter says. "They said, 'Here's a guy, he's been a public company CEO, he ran global business, has a track record of demonstrated leadership and can help scale the company," Carter says.
In particular, Carter has been successful turning around troubled companies -- or, as he sees the challenge with Aryaka, taking successful companies to the next level.
He adds that he believes his race and position gives him a responsibility to succeed, to "open the door for others who look like me."
Carter continues, "If I do my part, it makes it easier for others -- women as well -- to be considered and accepted as options for this role," Carter says. His success will open doors for others who don't look like the conventional image of business leadership.
Related posts:
— Mitch Wagner




Executive Editor, Light Reading

(0) |