Just when SD-WAN is taking off as a market, one industry analyst cautions that some service providers may not be using it the right way.
Service providers using SD-WAN as primarily a way to connect branch offices to corporate headquarters and the public cloud are limiting their success and possibly paving the way for cloud providers and others to take over this lucrative market, according to CIMI Corp. President Tom Nolle. Nolle's recently published software-defined wide area networking tutorial, available for free, argues that the telecom industry needs to view SD-WAN in a broader context. Nolle calls this broader context "logical networking" and says this approach will help network operators reap the full benefits and not get sent down blind alleys.
The danger of not doing so is both short-term and longer-term competitive and financial pain, Nolle warns.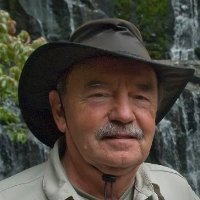 "The biggest danger is you buy an SD-WAN product that solves your immediate problem, but you discover a year later that there are other SD-WAN products out there that solve what a year later is your immediate problem and the one you picked doesn't address that," he says in an interview. "So, you've made the wrong choice based on features because you didn't understand where the technology was heading, and your vendor isn't going to take you there."
Given the time it takes technology to evolve, recovery from such an error could be as much as a five-year process, he says. And because today's SD-WAN technologies aren't interoperable -- Nolle argues they aren't likely to ever be truly so -- CSPs are faced with the need to "rip and replace" SD-WAN technologies to get where they need to go.
In the long run, failure to offer a more comprehensive service that truly marries SD-WAN with software-defined networking opens the door to cloud providers and managed service providers to capture the SD-WAN market, he adds.
If, on the other hand, CSPs launch their own logical networking approach to SD-WAN, then the financial benefits of doing so over their own networks, where they can accept lower rates of return, would let them "frame a service that would be intelligent enough in features and low enough in price that it would be unattractive for a lot of other potential competitors to even try to get into the market," he says.
Once those potential competitors do get a foothold, "it becomes much more difficult for operators and their marketing machine to get in and displace them," Nolle says. "It's a race for the early position and advantage."
The CSP benefits -- especially access to a large customer base including the small branch offices that are satellites of Fortune 500 companies to whom they already sell services -- should give them an advantage, he admits. But Nolle believes that will be squandered if the current "defensive" approach to SD-WAN persists for much longer. That's a strategy designed to ward off threats to the embedded base of MPLS-based virtual private networks by competitors.
"So the CSPs today could, in theory, get smart, however, in the past, they have not gotten smart very quickly, so my inclination today is to say that they will respond as they usually do, more to competition than to opportunity," Nolle says. "They will start to do something when they see someone else threatening them by doing it."
Logical networking
In his SD-WAN tutorial, Nolle says logical networking is "the best hope for network-as-a-service (NaaS) that takes SD-WAN beyond merely creating a VPN to becoming an independent connection, where packets can be routed to an identity specific user or resource, and not an IP address or location.
In his Light Reading interview, Nolle says logical networking is also the practical combination of SDN, which was traditionally data-center-focused, and SD-WAN, which is branch office focused. The dominant application of both is as overlays, and the two technologies "are very harmonious," he says. Logical networking sees both as "an end-to-end worker to application, user-to-application technology, then looks at what features would allow us to have the connectivity that we can't have today because of the inertia of network infrastructure."
---
Deep dive into real-world issues and virtualization deployment challenges with industry leaders. Join Light Reading at the NFV & Carrier SDN event in Denver, September 24-26. Register now for this exclusive opportunity to learn from and network with industry experts – communications service providers get in free!
---
The veteran analyst is careful to state in his tutorial that he's not endorsing any specific vendor approach but talking generally about where the SD-WAN market is headed.
As for SD-WAN interoperability and standardization, Nolle gives a nod to efforts such as that by the MEF to define industry standards but warns that "they are really talking about standardizing the most irrelevant parts of SD-WAN implementation, which is the interface between the SD-WAN edge and the underlying transport options."
By contrast, higher-level features, which lie outside of traditional networking, will remain vendor proprietary, Nolle says.
"They are in the OSI model, layers 4 and 5, and because they are rightfully on the customer premises, they don't really fit in a network-standardized process and a network-standardized process is all we really have today," he says. "We don't really talk much about standardizing higher layer functions."
As a result, he expects most SD-WAN implementations will be single vendor and that, over the next four years or so, a handful of SD-WAN vendors will emerge as winners from today's crowded field.
— Carol Wilson, Editor-at-Large, Light Reading