Cisco is integrating the SD-WAN technology it acquired with Viptela a year ago into its router portfolio, to let network operators get more from their existing router hardware, the company said Tuesday.
In addition to integrating SD-WAN capabilities into hardware, Cisco Systems Inc. (Nasdaq: CSCO) will bring Viptela vManage SD-WAN management to its DNA Center network management software, the company said.
"We're simplifying the WAN, centralizing your management, getting a little bit better visibility into what's going on in the WAN, and giving you the tools to deploy and expand your WAN quickly," Kiran Ghodgaonkar, Cisco senior manager, enterprise marketing, tells Light Reading.
On the hardware side of the news, Cisco is bringing Viptela SD-WAN capabilities to its ISR/ASR router line with Cisco IOS XE Software, the company said in a post on the company blog Tuesday.
"Over a million of our ISR/ASR family of edge routers are in use by organizations worldwide," according to the blog post, signed by Anand Oswal, Cisco SVP network engineering. "The release of Cisco IOS/XE provides an instant upgrade path for creating cloud-controlled SD-WAN fabrics to connect distributed offices, people, devices and applications operating on the installed base."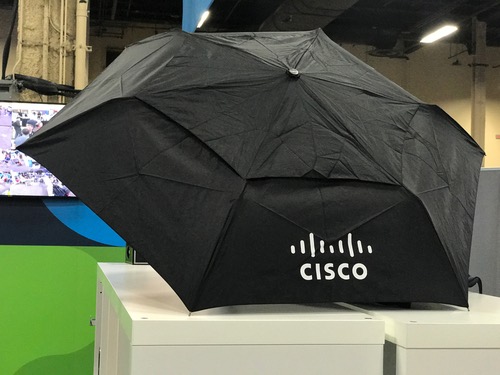 ---
Now entering its fifth year, the 2020 Vision Executive Summit is an exclusive meeting of global CSP executives focused on navigating the disruptive forces at work in telecom today. Join us in Lisbon on December 4-6 to meet with fellow experts as we define the future of next-gen communications and how to make it profitable.
---
On the software side, Cisco vManage integration simplifies troubleshooting the WAN as network operators start moving their WANs to the public Internet, and gives operators the ability to forecast whether they have sufficient bandwidth for new applications. The software also provides optimization for SaaS applications like Microsoft Office 365. And the software is enterprise grade, providing a multi-tenant solution that scales up to thousands of sites. The combined hardware and software supports data networks as well as voice connectivity, with support for Cisco's unified communications services, Ghodgaonkar says.
Cisco has two SD-WAN, solutions, Ghodgaonkar notes. Viptela is designed for customers with more complex WAN designs, combining data center, public cloud and SaaS. And Meraki provides turnkey, full-stack management across routing, switching and wireless, including cameras and voice, he said.
Cisco acquired Viptela in 2017 for $610 million, part of the company's overall strategy of shifting its business model from equipment sales to recurring revenue. Subsequently, Viptela's founders left to form a new, mystery startup. (See Cisco's Multi-Year Buying Binge, Cisco Looks to $610M Viptela Acquisition to Simplify SD-WAN and Viptela's Kingpins Have a New Stealth Startup.)
Cisco bought Meraki for $1.2 billion in 2012. (See Cisco Shells Out $1.2B for Meraki.)
Cisco faces competition in the SD-WAN market from other vendors. One of the leaders among them, Silver Peak Systems Inc. , recently told Light Reading that router integration is a disadvantage for Cisco, as routers are overprovisioned for SD-WAN connectivity. (See Silver Peak Scores $90M Funding as SD-WAN Heats Up.)
Another competitor, Cato Networks , has a distinct cloud-based, as-a-service approach to SD-WAN. Last month that company unveiled tools to let network operators prioritize traffic based on the identities of individual users, to make networks more adaptable to what's important to the business. (See Cato Builds Business Priorities Into SD-WAN .)
Hewlett Packard Enterprise Aruba launched its software-defined branch solution in June, integrating cloud-managed SD-WAN, wired and wireless networking with policy enforcement delivered through an on-premises appliance. (See HPE Aruba Debuts Software-Defined Branch.)
And VMware Inc. (NYSE: VMW) launched a strategy in May for a unified network architecture spanning the on-premises data center, enterprise branches, Internet of Things, as well as multiple public cloud providers. The strategy incorporates SD-WAN startup VeloCloud Networks, which VMware acquired for an undisclosed sum in November. (See VMware Takes On Cisco & Juniper With Network Vision and VMware Acquiring SD-WAN Startup VeloCloud Networks.)
— Mitch Wagner




Executive Editor, Light Reading