What's Cable's Tech Game Plan in Europe?
What's Cable's Tech Game Plan in Europe?
Bracing for 5G, network upgrades and enhancements, and pay-TV's next chapter will be among the themes and topics for Tuesday's Cable Next-Gen Europe event in London.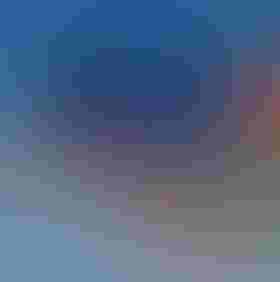 LONDON -- The cable operator landscape in Europe is far more diverse than it is in the more consolidated US market, but there's still a common need for those service providers to prepare for the 5G era and to move forward with capacity upgrades and begin to adopt (or at least test out) new, more distributed architectures.
Those topics -- and more -- will be featured at Light Reading's Cable Next-Gen Europe event in London. Please go here for a look at the day's full agenda, but here's a brief snapshot of what's in store:
Video still an area of focus
Despite the rise of popular OTT-delivered options, developing and deploying next-gen, multiscreen pay-TV services remains a strategic focus for many cable ops. The morning keynote with Nuno Sanches, group head of fixed development at Vodafone, will provide an update on why video and pay-TV still matter and how Vodafone is going about to prove it. (See Why Vodafone Is Betting on Cloud Video .)
What's next for HFC?
A pivot to distributed access architectures that push key electronics of the network toward the edge is becoming a priority for cable operators around the globe as they look to pack more capacity while reducing their headend space, power and cooling requirements. Here in London, we'll hear about some specific work that is underway or on the horizon for operators such as Com Hem AB and Stofa, and how key suppliers are zeroing in on this growth category, including Ciena Corp. (NYSE: CIEN), Huawei Technologies Co. Ltd , Teleste Corp. and Infinera Corp. (Nasdaq: INFN).
A few of those roads to distributed access architectures will likewise lead to Full Duplex DOCSIS (FDX), an annex to DOCSIS 3.1 that will enable multi-gigabit symmetrical speeds. However, the need to deploy an "N+0" network that pulls fiber deeper while eliminating the amps between the node and the home is a deal-breaker for many operators. We'll debate the pros and cons of FDX and explore some potential alternatives for operators that many need the benefits of FDX (namely a beefier upstream), but may never get to an N+0 environment. (See Arris CTO: What's next for DOCSIS?)
And Jeff Heynen, research director, technology, for S&P Global Market Intelligence will offer a big-picture view of these relatively nascent market areas, including some fresh data and forecasts, in his "State of the Cable Broadband Market" presentation.
We'll also be taking a deeper dive into virtualization and the power of the cloud. Keynotes from Liberty Global Inc. (Nasdaq: LBTY) execs, for example, will shed some more light on the cable giant's plan to develop and deploy a virtualized framework.
And we won't spend the day being HFC snobs. Greg Mesch, CEO of CityFibre , will offer a fresh point of view in his midday fireside chat with Light Reading Editor-in-Chief Ray Le Maistre.
Broadband 2.0?
With 1 Gbit/s now the new billboard broadband service, MSOs now need to think beyond just speeds and feeds and promotional pricing to keep the high-speed Internet subscriber engine stoked. Cable's now moving into smarter broadband -- whole-home systems comprising powerful gateways, WiFi extenders and software that ties it all together. Key players from both the MSO and supplier arena, including Get , Stofa, AirTies , Plume Design Inc. and Huawei, will broaden the picture on what the new broadband is shaping up look like.
And getting smarter in the home spans both video and broadband, services that fall under the scope of RDK Management LLC , the Comcast/Liberty Global/Charter Communications joint venture focused on open source software for set-tops and broadband gateways. Steve Heeb, RDK Management's president and GM, will be on hand to discuss how RDK has evolved to become a global initiative and hint at some developments that the JV is working on. (See Open Source Opening New Doors for RDK.)
5G in focus
Much of this infrastructure and platform talk will weave into a major theme here centering on "chasing the 5G future," and a look at how European cable operators are dealing with the rise of the next-gen mobile standard and weigh the opportunities and challenges that it will bring to bear.
Unlike many of their North American counterparts, European MSOs are already "convergent operators" with extensive wireless and wired services, said Alan Breznick, the cable/video practice leader at Light Reading and the host of Tuesday's event in London.
Much of what will be discussed throughout the deal will have ties to 5G. In his opening remarks, Breznick will explain how the cable industry is "preparing for the 5G firestorm," while the final panel of the day -- "5G Friend or Foe" -- will explore the good, bad and the (potentially) ugly for cable operators as 5G presents a possible threat as an in-home, speedy broadband service alternative as well as a revenue driver as cells become smaller and the need to backhaul traffic using cable's widespread HFC networks become increasingly critical to mobile carriers.
So, we'll have plenty to discuss and a lot to cover throughout the day. Be sure to drop by Light Reading throughout the week for a steady flow of news and discussion from Tuesday's event.
— Jeff Baumgartner, Senior Editor, Light Reading
Subscribe and receive the latest news from the industry.
Join 62,000+ members. Yes it's completely free.
You May Also Like
---